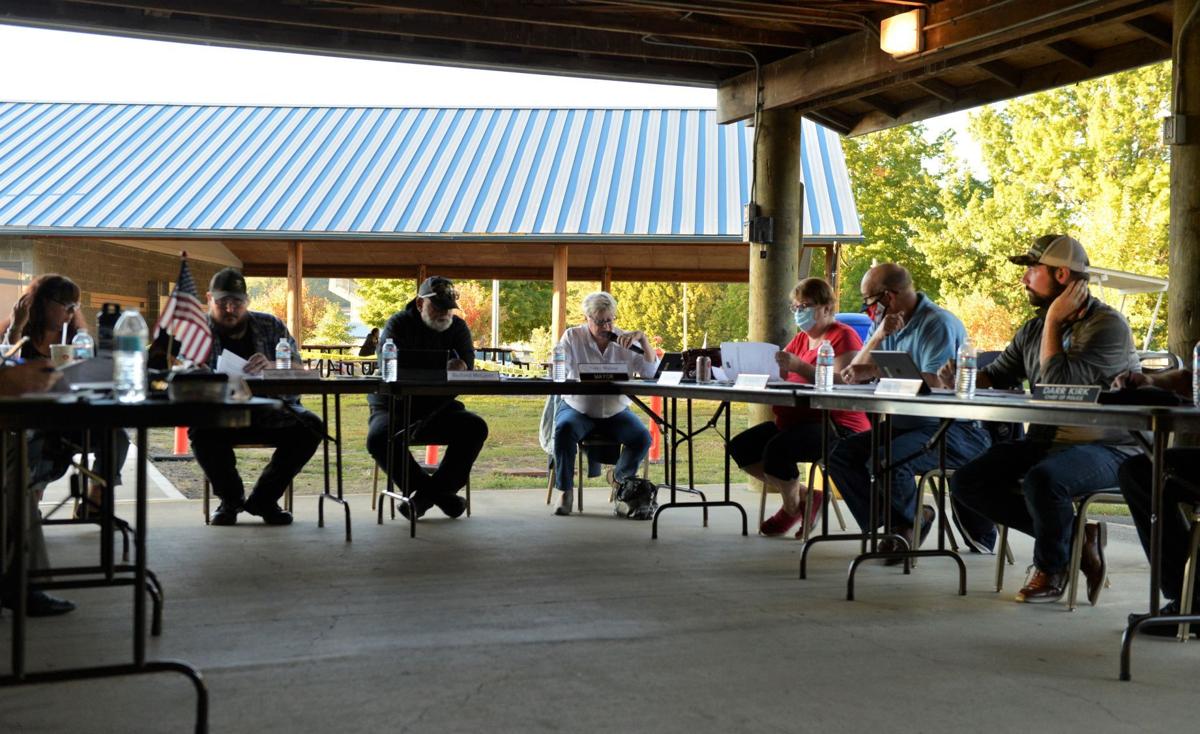 The Kelso City Council voted to approve a proclamation of their opposition to the state mask mandate, taking a similar symbolic stance regarding the vote to oppose vaccine requirements that took place two weeks ago.
The proclamation, which mainly serves as an official city complaint about the enforcement and impact of the mask mandate, was passed during Tuesday's council meeting at Tam O'Shanter Park. Councilmembers voted 5-2 in favor of the proclamation, with Kim LeFebvre and Mike Karnofski voting against it.
The measure says the current mask requirements place unfair liability on the city when it comes to enforcement and says the City Council "supports the freedom of choice for citizens and businesses to make their own decisions to protect their health and safety."
It takes no action to change the approach to the current indoor mask mandate at City Hall and other city properties, deferring to "the duties and obligations of City staff to enforce the law." The proclamation encourages residents to contact their legislators if they want to continue pushing back against Washington's requirements.
City attorney Janean Parker said City Manager Andy Hamilton and Kelso Police Chief Darr Kirk have discretion over how to enforce the state's mask mandate that is independent of how the City Council feels. Kelso councilmembers told citizens who attended the meeting the proclamation does not affect mask requirements made by businesses or the Kelso School District.
Karnofski, who also opposed the resolution that offered moral support to residents going against vaccine mandates, said it is a waste of time and money to consider measures that do not change anything within the city.
"Wasting time is subjective," city councilmember Richard McCaine said in response. "If I were to only focus on things that I knew could enact real change, there is not much I would be doing."
The majority of public comments made at the meeting supported the proclamation or pushed for more dramatic actions. Opponents of the mask mandate cited sections of the Washington State Constitution, the book of Proverbs and conspiracy theories about the United Nations.
The proclamation enacted Tuesday does not address the mask requirement at City Hall, the issue which originally drove the Kelso City Council to begin holding outdoor meetings last month. Mayor Nancy Malone indicated the next council meeting likely still will be held in the park.
Hamilton told the council the city is working to establish a hybrid option for future meetings. The format would be similar to the Longview City Council's approach, where people who cannot attend in person or refuse to wear masks can make public comments through Zoom.
In other business Tuesday night, the City Council voted to approve the distribution of $196,000 of lodging tax funds and directed councilmembers and staff to research the potential of creating a Creative Arts District in Kelso.