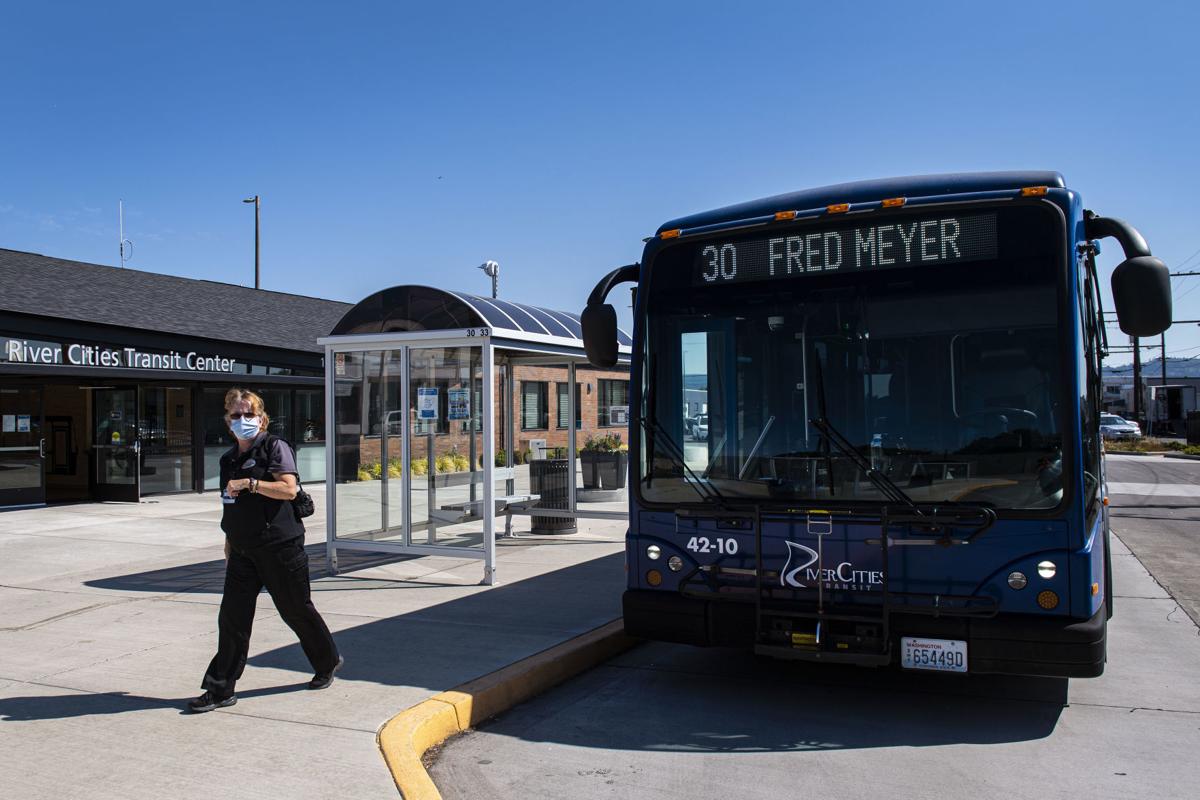 An interim manager is leading RiverCities Transit as the buses begin the trip back to full capacity rides.
RiverCities' General Manager Amy Asher left the local transit provider Tuesday to accept a job leading the Mason Transit Authority near Spokane. Operations manager Jim Seeks was named as the interim director for the short term.
Seeks said Asher turned down previous offers from larger transit agencies and that he was happy for his former boss.
"I was looking for the day when she would do that, because she has the potential to do a lot for transit," Seeks said.
The change in leadership was not the only difference that RiverCities Transit saw recently. The end of Washington's coronavirus capacity restrictions June 30 allowed the buses to remove limits on passenger use. The Transportation Safety Administration still requires face masks be worn on all public transit, including buses, through Sept. 13.
Seeks said there has not been a major spike in passengers in the week since the buses returned to full capacity. He expected ridership would keep increasing slowly as people became aware of the change.
Seeks said the transit service is looking to expand its routes in Kelso and throughout Cowlitz County, but first it needs to hire drivers. Hiring shortages are happening nationwide for public bus drivers and school bus drivers. Two new drivers will be certified to start working for RiverCities Transit later this month, but Seeks said more were needed to fully meet the current demand.
"You don't want to burn out your current staff, so it's about getting enough people in to have the right balance for your operations," Seeks said.
RiverCities has seen steady passenger use over the last four months, with about 3,600 riders coming through per week. The only change before the restrictions lifted was a dip at the end of June, when Seeks said the abnormal high temperatures discouraged people from going outside.
RiverCities Transit is overseen by the cities of Longview and Kelso through the Cowlitz Transit Authority board. Longview City Manager Kurt Sacha said the board wanted to give Seeks time to settle in as the interim general manager and was not rushing to bring in a permanent leader.