The Longview City Council will have at least one new face next year, and incumbents in Longview and Kelso all have at least one challenger, as several residents filed for election Friday. 
Candidate filing week for the 60 non-partisan positions up for election this year ended Friday. Several incumbents gained challengers during the final hours of filing, including Longview Mayor MaryAlice Wallis. 
Longview Councilmember Steve Moon announced Friday he isn't running for re-election so he can take some time off to focus on family and personal matters. Tom Lee and Spencer Boudreau have filed for Moon's seat.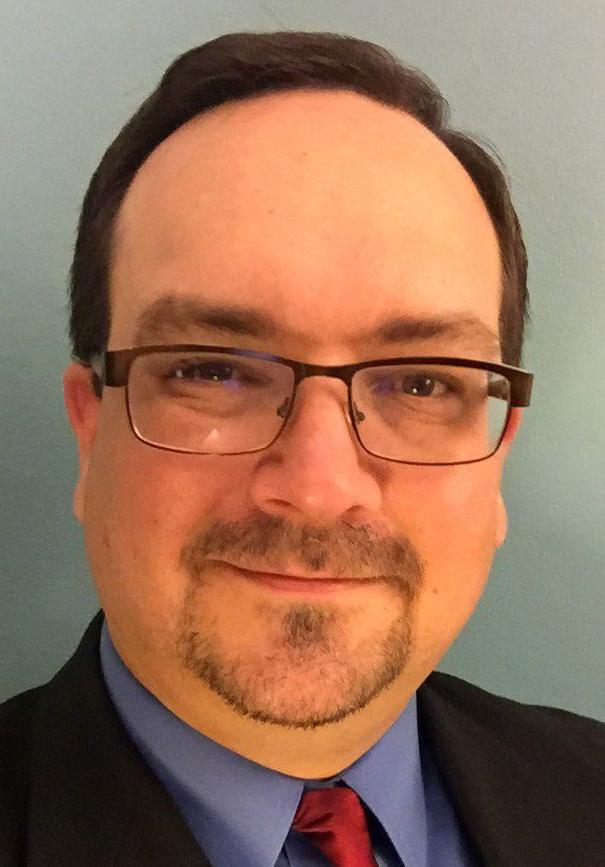 "It doesn't come as an easy decision," Moon said. "Serving on the council has been a highlight. I've loved every minute of it. I hope that somewhere in near future I might consider running again." 
Moon was first appointed to the council in 2012 and subsequently re-elected.
Matthew Gisby filed against Wallis on Friday. The council elects the mayor from among its members after each election. If elected, Gisby would be a councilmember, not mayor, unless the council later voted him into that post. 
Angie Wean filed against three-term incumbent Councilmember Chet Makinster. 
All four Kelso City Council seats up for election have drawn at least one challenger to run against the incumbent. 
Former Councilmember Jim Hill filed Friday against incumbent Richard McCaine, who was appointed in January to fill David Futcher's vacated seat. Rowan Kelsall also filed for the position. 
Three challengers have filed to run against Kalama Mayor Mike Reuter. Councilman Matt Merz, former Councilmember Mike Truesdell and Robb Gibbs will face off against one-term incumbent Reuter.
Port of Longview Commissioner Jeff Wilson also drew a competitor, Nippon Dynawave employee Ryan Searcy.
The deadline to withdraw for the 2021 primary and general elections is 5 p.m. May 24. Filing fees are non-refundable. The deadline to submit voter pamphlet information is 5 p.m. May 28.
Support local news coverage and the people who report it by subscribing to The Daily News.
The primary is Aug. 3, and the general election is Nov. 2. Any offices with three or more challengers must go through the August "top two" primary, which whittles the contenders down to the two who will face off in the November general election.
Here's a full list of offices up for election, including the name of those who have filed as of Friday evening. Incumbents are identified with an (I).
Court of Appeals Division 2, District 3: Clark, Cowlitz, Lewis, Pacific, Skamania, Wahkiakum
Judge Position 1: Bernard Veljacic (I)
Position 5: MaryAlice Wallis (I); Matthew Gisby
Position 6: Chet Makinster (I); Angie Wean
Position 7: Tom Lee; Spencer Boudreau
Position 1: Jeffery McAllister (I); Brian Wood; Curtis Hart
Position 2: Mike Karnofski (I); Tyler Hutchinson 
Position 3: Kimberly Lefebvre (I); Jeremiah Harrington
Position 4: Richard McCaine (I); Rowan Kelsall; Jim Hill 
Position 1: Keith Bellisle; J.J. Burke
Position 2: Carole Rounds (I)
Position 3: David Plaza (I)
Position 6: Jenn Rowland; Aaron Berghaus 
Mayor: Mike Reuter (I); Matthew Merz; Rob Gibbs; Michael Truesdell 
Position 1: Jon Stanfill (I); Scott Edwards; Sara Hutchinson
Position 2: Sandra Macias-Hughes (I); Scott Moon; Andrew Parkhill
Position 1: Arthur Lee (I)
Position 2: Leon "Lee" Kessler (I)
District 1: Jeff Wilson (I); Ryan Searcy
District 1: Randy Sweet (I)
District 2: Patrick Harbison (I)
Position 1: Don Cox; Sean Turpin; Laurie Baxter Pilger 
Position 2: Crystal Moldenhauer (I); Robert Kohr Jr.; Melissa Richards
Position 1: Leah Moore (I)
Position 2: Karen Grafton (I); John Bradley
Position 4: Tammy Graham (I); Trish Huddleston
Position 5: Tom Guthrie (I); Eric Child
Position 1: Susan Dennis-Langham (I)
Position 4: Amber Buck (I); Jacqueline O'Riley
Castle Rock School District
Position 1: Vilas Sundberg (I)
Position 2: Ray Teter (I)
Position 3: Henry Karnofski (I)
Position 5: Todd Jansen (I); Jeff Myers
Toutle Lake School District
Position 3: Ron Cryderman (I); Lisa Mathes
Fire Protection District 1
Position 2: David Pietz (I)
Position 1: Marisa Hutcheson (I)
Position 3: Bill Hallanger (I); Russell Collier
Position 4: Alan Headley (I)
Fire Protection District 3
Fire Protection District 5
Position 2: Jason Petrillo (I)
Fire Protection District 6
Position 1: Justin Stennick (I)
Position 3: Neil Agren (I); Mark Watenpaugh
Fire Protection District 7
Position 3: Don Stuart (I); Donnie Renfro
Cowlitz-Lewis Fire Protection District 20
Position 1: Paul Jensen (I)
Position 1: Louise Moir (I); Christy Tseu
Position 3: Brian Flatt (I)
Position 3: Loranne Sue Warila (I)
Position 1: Kari Jo Pearson (I)
Position 1: Marvin Snider (I)
Beacon Hill Water and Sewer District
Position 2: Dean Takko (I)
Position 3: Richard Ames (I)
Woodland Swimming & Recreation District
Position 4: Darcy Billingsley 
Lexington Flood Control Zone District