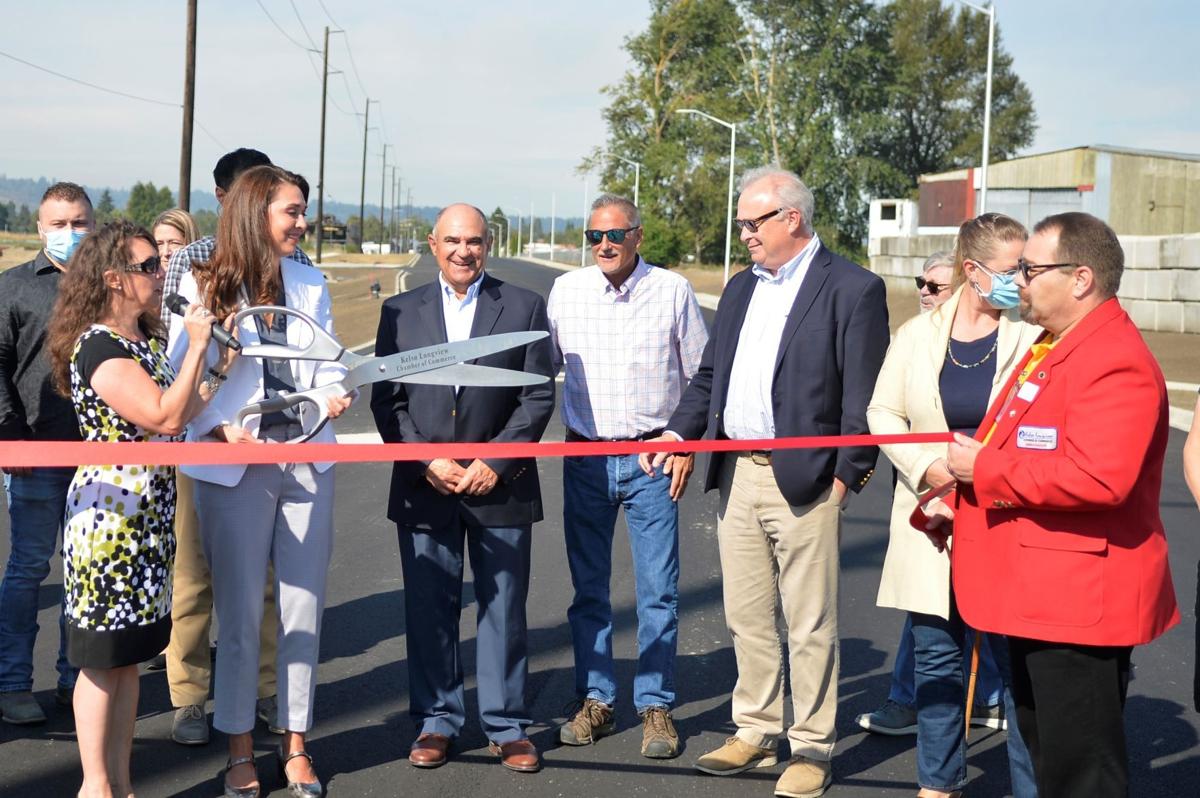 The multi-million dollar extension of Beech Street concluded Friday when Longview held a ribbon cutting ceremony for the new road.
The ceremony at the new intersection of Beech and California Way featured comments from Congressional Rep. Jaime Herrera Beutler, state representative Jim Walsh and state senator Jeff Wilson. Herrera Beutler and Longview Mayor MaryAlice Wallis wielded the giant scissors for the official ribbon cutting around 10:30 Friday morning.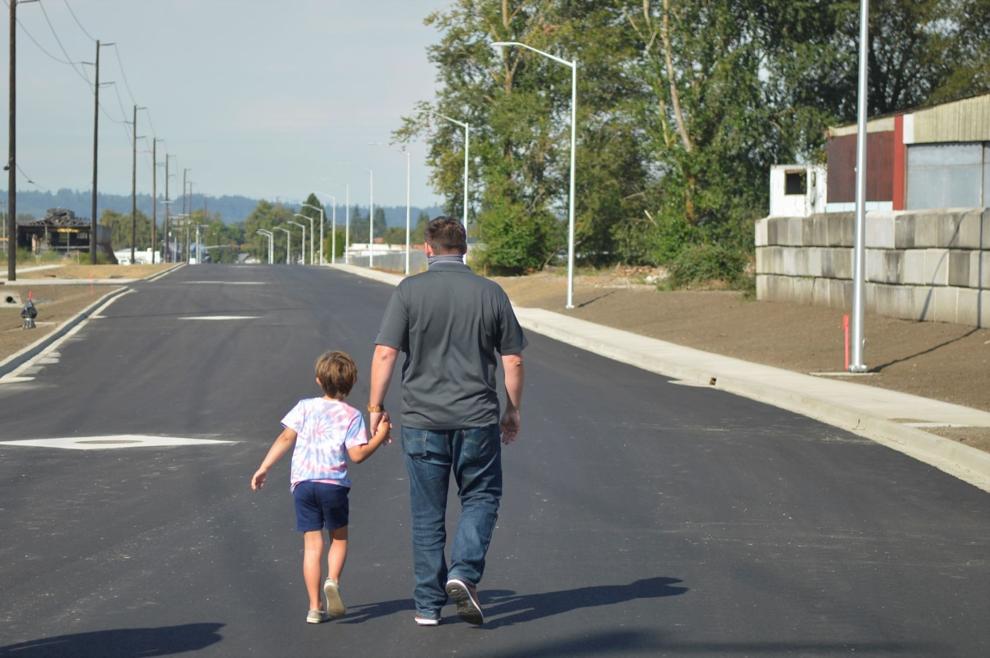 "This is a picture-perfect example of how we can use your tax dollars to bolster private investment," said Walsh, who served on the House Transportation Committee when Longview was lobbying for state funding for the project.
The road is not officially open for drivers yet, as the road striping is a few weeks from being completed. Longview Public Works Director Ken Hash said they opted to hold the ribbon-cutting early to make sure Herrera Beutler and the local legislators would be able to attend.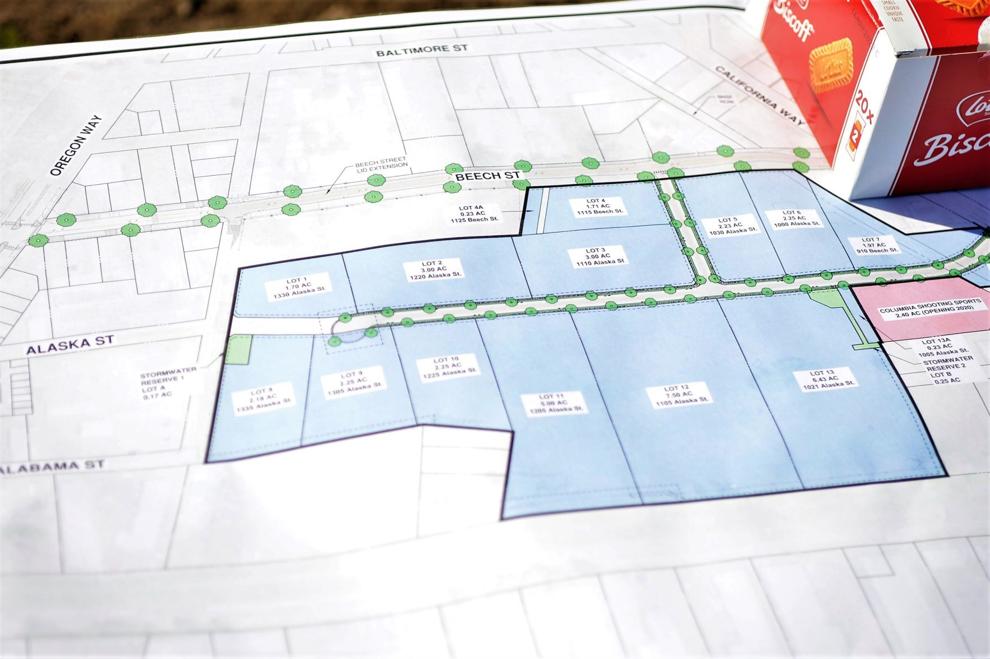 The road extension has been in the works since 2017, when the Sari family contacted the Longview City Council with a request for the road extension. The Sari's and their property company WRSCO owned the land south of where the road would be place. They argued that the extension was necessary in order to make the land south of the road available for development and asked the city to consider creating a local improvement district.
"When I took this job, there was a list of five or six projects that I wanted to accomplish during my career here," Hash said. "This checks off one of those boxes."
Pat Sari later announced that the land between Beech Street and the railroad tracks would become the 43-acre Longview Business Park. The business park will include at least 13 lots for new businesses. City estimates from 2019 said the business development allowed by Beech Street could provide $111 million in private investment and more than 200 jobs for Longview.
The project received $3.87 million. Half of that, or $1.93 million, comes from a Department of Commerce grant that Herrera Beutler successfully lobbied for in 2019.
"It's doubly sweet to see this project come into place and know it supports real families with real wages," Herrera Beutler said.
The remaining costs were split between the Washington State Department of Transportation, a Cowlitz County Economic Development Grant and the business partners in the local improvement district.
A local construction company, Kelso's C&R Tractor and Landscaping, was awarded a $2.8 million contract by Longview for the roadwork. Construction work on Beech Street began in summer 2020 and resumed again in April.
Work on the business park is still in its early stages, though an extension of Alaska Street should be completed later this fall to provide another access road. Sari said that four companies seemed poised to claim spots in the new complex as soon as street addresses were made available.