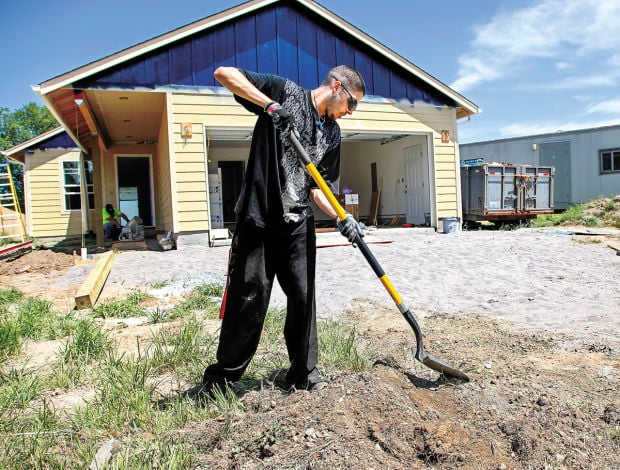 Jaireth Cypher has a construction job promised to him next week.
That's a big success for the Longview 20-year-old, who says he was beaten by his father as a child and bullied by his classmates. He dropped out of R.A. Long High School in January.
Cypher was among 34 people who graduated from the Longview Goodwill Industries job and education training program Thursday. Goodwill, which provides job and employment training for disabled and at-risk people, gave out GEDs and certificates for fields that include construction, computer science, warehousing and custodial work. Cypher learned how to use a forklift and is now within sight of earning his GED.
"To complete this program and get my GED and other certificates to work means the world to me," he said. "It's been a complete 180 from where I was. I now have a smile on my face, which is something people didn't see on me for a long time."
Gina McConnell, a Goodwill employee who supervised Cypher and taught him in his GED class, said the young man was an inspiration to the other students.
"I knew from the very beginning that Jaireth would do well. He's overcome a lot of obstacles where people didn't treat him as an equal and he powered through it. He's an inspiration."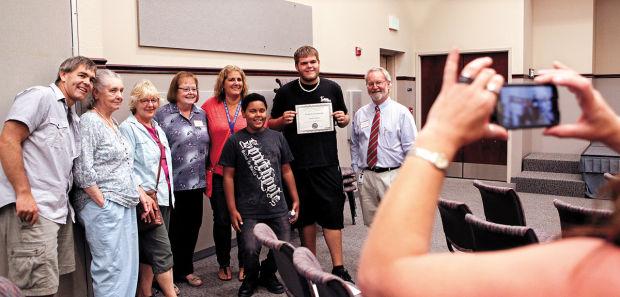 Goodwill takes a non-traditional approach to success, said Marilee Hartig, direction of the nopnprofit's Work Investment Act Youth Program, which is funded by the Southwest Washington Workforce Development Council and helps individuals from low-income families.
The approach emphasizes hands-on job training skills, even though some academic work is required. Hartig's main purpose is to keep students wanting to stay involved, she said.
"We work on helping them to visualize the future," Hartig said.
The approach worked for Cypher's friend and fellow graduate, 16-year-old Hayden Husley. He received his GED at Goodwill in just over two months.
Husley suffered from Attention Deficit Disorder. He left R.A. Long High School during his junior year.
"It just wasn't for me. I wasn't excited about school. I didn't like the other students or teachers. It wasn't a fit," Husley said Thursday.
After trying an online home schooling program, Husley entered Goodwill's Jump Start program in May.
He found out he passed his GED test Thursday, he said. "It's surreal. It's crazy to think about. Before this program I thought I would have to get a high school diploma. And now here I am with my GED."
Husley's mother, Laurie Husley, said she's never seen her son's self esteem higher, but supporting his decision in taking an alternative route to a high school education was difficult for her.
"We had to let go of the traditional education program. It worked for my daughter, me and my husband, but it didn't work for him. It doesn't work for every child," she said.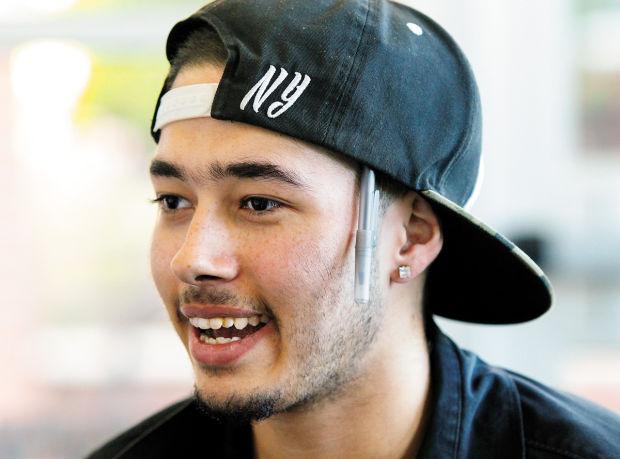 For Cypher, graduation will be a turning point in what he describes as "a harsh life."
"I was tired of being beat for 10 years by my dad. On my 14th birthday, my dad got really drunk and I had enough," he said.
He moved to Vancouver to live with his mother. After he tried out two different high schools, they moved to Longview in 2012.
"I was picked on for being overweight and for having a stutter," he said, adding that the combination of the stress led him to leave school.
A week after he dropped out, he spent five days in jail for stealing alcohol, and the experience made him want to change, he said.
"I didn't want to go back to high school and I wanted to better myself," he said, adding that since entering the program in February he's attended all classes and job training regularly.
Cypher says it's important for him to work because his mother can't. They live off her food stamps and his $720 a month in social security disability payments. He uses a bike to get around town.
The program not only gave Cypher a second chance at success, but it gave him a safe place to learn, McConnell said.
"This is a program that lets students feel safe and heard."
Shira Moskowitz covers Kelso city government, local social services and Columbia County (Ore.) for The Daily News. Reach her at 360-577-2542 or smoskowitz@tdn.com.