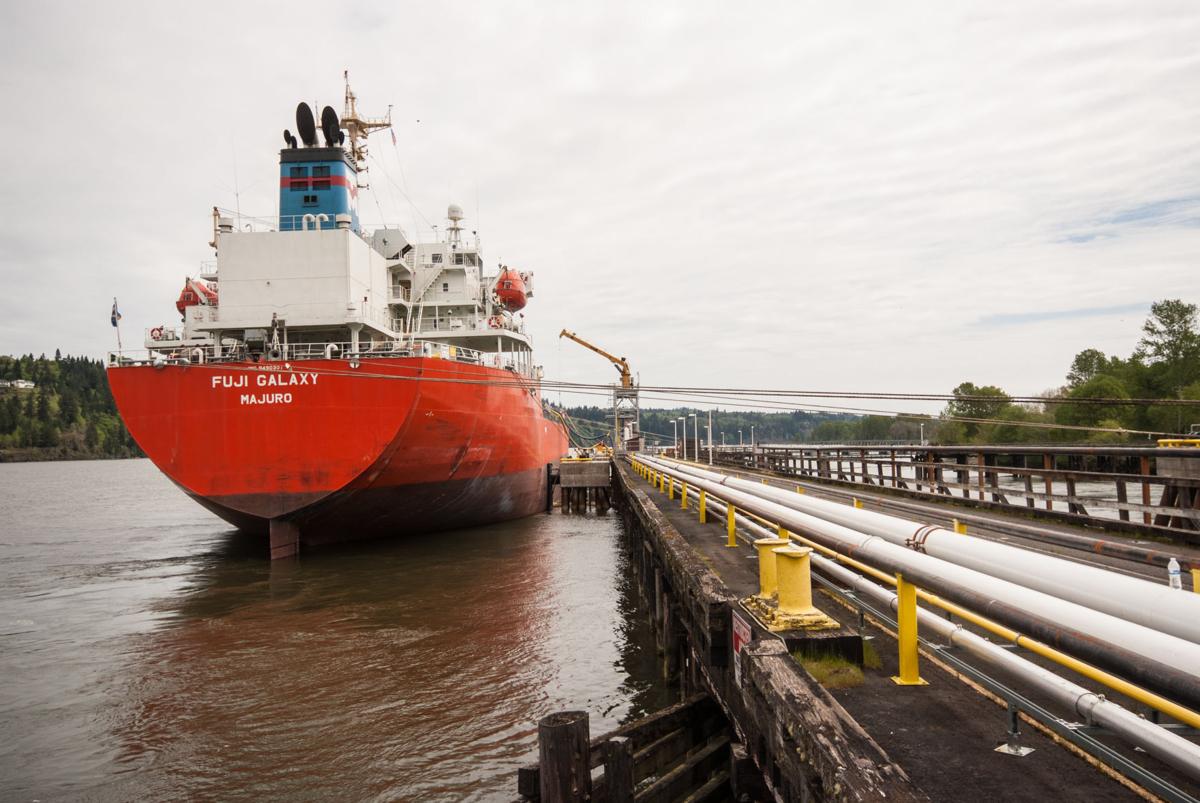 Global Partners has shipped its first load of renewable diesel from the Port of Columbia County in Clatskanie, after getting permission to do so from the Oregon Department of Environmental Quality in July.
CEO Eric Slifka said in a Feb. 5 press release that Global Partners is "thrilled to be moving low-carbon fuels in Oregon."
"These fuels are part of the effort to reduce greenhouse gas emissions, bring more jobs and commerce to Oregon, and meet the West Coast's low-carbon fuel standards," she said.
Renewable diesel is made from plant and animal byproducts like used cooking oil and animal tallow, and can be used in any diesel engine as it's chemically similar to petroleum-based diesel. Generally it is less flammable than ethanol or crude oil and is easier to clean up in the event of a spill, according to DEQ.
It also burns cleaner than regular diesel. Global Partners said "it can help reduce greenhouse emissions and help meet state and federal climate standards."
An increased focus on climate change and renewable fuels means "there is huge demand for renewable diesel," the press release said. While Global Partners has been storing and handling another biofuel, ethanol, at the Clatskanie facility since 2016, in July the DEQ approved permits for Global to receive, store and ship renewable diesel through their Columbia River terminal. Manhattan-based Global Partners has a five-year contract to handle renewable diesel for an undisclosed client.
That permit also allows Global Partners to ship ethanol and crude oil, which environmentalists have voiced concerns over. In 2013, Global Partners started shipping crude oil at much higher rates than allowed under a permit to produce ethanol. DEQ fined the company and required Global to apply for a separate permit for shipping operations.
Dan Serres, conservation director for local environmental group Columbia River Keeper, said he's hoping Global only ships renewable diesel and not crude oil.
"The concern remains ultimately the same: they could switch back to crude oil essentially at any time because they have a permit from DEQ to do that," he said. "And in 2018 they got permission from the port to handle heavy oil, so in the fairly recent past they have taken at least one affirmative step to trying to move oil."
He said while environmentalists will remain vigilant, "according to their messaging they're pretty serious about moving renewable diesel."
The company previously stressed that the five-year contract is specific to renewable diesel, so it would not switch commodities during that period, but also said Global is unwilling to abandon crude oil entirely to avoid limiting business options. Although it's permitted to do so, the company has not handled crude oil at the Clatskanie facility since 2015.
Port of Columbia County Commissioner Larry Ericksen said in the Global press release that "as we transition to more environmentally friendly fuels, I'm gratified to see Global Partners leading the way right here at the Port of Columbia County by shipping renewable diesel via our Port Westward dock facility."