In a move intended to increase access and visibility for Cowlitz County troops, the Girl Scouts of Western Washington opened a new home base for scouts in perhaps one of Longview's choicest retail locations.
The Girl Scouts program center and retail store occupies a 2,500-square-foot space in the former Korten's building at Broadway and Commerce Avenue. The organization's seven-year lease makes it the building's first year-round tenants in more than a decade.
About three dozen shoppers got their first look at the space Saturday during the store's grand opening. Another 20 to 30 people had signed up for an evening event to tour the program center and shop.
"Just to start, it was an empty shell," but the scouts invested more than $300,000 to remodel the space to fit their needs, said Megan Ferland, Girl Scouts of Western Washington CEO.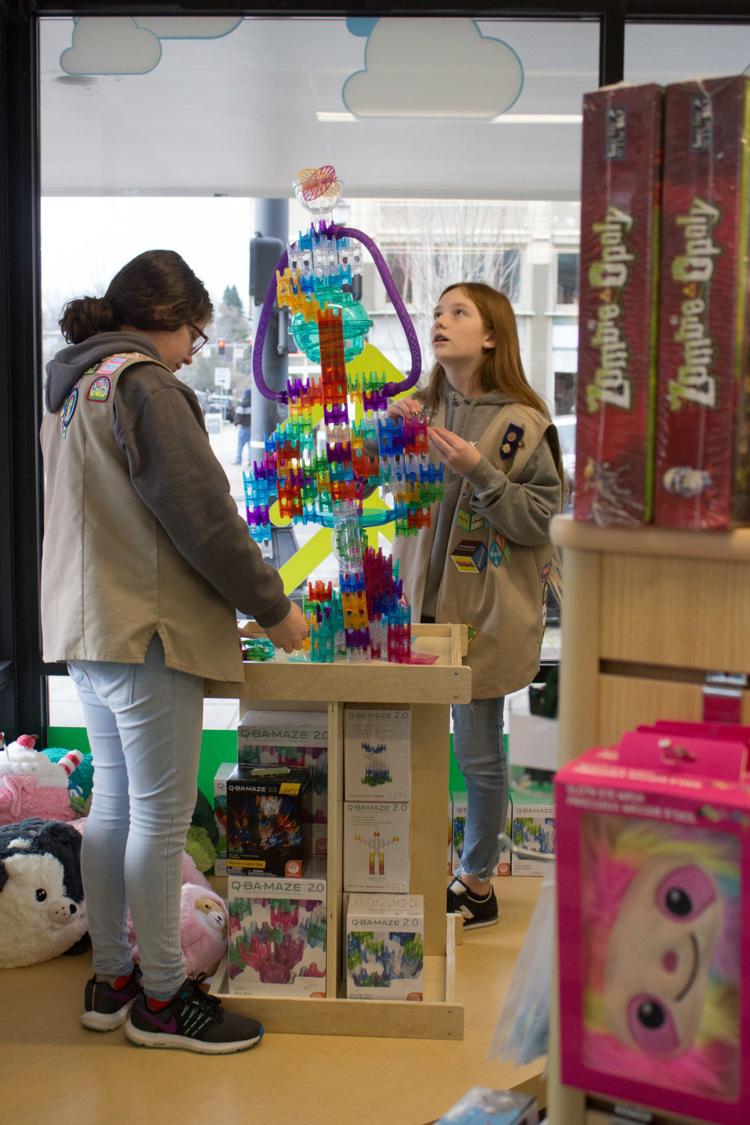 The Korten family owned the building from 1927 to 2000, and it was known primarily as a local retailer for appliances and music.
A furniture store briefly leased the building in 2003, and the space has occasionally hosted the Salvation Army's Christmas Store. However, the 27,000-square-foot space had been without a permanent tenant for about 16 years until the Girl Scouts signed their lease in early April.
A retail store operates out of the front half of the leased space, with a full glass storefront offering view of the products. Scouts can buy supplies like patches and apparel, but the store also sells games, toys and books that would appeal to a broader customer base, Ferlund said.
Most of the items tie back to Girl Scouts missions. For example, activity kits like the "just add sugar" experiment box promote engagement with STEM (science, technology, engineering and math), while cookbooks encourage interest in home economics.
The program center fills the back half and includes a kitchen, meeting area, two office spaces and "hang out" space with couches and charging ports. Scouts can use the center for meetings, events, camping preparations and STEM or home economics activities.
You have free articles remaining.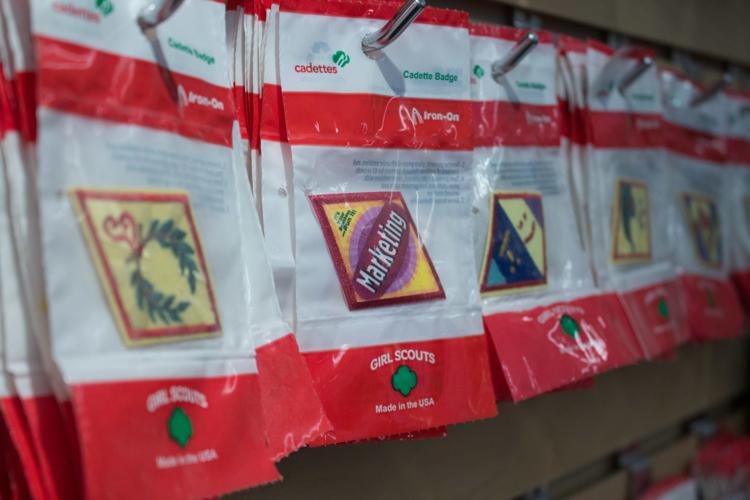 "We are even gearing up for cookie sales, which start soon," said Rae Davenport, volunteer support manager.
Davenport, a Longview resident, said she envisions the troops taking ownership of the space to make it their own. The program center and store are a "blank canvas" for the girls to mold into what best suits their needs, Ferland added.
"What we've provided here is the shell, so they will be the ones providing the artwork or making decisions to make it their own," Ferland said.
Already local scouts have pitched ideas for how the space should look. Davenport's 12-year-old daughter Olivia said she was one of the girls who asked about adding charging ports to the hangout space.
A member of Troop 40096, Olivia sees the new building as a more comfortable, local space for Girl Scouts to gather, she said. Her troop used to drive to the next nearest center in DuPont, Wash., for big events, she said.
"I'm looking forward to having more events with more people that are local," Olivia said.
The Girl Scouts of Western Washington opened a center in Longview to cater to members in the southernmost part of its jurisdiction, which covers 17 counties and serves 25,000 girls. The space acts as a home base for local troops, increases local visibility for the program and provides greater access to earn badges and use club resources.
"It's important for the community to see Girl Scouts are here, present in the community. We are committed to Longview, to Cowlitz County and the region," Ferland said. "That is the message made with the visibility here: Your girls matter."
Currently Cowlitz County serves 30 troops, 319 scouts and 132 volunteers, but Ferland and Davenport would like to see those numbers grow. They are optimistic that having a local presence will make it easier to connect with more families — and especially those that might not have a history with Girl Scouts.
"We know there are so many more girls between the ages of five and 18 ... who can benefit from the opportunities to be a Girl Scout," Ferland said. "We want local families to know about and have the choice to sign up."