For Clarence Moriwaki, Americans had similar reactions after Pearl Harbor in 1941 and the Sept. 11 terror attacks in 2001.
After the Japanese attacked the Pearl Harbor naval base on Dec. 7, 1941, killing more than 2,300 Americans and thrusting the U.S. into World War II, President Franklin Roosevelt signed an executive order forcibly moving an estimated 120,000 Japanese Americans from the West Coast into internment camps. The first removals came from Bainbridge Island in Puget Sound.
After Sept. 11, Moriwaki said he heard similar rhetoric — the calls to start "rounding up Muslims," which turned neighbors against each other.
Moriwaki, president of the Bainbridge Island Japanese American Community, has one goal: "Let it not happen again."
On Friday, he will give a free community presentation and discussion from 2 to 4 p.m. in the Longview Library Magazine Room about the lessons of Japanese American Exclusion and parallels he sees today. No registration is required.
"We fall into this continually as a country that when there is a threat, the first reaction is to react," Moriwaki told The Daily News last week. "The World War II reaction was to (remove) anybody who looked Japanese. … We were also at war with two other Axis Powers, but there was no forced removal for anyone of German and Italian background. So I raise the question 'why?' "
Part of the presentation includes comparisons of propaganda from 1942 and 2001, Moriwaki said, "and the parallels are obvious."
Moriwaki is giving his presentation around the state as a member of the Humanities Washington Speakers Bureau, a federally funded nonprofit established under the National Endowment for the Arts and the Humanities Act.
He said his presentation will focus on history, honor, healing and hope: The unique history of Bainbridge Island as a tight-knit community, the honor of the community that stood by its neighbors, the healing after the Japanese-Americans came home and the hope that it will never happen again.
" 'Let it not happen again' is aspirational and a call to action," he said.
The community event will also feature a 1942 list of confiscated items from "alien enemies" in Cowlitz County that includes cameras, flashlights, binoculars, radios, a Winchester rifle and a sword. Former Cowlitz County Sheriff Mark Nelson donated the list to the Cowlitz County Historical Museum a few days before he left office in December, Museum Director Joseph Govednik said.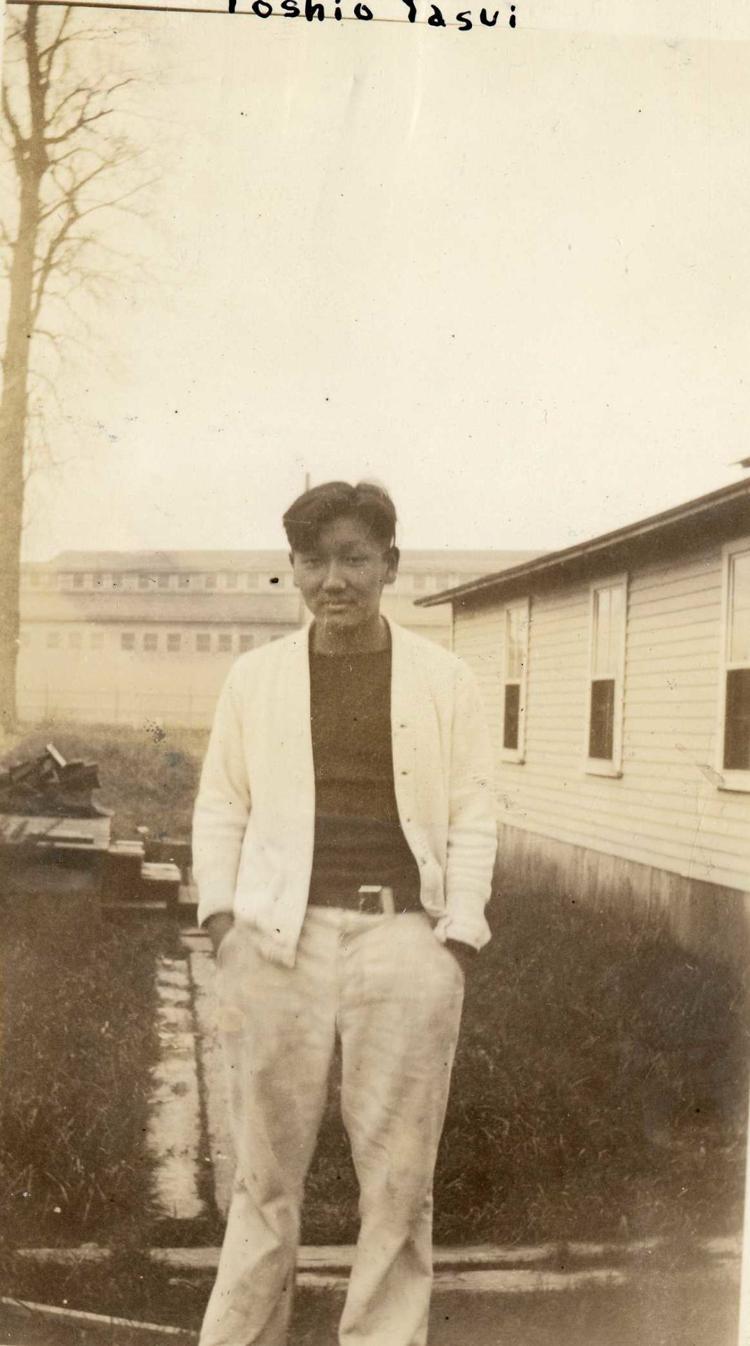 There will also be photos of the Japanese-American community in Cowlitz County in the 1930s. However, the museum has very little information except that many Japanese Americans lived in a community south of Industrial Way near the entrance to the Long-Bell Lumber mill, Govednik said.
Govednik said he'd like to use the event on Friday to spark some more interest and further research on the Japanese American experience in Cowlitz County.
"This is a lesson about the complete violation of the civil liberties of American citizens and the unjust confiscation of property. We must bear this in mind when people talk about various ethnic groups in our country today when there are suggestions of detaining and monitoring them," Govednik said.
Moriwaki said the national outrage to the detention of migrant children at the U.S.-Mexico border last year was "heartening."
"It's become the bar of what you should not do," Moriwaki said. "I think people are realizing we may fall into that trap when fear is brought up. (And it's) often manufactured fear."
In times of fear, it's easy to scapegoat and make others seem less than human, he said, but communities can also stand together.
"The Bainbridge Island community responded by standing unanimously by friends and neighbors. They stood up in a tide of racial prejudice and fear. They said we wouldn't be a part of this. The majority of these people were U.S. citizens by birthright, and it was a clear violation of the Constitution. That took true courage. It was going against the tide of history."