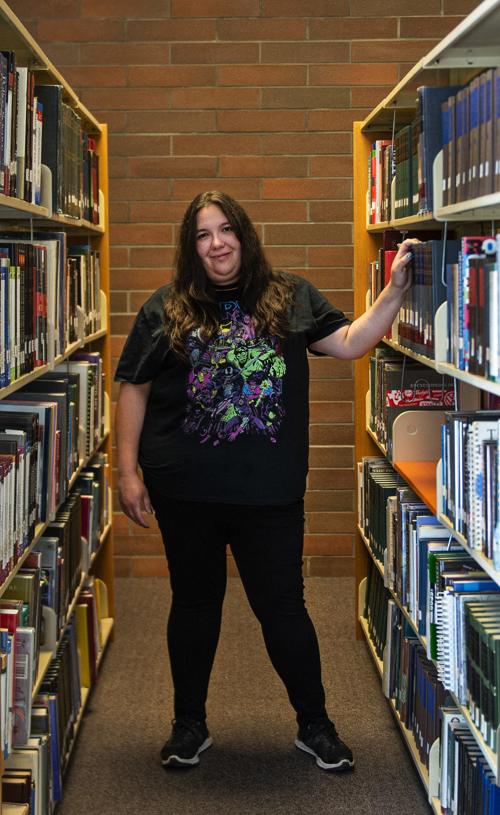 River Dark moved to Cowlitz County last spring looking for a fresh start — and a proper education.
But as a recovering drug addict, high-school dropout and single mother, Dark, 31, worried her dreams to attend college might fall through.
"I had lived in Oklahoma five years before I lived here, and the nearest college was 45 miles away, and finding a job was hard enough. … (College) just wasn't something I could do," said Dark, who moved with her daughter to Longview to live with Dark's father.
Her doubts subsided when she learned about Lower Columbia College's High School 21-plus program, which offers adults the chance to earn their high school diploma. She walked onto campus last spring and was greeted by supportive staff who welcomed her despite her rocky past, she said.
Dark finished her coursework for her adult diploma in just two quarters. Next fall, she will start in on her associate's degree in biology from LCC.
"LCC made something attainable I thought I'd never be able to get to," Dark said.
Friday night is Dark's first graduation ceremony. She will walk alongside nearly 400 other students who are earning their diplomas and degrees from the college, and many with educational journeys as remarkable and filled with challenges as her own.
"People at different points in their lives want to come (to college) and change their life. That's what we are here for," said Kendra Sprague, vice president of the LCC Foundation. "We are incredibly proud of what these students have achieved and where they have come from."
'Now I feel like I have a future'
Like Dark, Ashley Smith moved cross-country to Washington in search of a better future for herself and her children.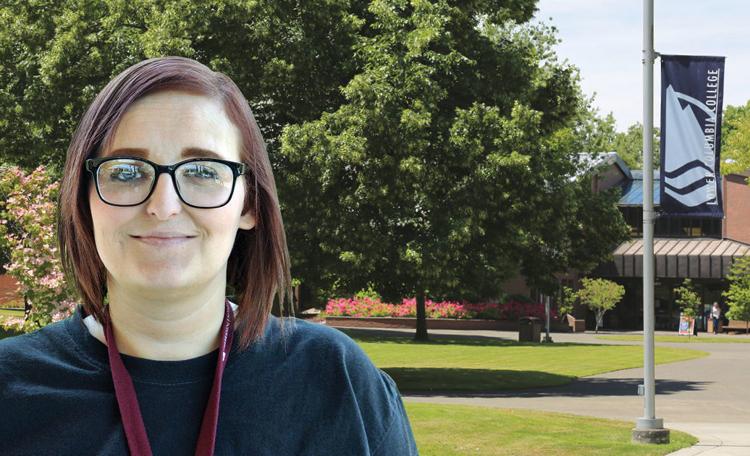 "I had a really good career (in Colorado) that I had left ... and I didn't have an education to fall back on. I was just in a really weird position," Smith said.
For most of her life, Smith said she never considered earning her college degree a possibility. Her parents, both high-school dropouts, didn't encourage her to pursue higher education.
Even when she decided to give higher education a try, she struggled to balance her classes, her job and supporting her three children. She dropped in and out of several online college programs, never quite finishing a degree, she said.
"It was bills or school, and it was almost always bills that won," Smith said.
By the time she moved to Castle Rock, Wash., in 2017, she'd accrued almost $30,000 in college loans and exhausted her federal Pell Grants, with no degree to show for it, she said. She worried she might be stuck working "dead-end jobs" for the rest of her life, she said.
That changed when she enrolled in a government welfare program that required her to work or attend school to receive benefits. The welfare office guided her to Lower Columbia College, she said, and this time she was determined to finish her degree — and had the financial help to do so.
After nearly eight years trying to earn her degree, Smith will be the first person in her extended family to finish college, she said. And her journey doesn't stop with Friday's graduation.
Next fall Smith starts at Washington State University Vancouver to pursue her bachelor's degree on a full-ride scholarship she earned as LCC's 2019 Presidential Award winner.
"Now I feel like I have a future. I have options and choices," Smith said.
'High-quality education, regardless of who you are'
As an open-access college, LCC takes "all comers" no matter their background, even if that means they bring their challenges and struggles along with them, said LCC President Chris Bailey.
"We really have a lot of intervention here, because sometimes our students need the extra help to get through (college)," Bailey said.
Among the top obstacles for students is affordability, Bailey said. More than one in four LCC students are considered economically disadvantaged, according to the 2018 college report.
"Individuals might not have the opportunity to attend college if not for financial aid and scholarships," Bailey said. Last year, LCC students earned almost $12.6 million in scholarships and grants; almost $8 million of that was need-based.
LCC also caters to students ranging in age from 16 to in their 60s, with an average age of 30, Bailey said. Many of LCC's students have to balance college with full-time jobs and taking care of their family, Bailey said, but professors are willing to work with them.
The supportive atmosphere at LCC means students receive a "high-quality education, regardless of who they are," Bailey said. For students with fewer obstacles in their path than others, the community college can further boost their trajectory toward success, he said.
"Part of the experience of coming here is that you learn so much outside of the subject matter you're learning. You have to learn responsibility, teamwork and how to communicate well," Bailey said. "Our students come out better people in terms of their ability to be successful. … They grow into something better than they were before."
Bumpy start leads to three degrees
Jared Kangas' college journey exemplifies that growth.
Kangas, 21, started at LCC in 2014 in its Running Start program, which allows high-school students to earn their diploma and associate's degree at the same time.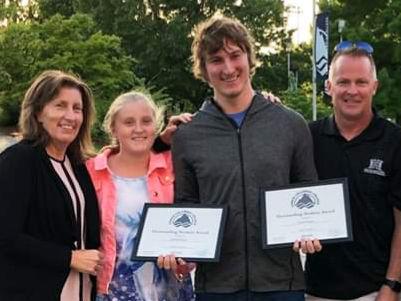 His first few semesters in the program, Kangas said he stumbled. He wasn't used to "choosing to go to school when I wanted," and his motivation to attend classes faltered.
"It was rough transitioning. I was close to a 4.0 student before, but I didn't really have the work ethic going into college," Kangas said.
Despite his "bumpy" start, Kangas finished the program and earned his general associate's degree, he said. Then he "re-evaluated how I was approaching things," and decided to go back for a second degree.
He started with electrical pre-engineering because it emphasized his interests in math and logic. But about a year into the program — and after struggling in a calculus-based physics class — he said he changed his mind and his major to the "closely overlapping" subject of computer science.
"I took (computer science) as an elective, but as I got deeper and deeper into it, it became a hobby, as well as something I wanted to do as a career," Kangas said.
Kangas' passion kept him motivated and attending classes, he said. Eventually his enthusiasm for the subject landed him a job as an on-campus tutor, where he could encourage students who might be struggling with classes or schedules like he had, he said.
"Plus, in high school I was pretty closed off and kept to myself. … I think tutoring kind of brought me out of my shell," Kangas said.
He finished his computer science degree, only to learn he needed a few more classes before he could transfer to WSU-Vancouver's bachelor's program. So he went back to LCC for the extra transfer credits, finishing his electrical pre-engineering degree in the process.
After a rough start in high school, Kangas will soon hold three college degrees.
"You continually grow, and that growth is what you're here for," Kangas said.
'They pushed me out of my comfort zone'
Personal growth also played a pivotal role in taking LCC graduate Analy Renteria from a minimum wage job at McDonalds to the future her immigrant parents imagined for her.
She said she was helped along by teachers who saw the potential she didn't initially see in herself.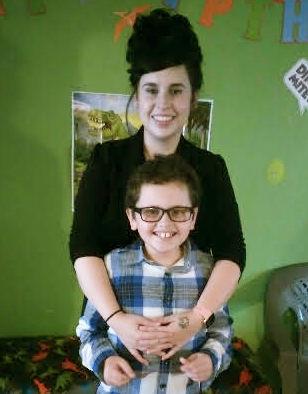 "I've never had teachers who were so involved," said Renteria, 29. "I always came into their office doubting myself, and they said, 'No, you've got this. You can do this.' "
Originally, Renteria only wanted to finish her high-school diploma with LCC's 21-plus program. She'd dropped out of high school after getting pregnant with her son during her senior year.
To support her family, she started working at McDonalds — one of the few jobs that would hire her without a diploma, she said.
After eight years as a fast-food cashier, she decided to stop "settling for McDonalds."
"My parents came from Mexico, and they didn't get the education they deserve. They came here because they wanted to do better for us," Renteria said of her and her seven siblings. She felt she was squandering the opportunity her parents gave to her.
Although Renteria didn't feel "deserving or smart enough" for college, her teachers pushed her to go further with her education. At their urging and with their support, Renteria said she found the confidence to sign up as an English tutor — despite being a native Spanish speaker — and ultimately earn her criminal justice degree.
"I never saw myself as a person who would be educated. ... I don't think I would have been able to do it without people in my corner," Renteria said. "They pushed me out of my comfort zone, and I'm better for it."
Renteria, Kangas, Smith and Dark will be among the many success stories sitting in the crowd at Friday's graduation. The ceremony is the "high point" of the year, as it honors students who have struggled or stumbled in life and now have a brighter future because of their education, Bailey said.
"The feeling of looking out on those students, and knowing so many of them and their individual stories, it's powerful to me," Bailey said. "For them, (graduation is) a significant success. It's something that will change their lives forever."
Get local news delivered to your inbox!
Subscribe to our Daily Headlines newsletter.