This is the 13th story in our ongoing series marking the 40th anniversary of the eruption of Mount St. Helens on May 18, 1980. The entire collection of stories published so far is available on TDN.com. On Sunday, look for a special section commemorating the events of that day and week that followed.
While on her way to church the morning of Sunday, May 18, 1980, Glenda Schuh saw Mount St. Helens erupting, but the catastrophic nature of the blast didn't hit her right away. The mountain, after all, had been rumbling and blasting steam and soot for two months already.
"I thought, 'Wow the mountain really blew today,' because I hadn't turned the radio on. After church, my phone rang. It was Ruth (Sieler) on the day shift, and she said, 'Glenda, the mountain blew.' I said, 'I know, I saw it on my way to church.' She said, 'No, it really blew and we're the evacuation center. Would you get in here?' "
Schuh, now 81, was the evening nursing supervisor at PeaceHealth St. John Medical Center the day of the eruption. She and several other (mostly) former emergency department employees remember that Sunday as a "chaotic" day.
Along with Schuh, a handful of registered nurses, aides, a unit secretary and a doctor staffed the emergency room late into the night that Sunday. There wasn't a huge influx of patients at one time, Schuh said, and army helicopters from Fort Lewis flew in patients to St. John as "walking wounded" trickled in.
"Because the helicopters could only bring two or three people in at a time, that's what saved us," she said. "Had we had a busload of people show up at the same time, it would have been different."
Dozens were injured and 57 people died during the eruption. The Red Zone around the mountain did not cover the entire blast radius, and only three who died were known to be in zone, and all had permission to be there (including lodge owner Harry Truman).
Some people who were hiking or camping in the area outside the Red Zone came in to St. John with minor injuries or with respiratory problems, Schuh said.
"We knew it was going to blow but had no idea it would be the massive destruction it was," she said. "It covered a much wider area than anticipated and blew farther."
Gray ash covered patients, who looked like statues, and coated the floor, turning it slick like an ice skating rink, Schuh said.
Dave Engebo, a registered nurse at the time, said he remembers only about a dozen patients coming in during his shift, and only four were critically ill. Although their clothes were intact and they didn't look charred, the men were severely burned in a way none of the staff had seen before, he said.
"It was like they'd just been cooked by this blast," said Marlene Taylor, who was an emergency department aid at the time. "I started to undress this guy, which was the typical sequence, and his skin peeled off. I realized we had something far worse than what it looked like."
The men were taken by Life Flight to the Legacy Emanuel Medical center burn unit in Portland, but none survived longer than a couple weeks, she said. The patients and their unusual condition left a lasting impression on Taylor.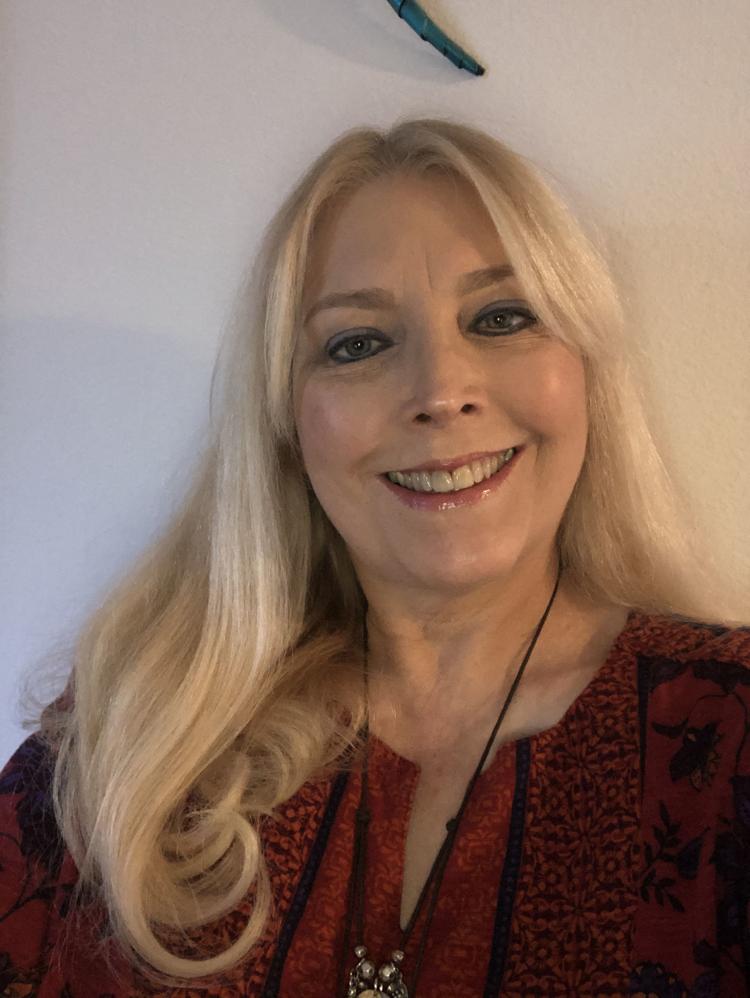 "I didn't realize how much it had affected me until years later," she said.
One summer while at the Johnston Ridge Observatory watching the film about the eruption, Taylor said she saw a photo of herself and an EMT bringing a stretcher into the hospital from the helipad.
"It all came back, that feeling of just horror," she said. "I think about those men that just got blasted, and of course the people we didn't see because they did not survive to come in."
Wayne Van Hamme, a registered working the same shift, said he doesn't clearly remember the burn patients. Although that Sunday was different than usual, working emergency "you just dealt with whatever came in the door."
"We'd just take the stretchers and pick up patients" from the helicopter, he said. "A lot of it was washing them off when they were covered in mud."
Schuh said she felt like the staff were prepared for the day's events, and they were able to handle everything with scheduled staff because patients trickled in rather than all showing up at once.
"You have a disaster plan, you prepare for things that you hope will never happen and when they do happen, basically you've already practiced it and you've got things ready," she said.
The other emergency department staff said they don't remember having a particular plan for the eruption response.
"It was really chaotic, something that no one was really prepared for. I mean, how could you be?" Taylor said. "It just seemed so very surreal ... the unpredictability of what happened, even though it was predictable."
However, the emergency staff said they handled the turmoil of eruption day by working well together.
"I felt like we had a team that just really cared about each other," Taylor said. "I really feel like everybody who was there had the best intentions for their patients and for each other. I haven't always felt that way in nursing in later years. It felt like a strong team."
"It was a really tight knit group of nurses that learned to rely on one another," Engebo said.
Get local news delivered to your inbox!
Subscribe to our Daily Headlines newsletter.