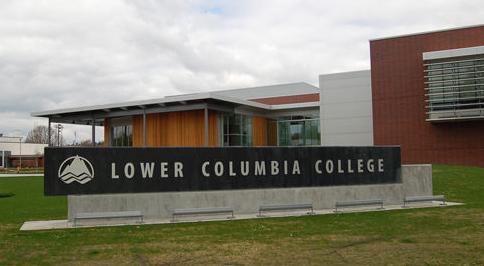 A one-year trades program that opens next week at Lower Columbia College will help raise a skilled workforce to respond to a growing need for construction and heavy industry jobs, according to college officials.
As the county has recovered from the 2009 recession, job opportunities in the trades have increased, said Tamra Bell, LCC dean of instruction. Now, several industry employers are looking for "skilled workers and qualified applicants," she said.
Adam Davis, business agent for the Plumbers and Steamfitters Local 26 union, said it's "no secret the economy is picking up" and "there is a shortage of blue collar workers."
"The opportunities are there, but there is still a shortage of manpower. I think that's coupled with folks not knowing the opportunities are there, but also with the amount of folks we are seeing retiring nowadays," Davis said.
The college's new multi-craft trades certification bring attention to these job opportunities and offers training in a broad range of trades-based skills, including blueprint reading, industrial safety and industrial math, Bell said.
"It's designed so students can complete this (certification) and be more competitive to get into an apprenticeship program and have the foundational skills they need to be successful," Bell said.
The certificate offers a pathway into the trades and supports a mindset that industry jobs are "good paying positions with benefits," Davis said. It also "knocks out the prerequisites" for many trades apprenticeships, he said.
The certificate "repackages" classes already offered at LCC, Bell said. Local leaders in the trades industry like Davis advised the college on which courses made the most sense to include, she said.
"Each apprenticeship is going to be unique in what they are looking for, but what they complimented us for ... is trying to provide a broad overview of the industry skills that would be flexible enough to apply to any apprenticeship," Bell said.
Bell said this is the first broad approach to trades training in Southwest Washington, if not the entire state.
Though the certification does not provide specific training in just one trade, it does include a "cooperative education" credit, where students get on-site work experience in the trade of their choice. Bell said this allows students to "specify their pathway individually."
Davis said the certificate is a "really neat stepping stone for folks" looking to get entry level training.
"It's education that will help set them up for a successful pathway to the manufacturing world," Davis said.
Since the college started planning the certificate program last August, it has been approved by local employers, the college and the State Board for Community and Technical Colleges, LCC's accreditor, Bell said. This means the program is financial aid-eligible, unlike most other pre-apprenticeship programs, she said.
"And it can be done in one (academic) year," or three quarters, Bell said.
After receiving the certification, students can apply for apprenticeships, go straight into the workforce or continue at LCC to earn an associates degree in just one more year, Bell said. The multi-craft trades coursework fulfills the first-year requirements for the advanced manufacturing, diesel and heavy equipment technology, machine trades and welding degrees.
"This first year gets us a little bit closer to being an exploratory sequence for students so they can understand what they want to do, then they can refine as they get into their degree," Bell said.
The nature of the program make it a good "13th year" of education after high school, Bell said.
"With just one more year of education beyond your 12th year of high school, the number of job opportunities that are available to you (increase), the doors open," Bell said.
Students can enroll at LCC for the multi-craft trades certificate starting on Jan. 7 with the winter quarter, though Bell said she expects a bigger influx of students next fall, once the program gains attention on campus. The goal is hand out 25-30 certificates in the first year of the program, Bell said.