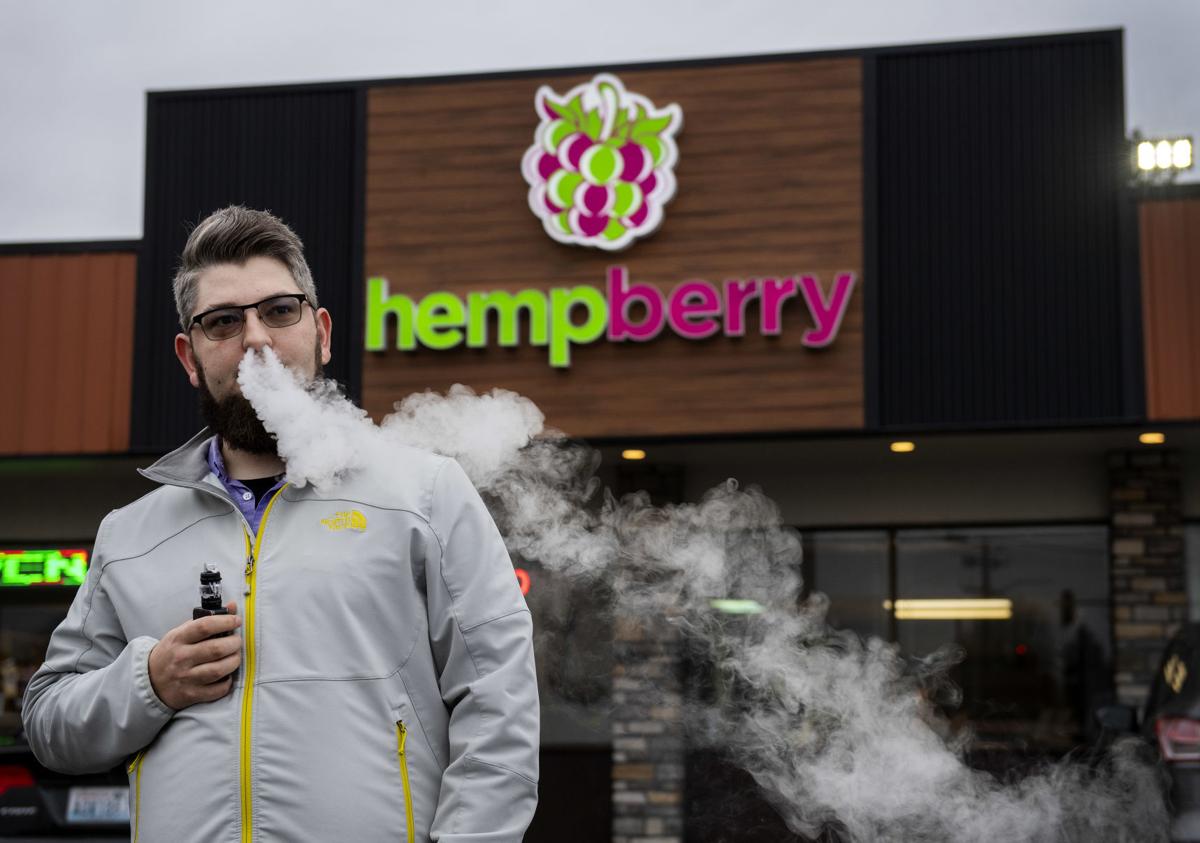 A new statewide ban on flavored vaping products is causing a flurry of vape shop closures. But a franchise with two Cowlitz County stores is undergoing a major turnaround.
A few dozen bottles of tobacco and unflavored e-liquids remain on the shelves at Viper Vapor's outlet on Ocean Beach Highway, but most of its vaping products have been replaced by lotions, shampoos and other cannabidiol health and beauty products. Cannabidiol, or CBD, is a chemical derived from hemp and marijuana plants.
"It's a complete 180. We're going from selling tobacco to CBD," said Marshall Brock, manager of the Longview and Kelso Viper Vapor stores.
Next month the vape lounge in the Longview shop will be remodeled into a health and wellness shop. A purple and green LED sign boasts the shop's new name, Hemp Berry.
The 120-day state ban on flavored vaping products "isn't just a graze. We would have ... had to shut down every one of our stores and just been done with it, or we could have done a brand change — and that's what we are doing," Brock said.
Vaping store owners say the ban wiped out almost 90% of marketable vaping products. Allan Kettle, who owns Vape D Lish in Longview and Centralia, estimates that a third of the vapor-only stores have gone out of business since the ban went in place. That includes three of the six stores in the Kelso-Longview area, he said.
"It's made it really tough to survive," said Kettle, who is closing his Longview location Saturday. "There is nothing I can do about it. I am forced to close my shop from the government we have in office right now."
Gov. Jay Inslee enacted the ban Sept. 27 by executive order. It took effect Oct. 9 despite opposition from shop owners and vaping advocates. The ban is intended to curb the rising rate of a sometimes fatal vaping-related lung illness known as e-cigarette or vaping associated lung injury (EVALI). The ban also is intended to prevent children from accessing vaping products.
"The exact cause of vaping associated lung injury is (still) unknown. What we do know is that e-cigarettes or vapor products are present in all cases and youth use of these products are at epidemic levels, promoted more by the flavors," according to a state Department of Health website post. "Banning flavors will reduce youth interest. … Youth are a vulnerable population who we have a responsibility to protect."
Last week CDC officials announced that studies have found a link between EVALI and vitamin E acetate, a chemical used in some vaping products. The vitamin often is found in products containing THC, the chemical compound that creates marijuana's psychological effects.
The state Department of Health Monday expanded its ban on vaping products to include those containing vitamin E acetate.
"We are deeply concerned by a new study finding vitamin E acetate as the primary site of injury in patients' lungs," Secretary of Health John Wiesman said in a prepared statement. "While we still need more research to identify a definitive cause, the evidence we have linking vitamin E acetate to the outbreak demand immediate action to protect the public's health. Furthermore, we are very aware there may be more than one cause for these lung injuries associated with vaping."
As of Nov. 13, more than 2,100 cases of EVALI and 42 confirmed deaths have been reported to the CDC — a 60% increase since Inslee's Washington ban took effect in October. Washington residents account for about 15 cases of the disease but no confirmed deaths. About 15% of the patients nationwide are under 18 years old, according to the CDC. In Washington, almost a third of the patients are 19 or younger.
You have free articles remaining.
Several states — including Washington, Oregon, New York and Massachusetts — enacted flavored vaping bans this fall in response to the illness. The Vapor Technology Association, a vapor industry trade association, filed lawsuits to overturn or pause those bans. VTA's litigation was successful in New York and Oregon. However, on Nov. 8 a Thurston County judge upheld Washington's ban
Industry officials say costly legal fees may prevent them from appealing.
"In the past, whenever we (the vaping industry) needed to come up with money, it's been pretty easy. There were 300 shops and everyone pitches in a couple grand," said Rick Smead, owner of Brick House Vapor in Longview. "At least half the shops have closed, at the very minimum, and the shops that are still around aren't making any money."
Kettle said he delayed his decision to close his Longview store until after the judge's ruling. He plans to keep his Centralia shop open because it is losing less money than Longview. He estimated that monthly revenue from his Longview store dropped from $20,000 in September to $5,000 last month, while Centralia revenues dropped from $40,000 to $14,000.
"(Centralia) is still doing pretty good. It's enough to pay the bills, and the rent is really cheap there," Kettle said. In Longview, Kettle is spending more on bills and his commute from Olympia than the store makes in profit.
Smead, who owns stores in Longview and Vancouver, also is considering closing his Longview shop. He said daily sales dropped from about $1,500 to less than $300.
"And unfortunately everyone is going across the bridge to Oregon" to buy flavored products, Kettle said. "We are getting days (in Longview) where we won't get a single customer in."
Kettle said he's used "all of our savings in the last two months" to keep up with his bills. He can't cover overhead for the four months Inslee's ban will be in effect, and the Legislature could make it permanent.
"You do have to make a decision at some point of how much of your savings you're willing to spend to do that," Smead said.
Across the street at the old Viper Vapor shop, Smead's competitor is trying a different approach.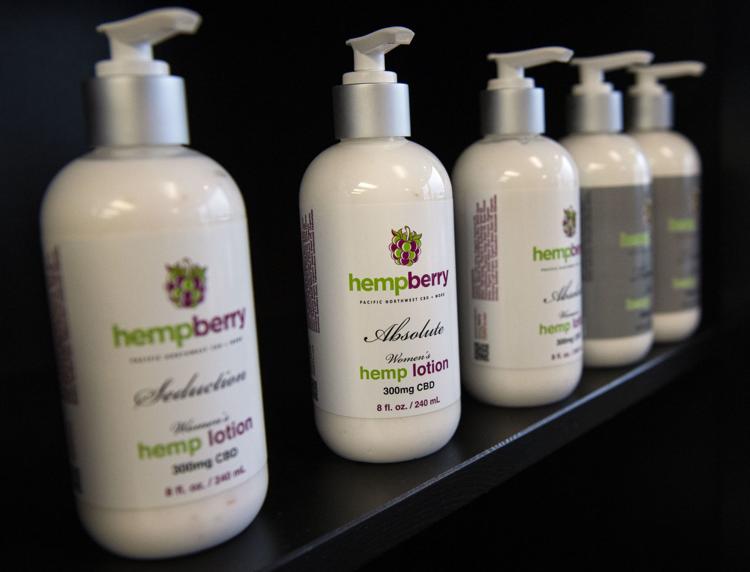 "We had a quick plan. We are fortunate that we've been thinking about these things for a long time," said Brock, Hemp Berry's manager.
Brock declined to share how much the chain invested in the rebrand to CBD-based products, though he noted that the transition has has needed plenty of staff training and market research. The store will continue selling some vaping products, but the two types of products are "nothing alike. So the only thing that remains the same on my behalf is being a general manager and training salesmen."
"A lot of eggs are in this basket," he added "But we didn't want to choose the easy way out, which would have been closing."