At least 1,000 local kids spent Saturday clambering over millions of dollars worth of heavy equipment as part of Longview's fourth annual Extreme Machines event.
Under the supervision of experts, kids of all ages drove bulldozers and excavators throughout the morning and afternoon during the free family event at the field near the Cowlitz County Expo Center.
The event is intended to introduce kids and their families to local industries, said coordinator Karry Williquette with Longview Parks and Recreation.
"Hopefully it plants the seeds in the minds of kids about what they could do someday," she said. "And it's people sharing their passion."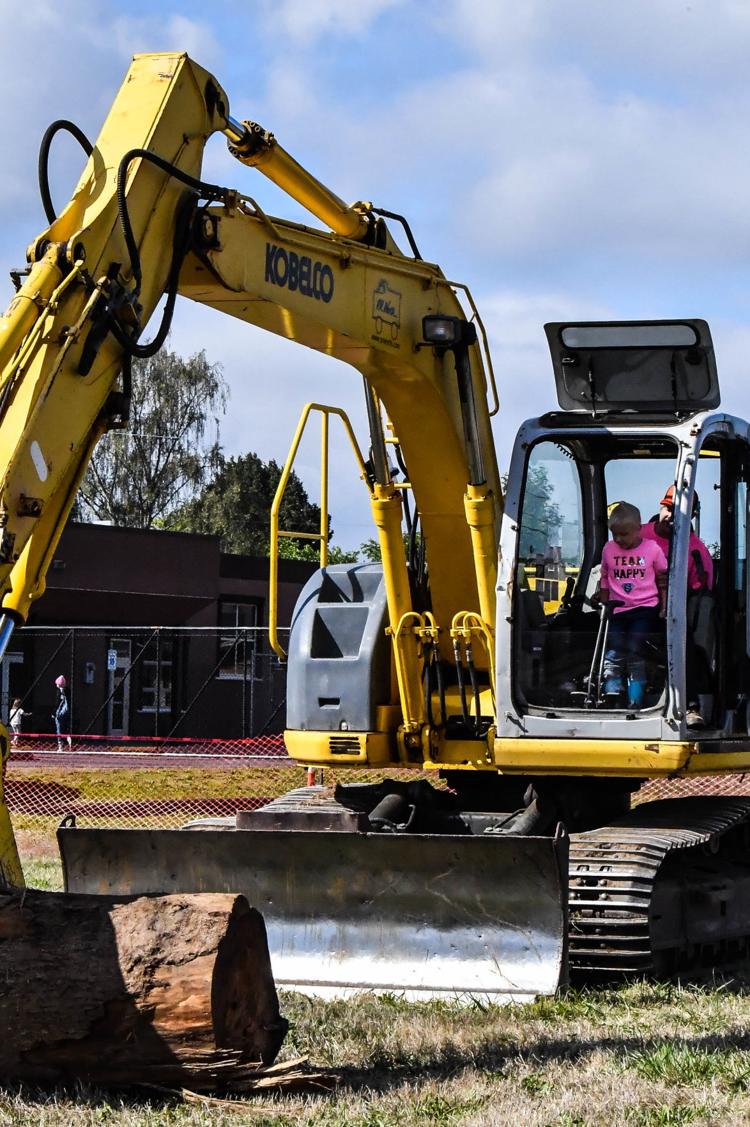 The city's Parks and Recreation Department sponsors the event, along with Five Rivers Construction and P.R. Worth.
In addition to excavators and bulldozers, the field was packed with everything from wood processors, historic military tanks, fire trucks, helicopters and the Oscar Meyer Weinermobile. The air was filled with the sounds of steam whistles and tractor honks.
"It's totally humbling how many companies come with their machines," Williquette said.
Volunteers estimated that about 2,000 people had attended the event as of about noon with three more hours to go.
Grace Zacher, 16, said she attended the apprenticeship and trades fair on Friday, which was a similar event. It was "super cool," so she decided to bring her twin sister, Elizabeth, younger brother, Seth, and dad, Craig, on Saturday.
Grace and Elizabeth said they weren't sure if they might pursue a career in industry but said the event helped them "test the waters."
"It's good to show teenagers who will graduate soon what would be a good job for after you graduate," Elizabeth said.
Seth, 10, said he enjoyed driving a bulldozer and sitting in a SWAT car.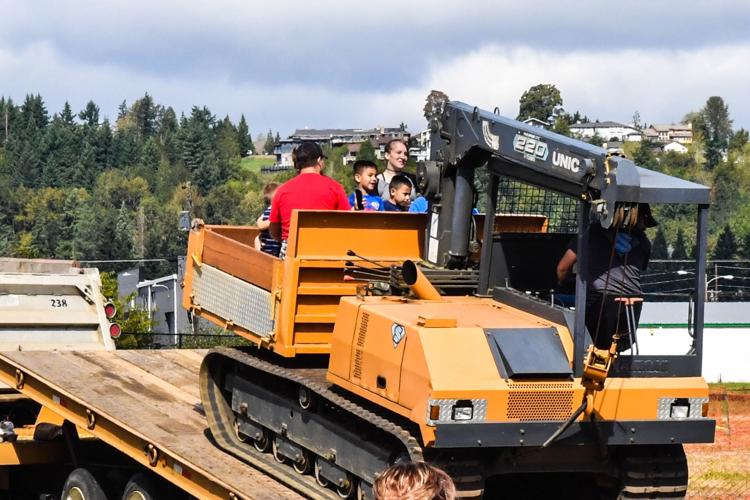 "I wish we had this event when I was growing up," said Sarah Owen, who brought her two kids to the event. "I didn't know these careers existed when I was a kid."
You have free articles remaining.
Owen's husband, Kacy, said their 3-year-old son, Benjamin, loves Bob the Builder.
When asked which machine was his favorite, Benjamin stretched out both of his arms and ran in a circle as if he was pushing a cart.
"I think that means he likes the one that scoops things," his dad said.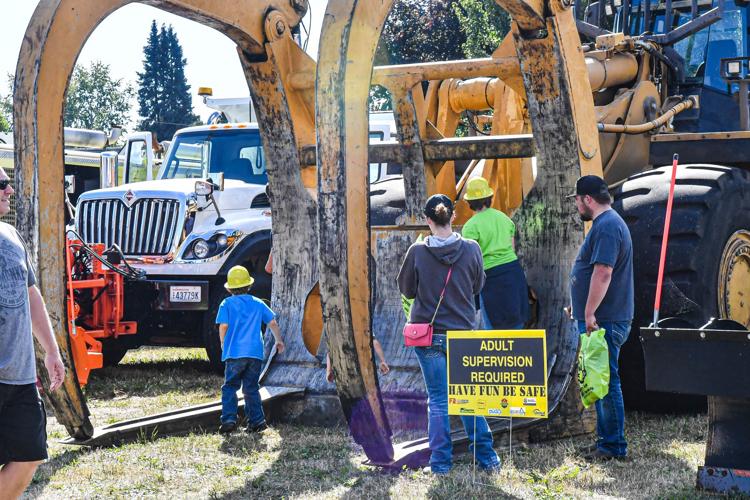 Debbie Hinkleman, a Parks and Recreation volunteer, said her favorite part is the kids' reactions to the heavy equipment.
Although the adults may have been more excited about the helicopter landing in the field than the kids were, Hinkleman said with a laugh.
Flight mechanic Joshua Shaffer said this is the second year the Coast Guard has brought its helicopter to the event.
"We like to share with the public what we do and answer questions about our aircraft," Shaffer said.
One question he got Saturday was how far the helicopter can fly. The answer: 500 miles roundtrip.
A long line of children and their parents stretched from either side of the aircraft as they waited for a chance to climb around the cockpit.
"(The kids) love it. It's always a huge wow to see inside the helicopter. The most popular spot is to sit in the pilot seat and look at all the controls," Shaffer said.
Adyson Hampton and Taylor King, both 14, said they were surprised to see how large the excavators are. They were excited to try sitting in the police vehicles.
"The event brings the community together," Adyson said.
"And it gives kids inspiration for what they could become," Taylor added.