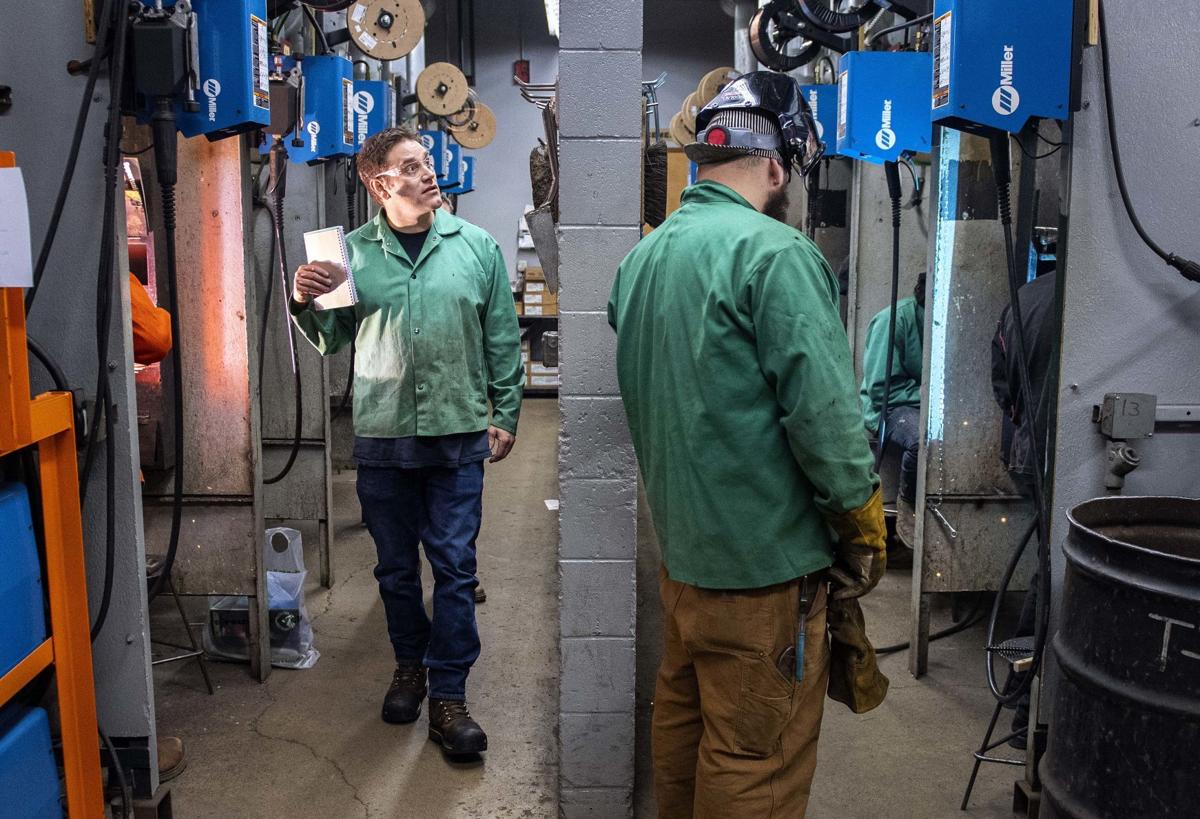 A new vocational building at Lower Columbia College got the first thumbs-up it needed after the state legislature funded the $3.2 million design process.
Vice President of Administration Nolan Wheeler said the college was "very excited to start the design process once the new biennium begins."
The proposed building would replace the current vocational building, the former science building and the physical sciences building — all of which are at least four decades old — with a 55,000-square-foot new structure that will have larger student spaces and more powerful capabilities.
Capital projects at community and technical colleges are funded from a state priority list. Colleges submit a proposal to the Washington State Board for Community and Technical Colleges. The project is then scored, ranked and sent to Olympia. Gov. Jay Inslee evaluates the list and decides how many of the projects to fund in his proposed capital budget.
LCC's project was No. 15 on the list, and the House and Senate approved the capital budget late last week.
Lower Columbia College is making plans for a new nearly 55,000-square-foot vocational building to replace three older buildings on campus, but…
The capital budget is separate from the state operational budget. Operating budgets pay for day-to-day expenses, while the capital budget pays for major capital, or investment, spending.
LCC first submitted the proposal for the new building in 2017, Wheeler said. Funding approval comes in two stages: the design funding the college received this year, and construction funding, which would need to be approved in a future biennial budget.
Support local news coverage and the people who report it by subscribing to The Daily News.
It will cost about $30 million to build the new 54,799-square-foot, multistory Center for Vocational and Transitional Studies that will house machining, welding, information technology and transitional studies, with other general purpose classrooms at the center.
Previously, Wheeler said the current vocational building is the repurposed former automotive repair lab, and was converted in the 1970s after the automotive program moved to the newly built Don Talley building. It sometimes can't handle the power needs of newer machinery, and was designed for lower enrollments and different industry standards.
The new building will have larger welding booths, better ventilation and be built to newer earthquake standards. The current building is built to a 1950s seismic standard.
The design process will help the college decide where to put the new building. The current buildings are near the 15th Avenue parking lot, but the college can't close its welding and machining programs for two years to complete the build, Wheeler said.