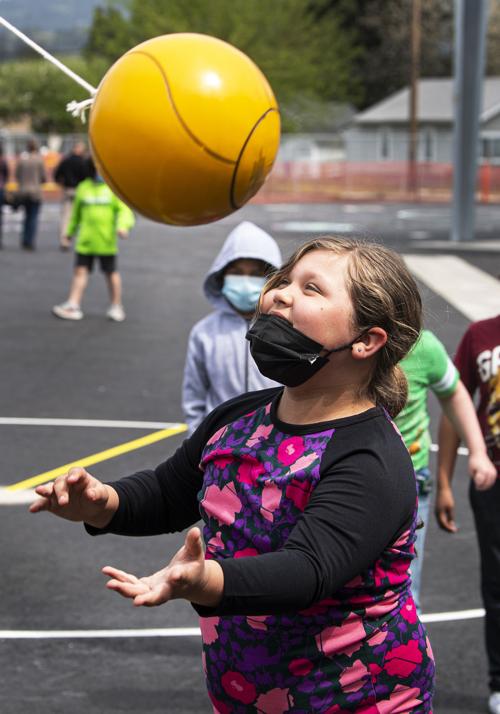 Young Kelso children will have more opportunities to enter pre-kindergarten this summer as the Kelso School District expands its preschool program at Wallace Elementary.
"It's providing another opportunity to have some early childhood learning experiences," said Kelso Director of Special Programs Heather Ogden.
Those early learning skills are vital for students, she said, because "the exposure to other kids, the exposure to literature and reading activities, learning how to share and cooperate with each other, all of that will help to set the kids up for success going into kindergarten."
The pre-K program at Wallace will have 36 tuition-based slots. The program also will have between 32 and 36 spots for developmental pre-K students, which are students with disabilities. Districts are required by law to offer early learning to students with disabilities.
The cost for students who will pay for the program is $250 per month. Enrollment is on a first-come, first-served basis and packets are available online at bit.ly/ksd-early, at Wallace Elementary or at Kelso Head Start locations.
Ogden said it's been Kelso's goal to make the pre-existing preschool program inclusive by adding in typically developing students. That's a benefit to all students, she said.
"It teaches them how to communicate in a variety of different ways, because there are all different levels of communication happening in that space," Ogden said. "They learn how to socialize with a diverse population, and it can build some lifelong friendships that carry on into the elementary years and beyond."
The program starts with the normal Wallace calendar, so preschool begins Aug. 19. It will run four days a week with no school on Wednesdays, and parents can choose from morning or afternoon sessions.
The two morning sessions run from 8:30-11:30 a.m. and the two afternoon sessions run from 12:30-3:30 p.m.
A 2019 state report found Kelso is one of Washington's school districts most in need of expanding early childhood learning programs and opportunities, as it serves the lowest percentage of children eligible for Head Start and other early childhood education programs out of all school districts in Cowlitz County.
Head Start is a federally funded program that offers free preschool classes and support services to low-income families. The program also serves children who are homeless or in foster care, children with special needs and children whose families receive funding through the federal Temporary Assistance for Needy Families program.
Support local news coverage and the people who report it by subscribing to The Daily News.
An estimated 261 children in the district in 2019 were eligible for Head Start and the Early Childhood Education and Assistance Program, yet Kelso can only afford to serve 31% of them, officials previously said. The average percentage of children served in Cowlitz County is 59.6%.
Ogden said the district is working with Head Start and "trying to have an option for the families that just missed qualifying for Head Start."
Most of the time, students in Kelso's preschool program are referred to them from Head Start or other early learning centers in town.
"There's a lot of community collaboration going on," Ogden said.