Two familiar school board faces and one newcomer will be on Kelso residents' ballots in November.
Incumbent Leah Moore is running unopposed for a second term in the Position 1 seat, while incumbent Karen Grafton is running against John Bradley for the Position 2 seat.
Grafton did not return requests for comment. Bradley did not return requests for comment and did not submit a statement to the WA Voter's Guide.

All three registered as mini-filers with the Public Disclosure Commission, meaning they do not intend to raise more than $5,000 for their campaigns and do not have to report donations.
Deadline and drop box locations
Oct. 25 is the deadline for online and mailed voter registrations, which must be received by 5 p.m. From Oct. 26 through 8 p.m. Election Day, voters can register or update their address in person at the Cowlitz County Elections Office.
To vote, ballots can be placed in drop boxes which open on Oct. 15 and close at 8 p.m. Election Day, or by mail. No stamp is needed, but ballots must be postmarked by Election Day.
Kelso drop boxes are at 207 N. Fourth Avenue and Bridge Market Lane, between LJ's Furness Drug Co. and the Allen Street Bridge.
Position 1
Moore is running for re-election because she enjoys working with the superintendent, school board, staff and students at Kelso, she said.
"I think that public education is really one of the most important parts of democracy," Moore said. "I am super eager to continue our work having kids in school safely and staff in school safely."
She said in-person learning is vital, and her biggest focus is "getting kids the education and services they need that we can provide and doing it face-to-face whenever possible."
The district's focus on social emotional learning is also a focal point, she said "coming out of all the challenges of the last few years."
Moore's previous term taught her to be prepared for anything, she said, and to make sure there's a plan and a strong team in place.

"We don't know what the next challenge will be," she said. "The only thing we know is that something new will always happen."
The board is doing a good job with its relationship to the community and other organizations like the health department, Moore said, and could further improve its facilities.
"COVID has really had us look at the actual physical environment that school is happening in and I think we need to continue to do that and make sure we're making the right choices," she said.
The 2018 bond is one example Moore is proud of, she said, and the support of the community was "incredible and uplifting" even when unforeseen construction challenges forced the district to change from three new or renovated elementary schools to two.
Moore said while that "was a hard and tough decision," it has paid off today.
"When you get to go into those facilities and we go to Wallace, just having that be a school that our kids really deserve has been amazing," she said. "It's the same in Lexington. I'm also excited about the renovations at Huntington. That's another school where the physical space really wasn't meeting the needs of our students."
While she is running unopposed, Moore said her familiarity and connections with the school will serve voters well, as well as her experience as a parent in the district.
"I feel really connected with the parents in the district and what is happening in the schools," she said.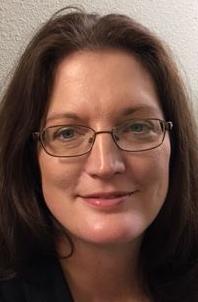 Position 2
In Grafton's voter guide statement, she said her focal point has been children's best interests, even with the challenge of "balancing safety while providing meaningful teaching and learning through changing guidelines."
If re-elected, Grafton said she wants to keep getting the community's voice before making decisions.
"As a parent of three children who attend Coweeman and KHS, I deeply care about our students' educational opportunities while advocating for and expressing the will of Kelso's parents and community members in reaching decisions and crafting board policies that directly impact students," she wrote.
She said her 24 years in healthcare management and prior experience with the Lower Columbia Mental Health Board, Lower Columbia CAP Board and the school board gives her a "unique perspective and approach."
"I pledge my continued dedication to Kelso's students, parents, and community members," Grafton wrote. "Thank you for allowing me to represent you."