Lower Columbia College announced Thursday it will offer a second bachelor's degree program designed to train workers for management positions.
The announcement came about two years after the college began its first bachelor's degree.
The new Bachelor of Applied Science in Organizational Leadership and Technical Management will help fill local and regional demand for management professionals in information technology, criminal justice, industrial trades, early childhood education and business management fields, according to a press release.
"LCC offering local bachelor degree options is a gamechanger for our community," said degree developer Michaela Jackson.
The college added its first bachelor's degree in 2019, a Bachelors of Applied Science in Teacher Education. The program's first cohort is set to graduate in June.
Educated workforce
About 16% of Cowlitz County residents have a bachelor degree or higher, compared to the state average of 37%, Jackson said.
"We're below half the state average because there hasn't been access to degrees for students place-bound and students that need to maintain work while going to school," she said. "Building an educated workforce in Cowlitz County is going to change our community for the better. … We're really excited to help our community reach their career goals."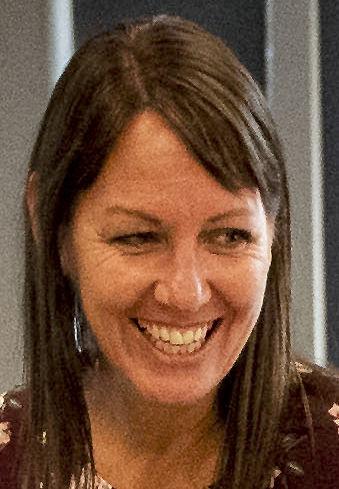 Cowlitz Economic Development Council President Ted Sprague said the program is a step toward making the area more competitive when bringing in new businesses.
"Any time we can expand educational opportunities for our citizens is a win," he said.
Teachers have had to learn just as much about virtual school as students the past few months, adding an unexpected curriculum section to Lower…
Management skills
The program is designed for working adults who have earned applied associate degrees looking to blend their experience with management skills, Jackson said.
The college in February 2019 formed a focus group of faculty and community members from trades including manufacturing, the ports and law enforcement to find out what was missing from the local workforce and what positions were difficult to fill, Jackson said.
Employers told LCC they often have to hire from outside the area to find people with the education required for a management position, Jackson said. Those people often don't stay for long and it's expensive for employers to continually fill open positions, she said.
"We heard loud and clear our community doesn't just need managers, they need leaders who have to be technical and know the trade," Jackson said. "What our employers were looking for was a degree that would train the current workforce, people with technical skills, give them education and leadership and management skills."
Offering bachelor's degrees in Longview will help keep graduates from moving away and allow businesses to recruit locally, said Economic Development Council Vice President Lindsey Cope.
"I think LCC's leadership in listening to the community and industries' needs for these types of programs shows their commitment to our local area," she said. "A lot of other places aren't as motivated to move as quickly as Lower Columbia College has been on a lot of these programs that are going to make a huge difference in our community."
Support local news coverage and the people who report it by subscribing to The Daily News.
Students in the program will gain the knowledge and skills needed to effectively lead and manage others in a wide variety of settings, the release states. The program includes behavioral and leadership theory, professional communications, project management, workplace and environmental safety, conflict resolution, theories of decision making, change management and ethics.
Diversity, equity and inclusion is included throughout the program, Jackson said.
"LCC really wants to train leaders who have cultural competence that are responsive and can lead and manage diverse workgroups," she said.
Applications for Lower Columbia College's teaching bachelor's degree are open again for full-time fall classes.
The new program will help fill positions expected to open up during a "silver tsunami" of about 30% of the workforce retiring in the next five years, Jackson said. Many of those positions now require degrees that current managers didn't have to get when they took the position, she said.
The college plans to admit 24 students into the new program starting in the fall. Applications are being accepted through June 30. Prospective students can learn more and apply online at lowercolumbia.edu/bas-oltm.