The Longview School District will keep a fully remote classroom option for elementary school students next year to accommodate families who want to stay remote, but whose children are too young for the district's virtual academy.
About 120 students at the elementary level expressed interested in staying remote next year, Superintendent Dan Zorn said at Monday night's board meeting. The Longview Virtual Academy is for students in sixth through 12th grades.
"We've set up one remote classroom in each grade level 1-5 that will be run very similarly to how we did things this year," Zorn said. "It's our curriculum, materials and lessons with a dedicated teacher who is working with those kids."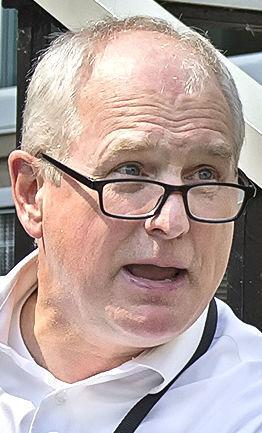 Teachers applied to teach in the remote classroom, he said.
Board Vice President Jennifer Leach said while she thinks it's "great that we're offering that, I'm surprised that there's still that level of interest" in being fully remote.
Zorn said some students, even young students, have been successful in the remote model and "there are still some families that are a little reticent" about returning to in-person school due to the pandemic.
Board President Don Wiitala said he thinks some families likely also found they "enjoy being involved in their child's education" in a remote setting.
Last year, Longview student Rayne Charles skipped a lot of classes, while Alannah Breen struggled to focus and Gideon Williams' anxiety caused…
Longview Virtual Academy and Discovery High School Principal Mike Kleiner said the pilot year of the virtual program went well and he's looking at some some changes going into next year.
Clerical help
Because online schools require a lot of reporting, the district will hire a paraeducator to help the two teachers with the clerical side of the academy, Kleiner said. The district also plans to buy some new software to help.
"The district is kicking in for some para support so the teachers can be focused on the kid work and other people can be focused on support work and we can do a better job of aligning our labor," he said.
Kleiner said the program also is seeing "some interesting choices we made starting to pay off."
For example, high school students are expected to carry six classes a semester, but "we realized that organizing six online classes is too much."
Instead, the Academy uses a quarter system, so students take three classes each quarter and can better manage the workload.
"Parents were initially very happy with that and remained happy with that," Kleiner said.
Students also have a weekly in-person check-in with their teachers. "I know they're online, but to come in and have a little person-to-person accountability with their teacher is making all the difference in the world," he said.
Usually, families "bounce into a program and then bounce out," Kleiner said, but Longview's Academy has an 83% retention rate, with 42 students continuing next year after four graduated from the program. Fifty-eight students are in the program, with more applications coming in.
Enrollment peaked at 80 students in December.
More students than ever are choosing to attend local virtual academies this year, as COVID-19 scrambled a normal start to the school year.
Physical expansion
Eventually, Kleiner said he'd like to expand the physical space for the Academy, which is housed at Discovery, to two classrooms, and add more electives. He said he wants to make sure enrollment numbers don't grow past what staff can handle.
Board member CJ Nickerson said he was concerned the district was capping enrollment due to staffing, because "if we're trying to meet the needs of all students, every student, and we have students who need that, then it seems to me that it should be on the district to provide the resources you need rather than capping the number of kids."
Kleiner said he spoke to administrators about staffing and the district is "committed to meeting that demand."
"I want to make sure that our enrollment numbers don't grow too big without keeping up with the staffing side," he said.
He also said while there is a high number of applications for the program, all prospective students are vetted to make sure they know what the Academy is and that it's a good fit for them.
Zorn said no child would be denied a seat, but the district wants to make sure "it truly is meeting their needs so they don't have a false sense of what the program provides."
Wiitala said he was "pleased we have this option for our kids" and likes they were coming in for in-person elements.