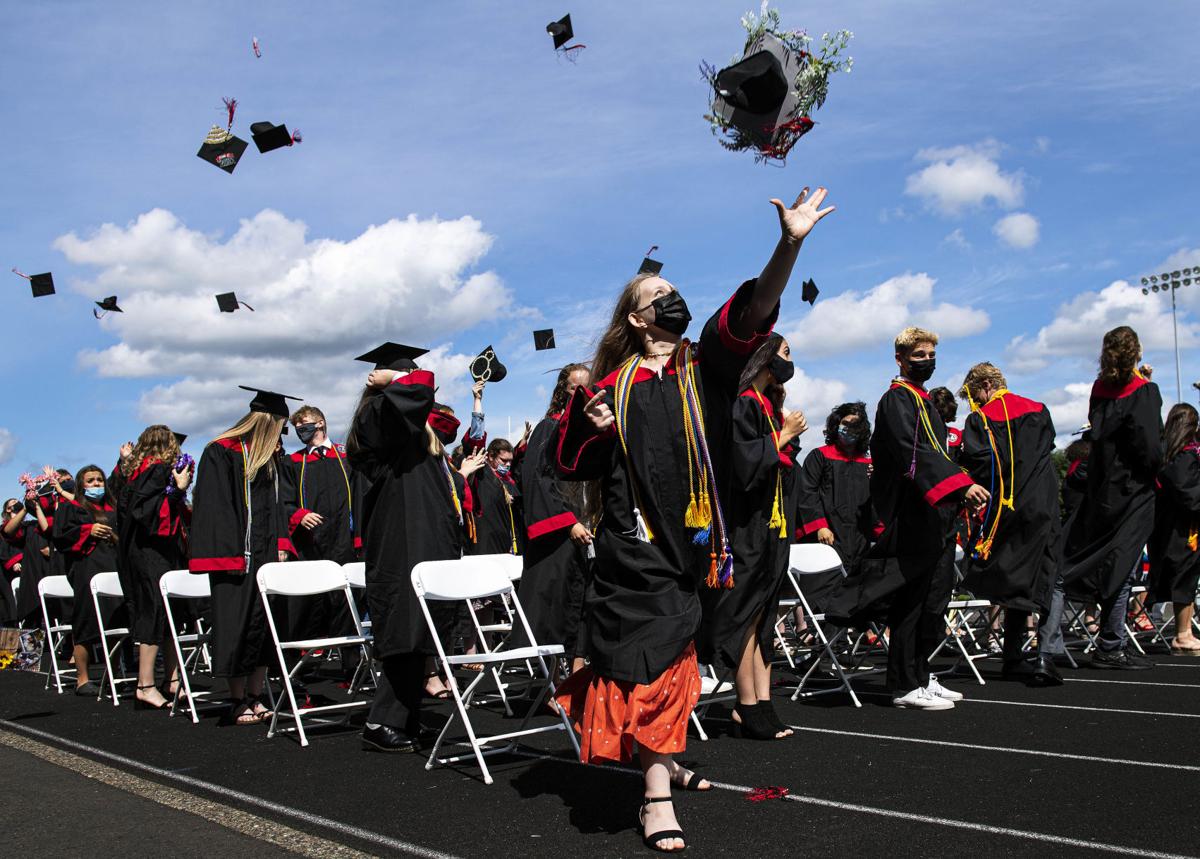 Hundreds of seniors turned tassels and tossed caps Saturday, becoming Mark Morris, R.A. Long and Kelso High School alumni in in-person ceremonies.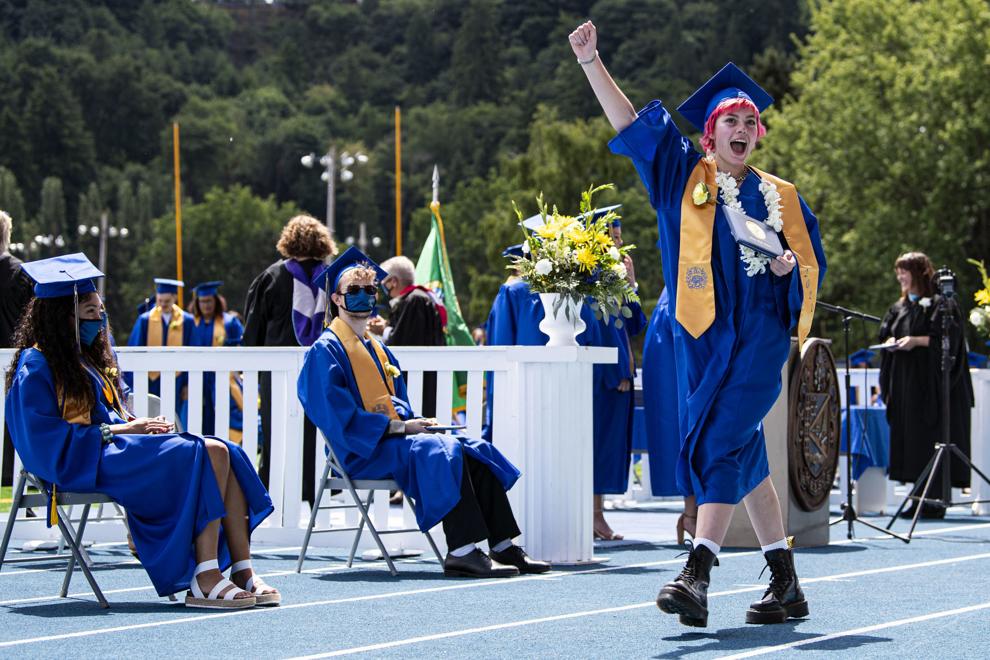 Mark Morris graduate Marlen Angulo said she didn't expect to get an in-person gradation, and it was "an amazing experience."
There was a sense of togetherness that came from a pandemic-touched senior year, Mark Morris student speaker Emma Johnson said. She had asked her classmates how they would describe the year, and added many of the answers into her speech.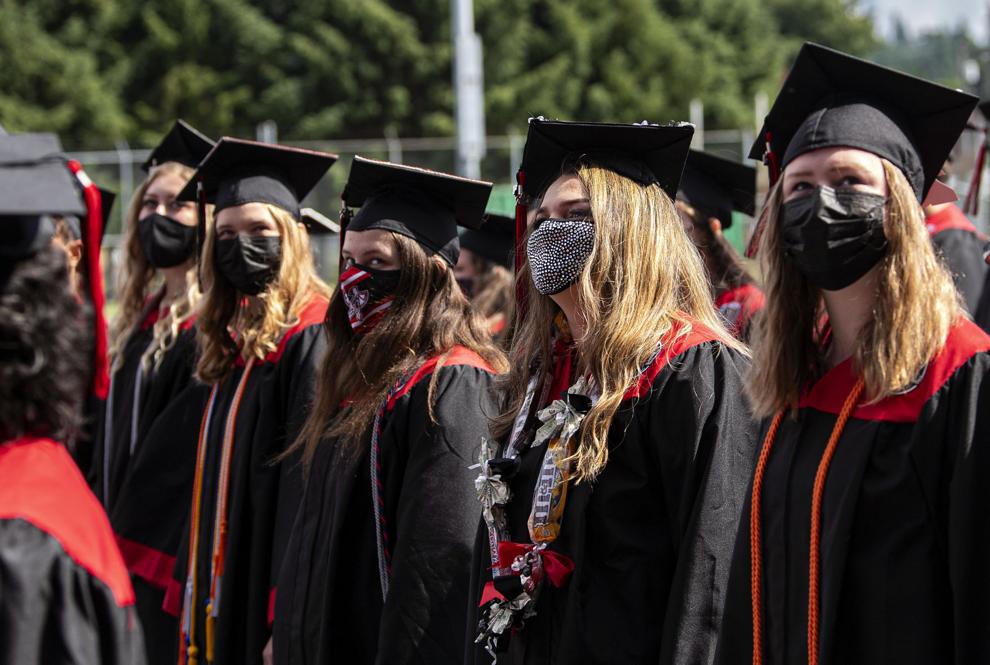 "A common theme in the answers was 'we,'" Johnson said. "We overcame so much together that I realized the importance of 'we.'"
Longview Superintendent Dan Zorn said in a "year like no other" he was proud of the graduates for the "character they displayed and the grit they showed."
"You earned the admiration and support of the Longview community," he said. "I look forward to seeing the positive impact you will have on society."
COVID-19 created a lot of challenges, Mark Morris Principal Brooks Cooper told the crowd, but "I carry a hope with me that we are all taking those challenges and using them to make us better."
"Take care of those around you and most importantly, take care of yourselves," Cooper said.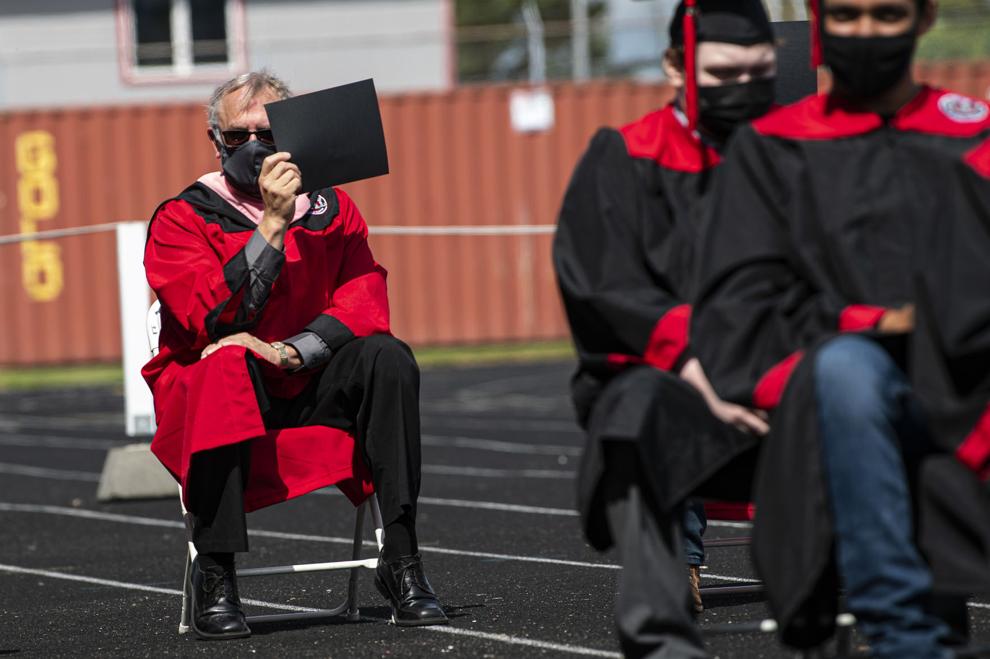 At the 113th Kelso High School commencement, which was split into two ceremonies to allow students more guests under the COVID-19 event attendance cap, Senior Class President Chico Huntington congratulated his peers on succeeding in the "short and unique year" brought on by the pandemic.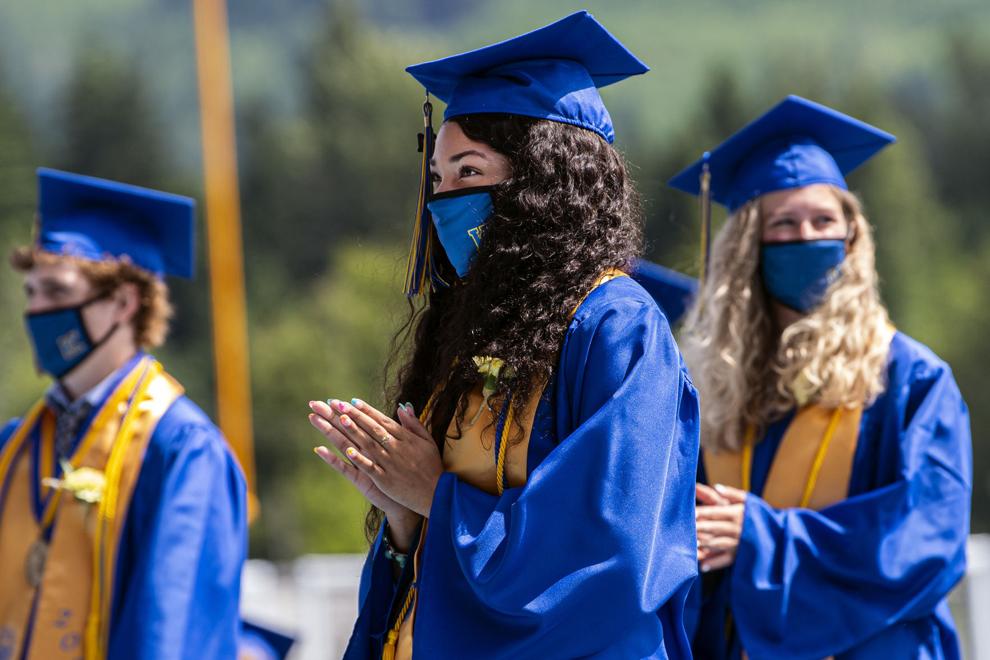 "We've come full circle, from sleeping in my ninth grade earth sciences class to sleeping through my Zoom classes first and second trimester," he told the full crowd of parents, family and friends at Schroeder Field.
He encouraged his peers to never give up and to "meet struggles head-on, with your head held high and your heart open."
Most Kelso speakers touched on how COVID-19 had upended their senior year, but also pointed to lessons of perseverance, adaptability and strength. KHS principal Christine McDaniel said she also wanted to make sure the class was not only defined by COVID-19, but by all the other accomplishments over the past four years and into the future.
"Do not settle for good enough, or happy enough, or okay in your own life," she told the graduates after recognizing students for academic achievement and many "firsts," like the district's first jet boat racing champion, first-generation high school graduates and first-generation college or trade school attendees.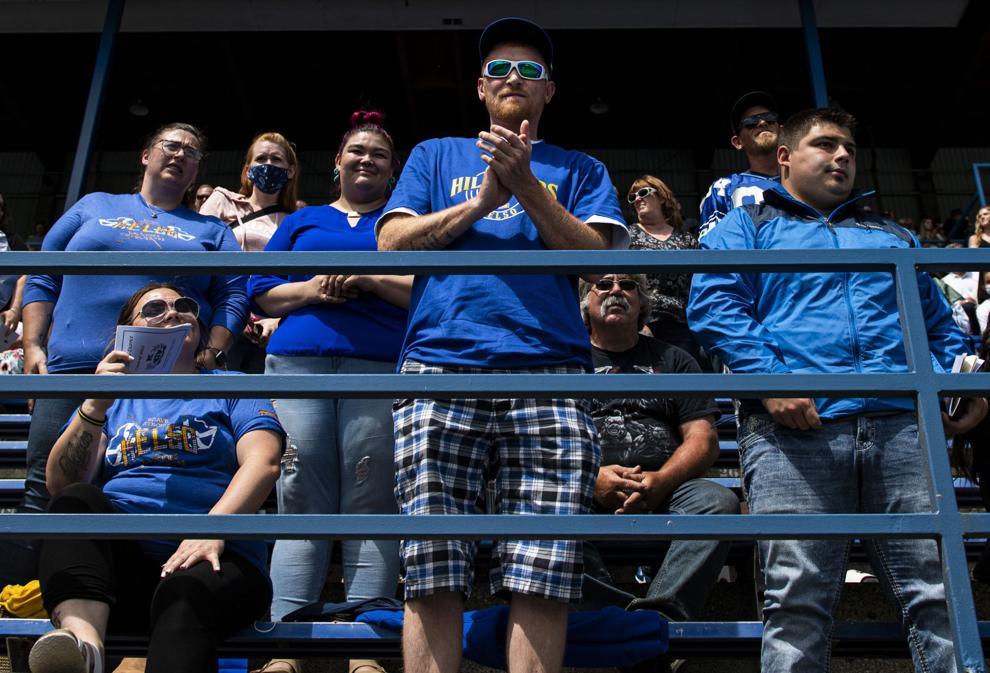 Superintendent Mary Beth Tack told the graduates that she "expects great things."