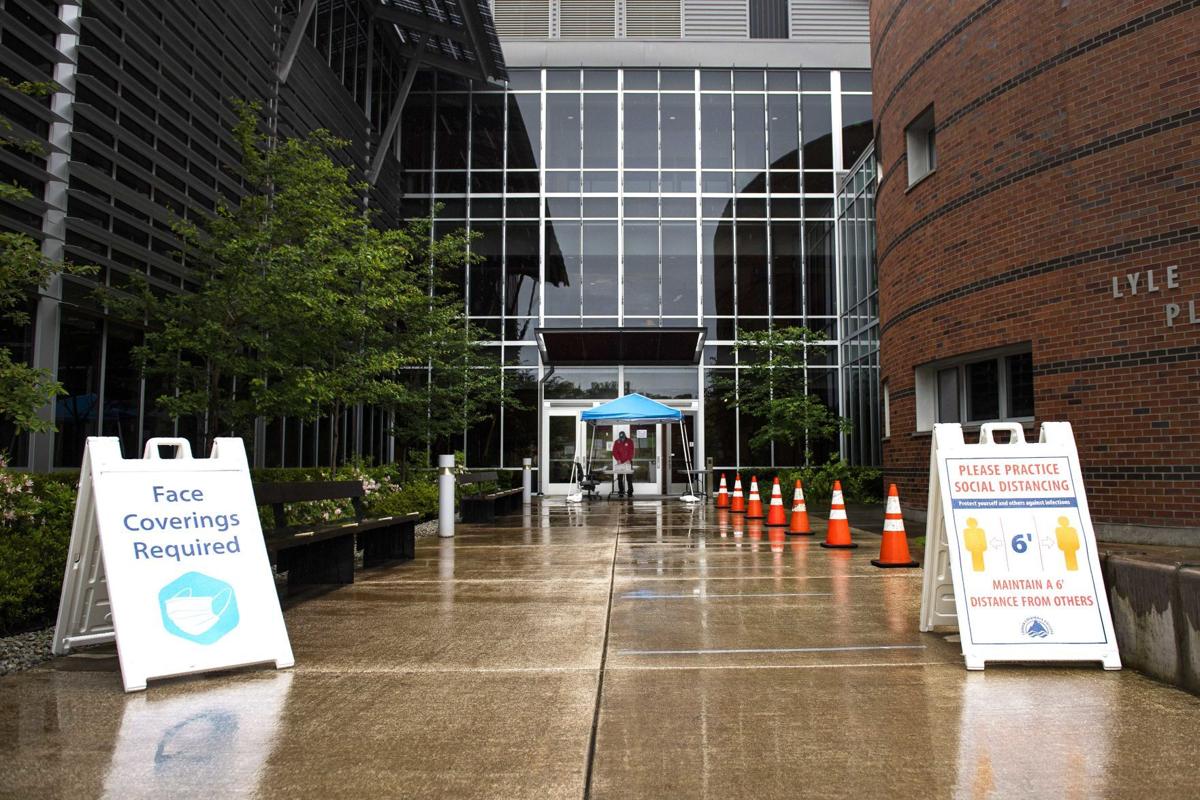 Lower Columbia College does not plans to require the COVID-19 vaccination for fall classes and is also eyeing a mid-July date to reopen more services.
While there are no plans to mandate a vaccine now, spokeswoman Wendy Hall said the school is "awaiting a final determination from the state regarding any requirements that may impact the entire community and technical college system."
Neither the state nor the Washington State Board for Community and Technical Colleges has announced a position on mandatory vaccines for college students yet, but Washington State University announced in late April it will require proof that students and staff are vaccinated against COVID-19.
If WSU students do not get a medical or religious exemption, they will not be eligible to register for in-person spring semester courses. Students enrolled in online-only programs are exempted from the vaccine requirement.
Seattle University and Pacific Lutheran University also mandated vaccines for students.
However, local K-12 schools will not require the vaccine either, at least this year, state school Superintendent Chris Reykdal said.
LCC also said it will reopen more services to students in mid-July, though specific services have not been announced. In May 2020, the college laid off 45 part-time employees to address pandemic budget problems, then cut an additional 13 full-time staff positions through layoffs and attrition and gave temporary layoff notices to an additional 12 classified staff. The layoffs, which included a mix of temporary and permanent reductions, were primarily of staff who worked in areas not operating due to the pandemic like the cafeteria, the college said.
Support local news coverage and the people who report it by subscribing to The Daily News.
President Chris Bailey said in a May 11 letter to the campus community that "although the COVID-19 pandemic lingers on, we are working hard on a plan to safely reopen as much of the campus as possible, as quickly as it is safe to do so."
Right now, LCC is offering access to services like its One-Stop help center, cashier and the 'Drop-In Wi-Fi Hot Spot' in the cafeteria from 10 a.m. to 2 p.m. weekdays.
On July 19, LCC will expand the number of services available and change the hours to 8 a.m. to 5 p.m. Monday through Thursday, because LCC is closed on Fridays in the summer.
Bailey said the opening date was chosen to allow a 14-day window following the Fourth of July to monitor increases in cases from the holiday.
"By fall quarter, we expect to be closer to 'normal' campus operations, following all necessary health and safety protocols," he said. "Many of our classes and services will continue to be offered either online or in hybrid form, to allow for maximum flexibility for our students and employees."