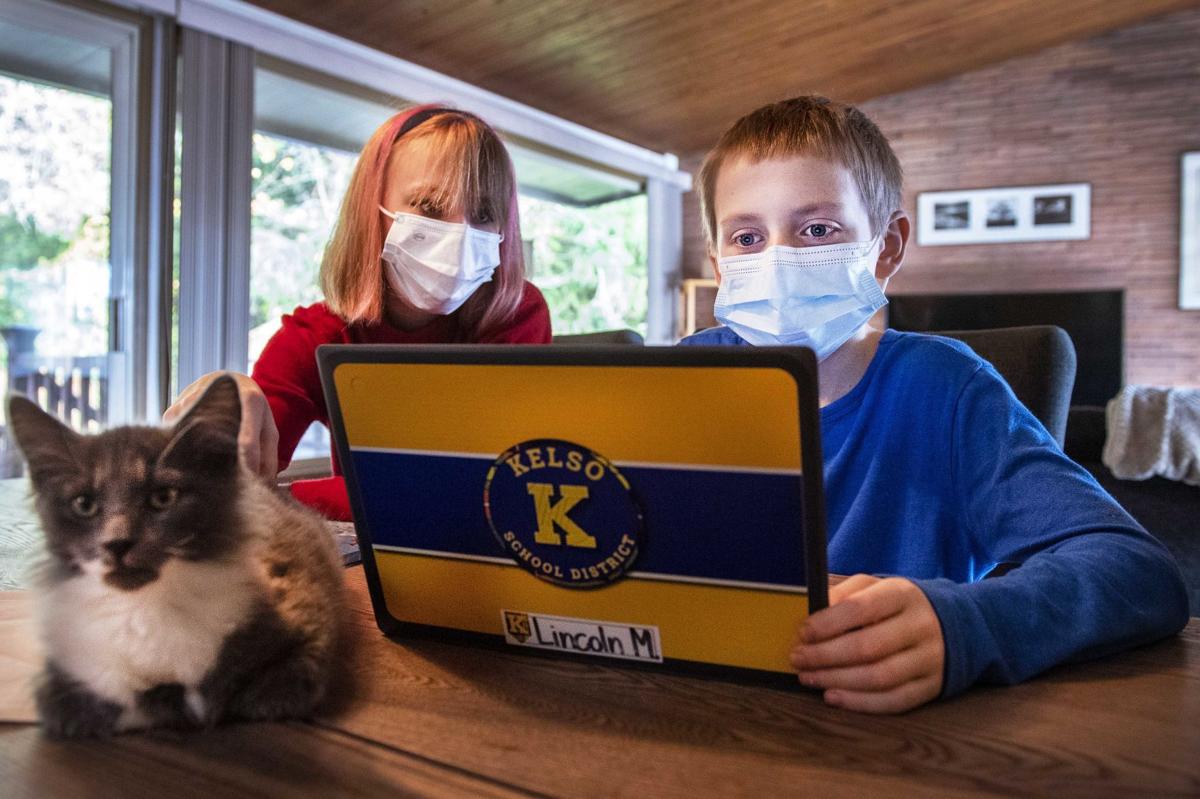 The Kelso Virtual Academy no longer is limited to just Kelso students after the state approved the district's application to be a multi-district online school.
Academy Principal Cindy Sholtys-Cromwell said after a lengthy application process, "we're just so excited to take the work that we've done at KVA this year and offer it to students across the state."
Before this school year, the academy had been offered to students in eighth through 12th grades for about 16 years. The school district expanded the program for kindergarten through 12th-grade students this year and saw enrollment jump from 29 students to over 1,000 at its peak.
The beautiful mystery that is the northern lights isn't so much of a mystery anymore.A group of physicists from the University of Iowa just re…
"It's an honor and a privilege to provide what we know will have a positive impact for students and families throughout Washington as they consider their educational options this fall," Kelso Superintendent Mary Beth Tack said in a press release. "Cindy and the great team of KVA staff have been recognized regionally, statewide and nationally for their demonstrated dedication to students and families, commitment to excellence and passion for alternative learning experiences."
Sholtys-Cromwell said as the district returned more grade levels to in-person learning, enrollment is now at about 450 students. She said while just a handful of out-of-town students have enrolled so far for next school year, the pandemic has "been so unpredictable that this year normal trends do not exist."
Hannah Timmons will graduate from Kelso School District in June and hasn't attended a class inside the high school building since her junior year.
For that reason, she doesn't have an estimate of how many students might enroll next year, but said the school has multiple plans in place for how it will respond to enrollment depending on the numbers. She also said there was no cap yet on the number of students the academy could handle, but "we've done it with 1,000 so we've got that dialed in."
"We're ready for it and we're excited," Sholtys-Cromwell said. "I work with a dream team, so let's go for it."
About 40 teachers participate in the Virtual Academy in classrooms throughout the district, down from about 60 teachers during the higher enrollment semesters. Next year, Academy teachers will move into the old Beacon Hill Elementary building after those students move to the new Lexington school, Sholtys-Cromwell said.
"It will be a huge celebration for everybody to be under the same roof," she said. "It's tough when you have people spread out."
While many virtual schools have a student to teacher ratio upward of 50:1, the Kelso program's ratio is 28:1, according to a district press release, so students get "more individualized attention." High school Academy students also are on a trimester schedule instead of semesters, which allows high school students to earn 7.5 credits per year instead of 6 credits.
Castle Rock freshman Brookelyn Alblinger is back in class now, but it's still not the high school experience she envisioned.
Sholtys-Cromwell said that flexibility allows students to take extra classes or graduate early.
"Students can accelerate their learning and rather than taking the bare minimum of credits when they finish they can actually graduate sooner, which is great for a large population of students looking to move out into the work force or to college or trade school sooner," she said.
The flexibility to do schoolwork outside of traditional school hours also helped keep some students in school, especially those who need to work to support their families, Sholtys-Cromwell said. The benefits are reflected in course completion rates for secondary students, she said.
"Online learning works for so many families," she said. "Not all, but it absolutely has worked. When we look at 6-12 course completion, which means you started a class, do you finish it with a passing grade? That's always a huge struggle in secondary education and our course completion rates are over 90%, which is a huge success."
Castle Rock will start a virtual high school academy next year, joining several area districts that have offered a permanent remote option reg…
Enrollment in the Kelso Virtual Academy for the 2021-22 school year is open through Aug. 27. The application packet is on the district's website.
While Kelso students in the Virtual Academy still can participate in district sports and extracurricular activities, Sholtys-Cromwell said students enrolling from other towns will work with their nearest brick-and-mortar school to get those same opportunities.
"Students have been so successful and we know that KVA can help students, so to be able to offer that hope for graduation across the state to all students, that's what we're really excited about," she said.