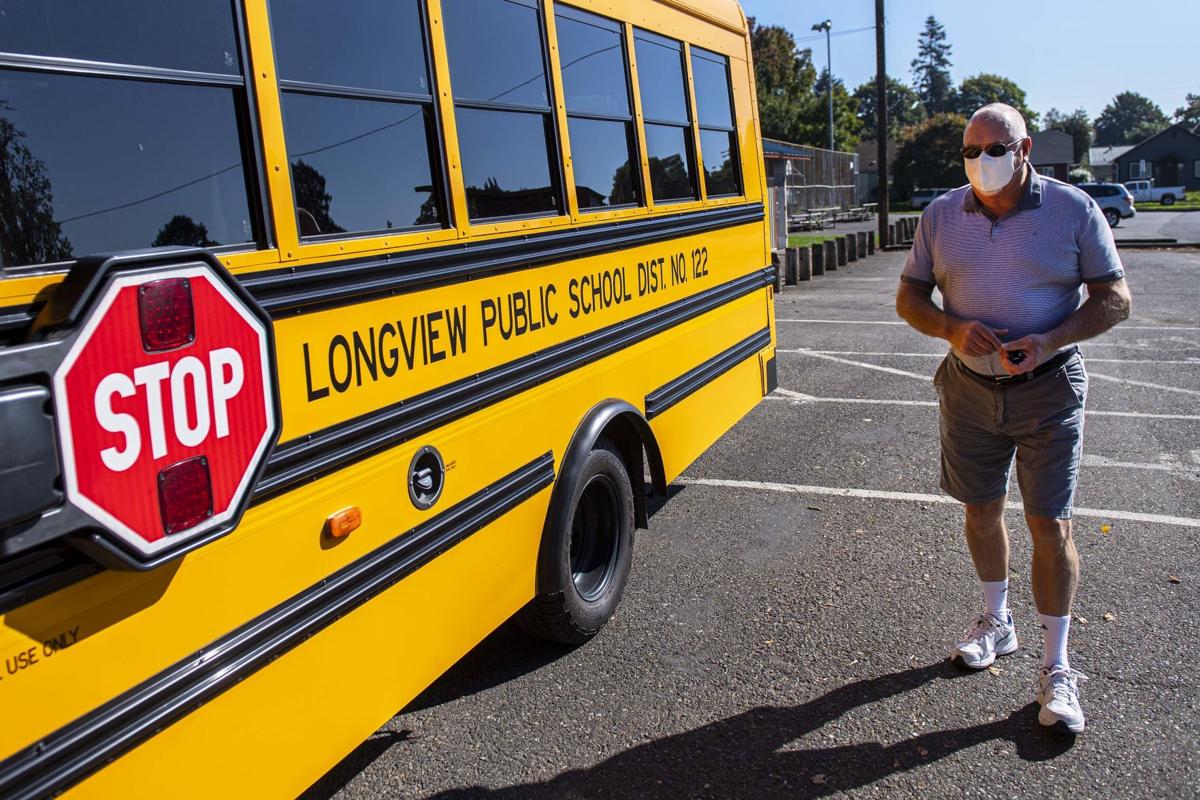 With this year's legislative session wrapped up, education bills to waive graduation requirements and require counselors to spend 80% of their time with students passed, but bills to extend the school year and lower the percentage of voter approval to pass a bond failed to make it to the governor's desk.
Longview School District Superintendent Dan Zorn said the district advocated for several bills this session, some which passed and some which did not.
For example, SB 5030 passed, which requires school counselors to spend 80% of their time on student services instead of administrative tasks or other duties. Zorn said that should help staff and students get the support they need.
SB 5128, which addresses the effects of COVID-19 on school transportation funding, also passed. Zorn and other area superintendents advocated for the bill. He said it will help relieve pressure on that area of the district's budget.
The district, which has struggled to pass a bond, also advocated for SB 5386 to allow school bonds to pass with 55% approval instead of 60%. The bill died.
"That's an area we will continue to look at advocating for," Zorn said.
Here is a brief rundown of which bills have been signed into law, which bills have passed both the house and the senate and are waiting on Gov. Jay Inslee's desk, and which bills died.
New laws
HB 1121 allows the State Board of Education to continue to issue emergency graduation requirement waivers to students in public and private schools due to a local, state or national emergency. The bill also requires school districts to maintain records of waiver usage and the SBE to provide waiver data on the graduating classes of 2020 and 2021 to the Legislature. No added cost.
HB 1131 allows emergency waivers of instructional hours and days at private schools. No added cost.
HB 1208 changes the learning assistance program to require school districts expend funds to identify and address the learning gaps from the COVID-19 pandemic and gives schools more flexibility in how to use the funds. It will cost Office of Superintendent of Public Instruction an estimated $275,000 from 2021 to 2023.
Passed, but waiting on governor's signature
SB 5030 requires school counselors to spend 80% of their time on student services, instead of administrative tasks or other duties like recess supervision or testing. Schools will need to have a written plan for a comprehensive school counseling program by the beginning of the 2022-23 school year. It will add an estimated $275,000 per year to OSPI's operating budget.
SB 5044 adds equity, diversity, inclusion and anti-racism to existing cultural competency standards and training for school board directors and all staff. It will cost OSPI an estimated $30,000 in staff work from 2021-2023.
HB 1295 changes how public education is given to youth in institutional education facilities, requiring students in the facilities get the same help in on-time grade level progression and graduation as students experiencing homelessness and students in foster care. It will cost OSPI; the Department of Children, Youth and Their Families; and the state Office of Financial Management an estimated combined $1.5 million in 2021-2023.
SB 5321 expands access to the College Bound Scholarship by eliminating the requirement that students sign a pledge to be eligible for the scholarship, creating a way to "auto-enroll" eligible students. The College Bound Scholarship was established in 2007 to give guaranteed four-year tuition to students from low-income families. The increased access is not estimated to change until about 2026, when it would add about $1 million to the cost.
SB 5128 addresses the effects of COVID-19 on school transportation funding. Typically, schools get funds based on the number of students riding buses, but the pandemic disrupted that count. The bill provides an alternative student transportation allocation formula for emergencies and allows districts to apply for additional funding and use older data to calculate ridership. The added cost depends on how much funding districts need.
SB 5194 requires community and technical colleges to have a diversity, equity and inclusion strategic plan that establishes a faculty diversity program. There is no state capital budget cost, but each school would have planning costs.
Support local news coverage and the people who report it by subscribing to The Daily News.
Died
SB 5070 would have required schools to provide free menstrual products.
SB 5161 would have required districts to incorporate curricula about the history, culture and government of the nearest federally recognized Indian tribe or tribes into social studies lessons.
SB 5334 would have required districts to use a standardized template when providing information about levies. Sponsored by John Braun.
SB 5374 would have required students to study political systems and the negative effects of communism. Sponsored by Jeff Wilson.
SB 5386 would have amended the Constitution to allow school bonds to pass with 55% approval instead of 60%.
SB 5147 would have created a pilot program of "year-round" school through the 2025-2026 school year to offset pandemic learning loss.
SB 5265 would have created a "bridge year pilot program" to allow students in the graduating classes of 2021 and 2022 an additional year to take courses at the student's high school or an institution of higher education.