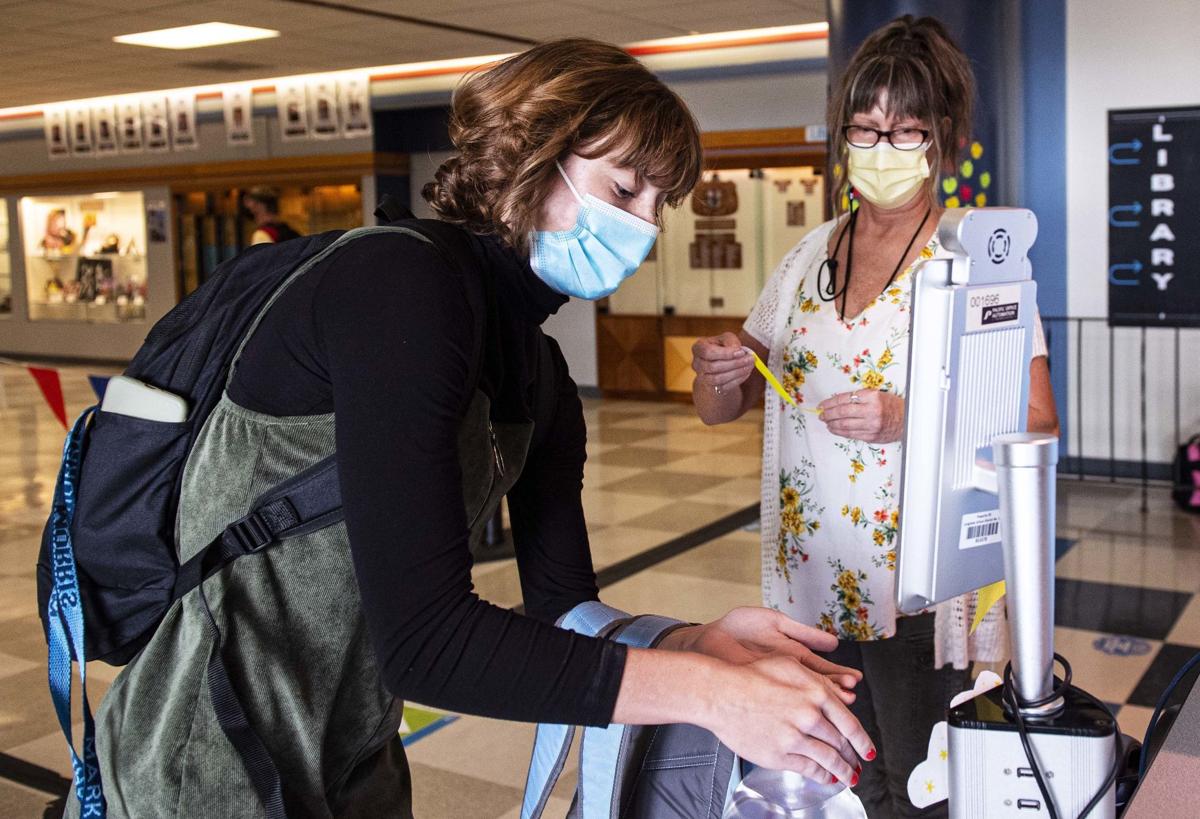 Changes in COVID-19 guidance for the fall school year are starting to surface, as the Centers for Disease Control and Prevention and the Washington State Department of Health released updates Friday.
The CDC's updated guidance said vaccinated teachers and students don't need to wear masks inside school buildings, but upholds suggestions for three feet of physical distancing. The Washington State Department of Health made only minor revisions to rules and kept masking requirements for all, but said "a more comprehensive update in consideration of CDC recommendations will be completed later this summer."
American Federation of Teachers President Randi Weingarten said in a statement Friday the CDC guidance was "grounded in both science and common sense."
"The guidance confirms two truths: that students learn better in the classroom, and that vaccines remain our best bet to stop the spread of this virus and get our kids and educators fully back to those classrooms," Weingarten said.
The CDC guidance sets "a floor, not a ceiling" for local schools, Weingarten said.
"It builds on the evidence we have about COVID transmission and reminds us that we must remain committed to other mitigation strategies so every school building is safe and welcoming for all, including those who are still too young to be vaccinated and those who cannot be," Weingarten said in the statement.
While the teachers union is concerned about COVID-19 variants and the "evolving science around COVID transmission in young people," Weingarten said the "ultimate goal remains to get students, teachers and staff back in school buildings full time" safely.
"Right now, the best way we know how to do that is to encourage as many people as possible to get vaccinated," Weingarten said.
While the CDC updated guidance for vaccinated school staff and students, it acknowledged that "many schools serve children under the age of 12 who are not eligible for vaccination at this time."
"Therefore, this guidance emphasizes implementing layered prevention strategies," like masking, distancing, testing and cleaning.
The CDC guidance also stresses the "importance of in-person learning," which the state also emphasized. The CDC guidance is meant to supplement, not replace, federal, state and local regulations with which schools must comply.
"Schools where not everyone is fully vaccinated should implement physical distancing to the extent possible within their structures (in addition to masking and other prevention strategies), but should not exclude students from in-person learning to keep a minimum distance requirement," the guidance says.
In addition, no one at schools would need to wear masks at recess or in most other outdoor situations under the new CDC guidance. And while cohorts of students is still touted as a good way to reduce spread of the virus, the CDC discouraged separating vaccinated and unvaccinated kids, as that could stigmatize a group.
The CDC recommends that unvaccinated people wear masks if they are in a crowd for an extended period of time, like in the stands at a football game. The CDC also is not advising schools to require shots for teachers and vaccine-eligible kids, nor did it have guidance on how teachers can know which students are vaccinated or how parents will know which teachers are immunized.
The Washington Department of Health released updated guidance Friday as well, but said they were "technical revisions" made to align the school guidance to changes in state mask orders.
"Specifically, this update clarifies that face coverings/masks are not required outdoors," the update said, though masks are still required for everyone indoors, regardless of vaccination status.
The Department of Health guidance also reemphasized that schools must continue to plan to provide full time in-person education for all interested students next year, with mandatory face coverings, ventilation, cleaning and disinfecting and plans to respond to cases of COVID-19.
As the state announced in the spring, while physical distancing is recommended and schools must have a plan that factors in at least three feet of physical distancing in classrooms and six feet elsewhere, "physical distancing recommendations should not prevent a school from offering full-time, in-person learning to all students."