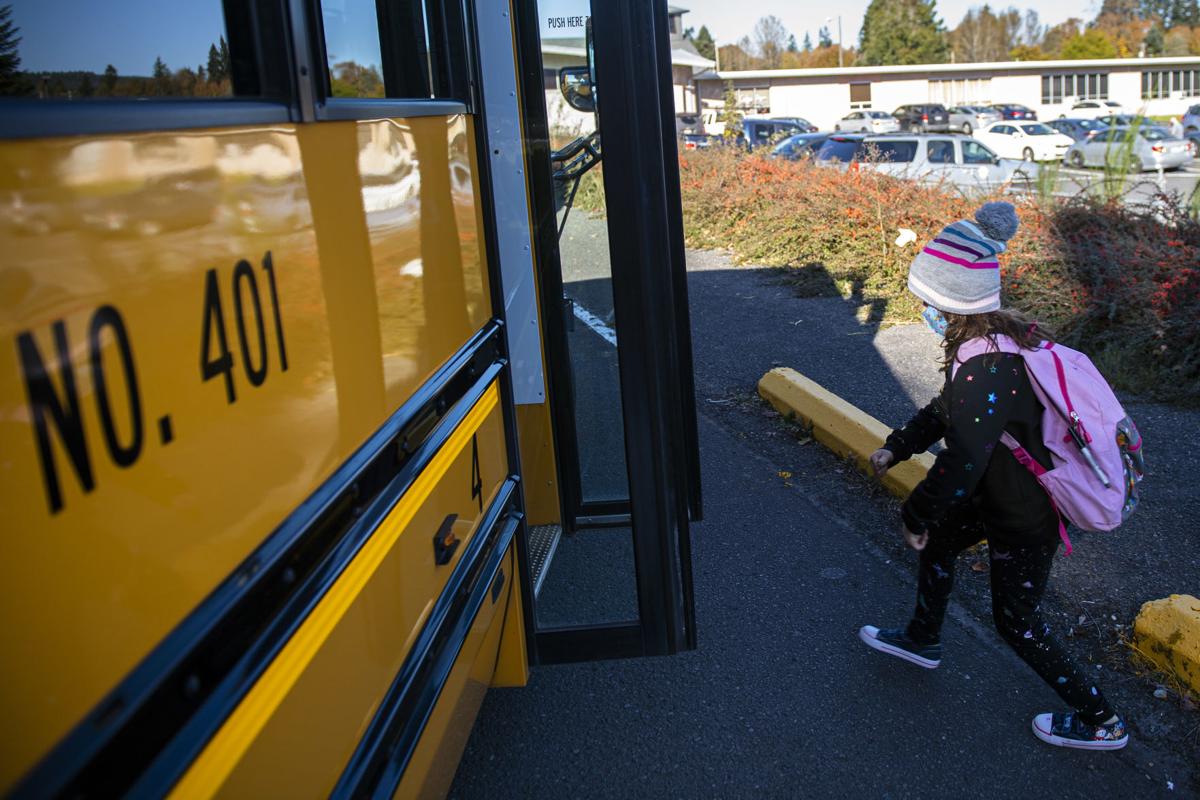 CASTLE ROCK — Facebook allegations that a Castle Rock high school teacher made inappropriate comments about students who chose not to get vaccinated against COVID-19 are unfounded and inaccurate, school officials said Tuesday.
Superintendent Ryan Greene said the district did a thorough investigation, speaking with students, parents and teachers. The district also took additional steps such as having the assistant principal sit in on the accused teacher's classes for several days to address student concerns and work with teachers on the best way to enforce the mask mandate.
"The wording on the original Facebook post was not accurate," Greene said. "We're working with staff on how to talk about divisive things. We are still investigating, but I am confident we're moving in the right direction. Contractually we cannot go into discipline, but I hope there's a trust factor built in. We want what's best for our kids also."
Greene said the allegations made on Facebook last week quickly took off, amassing nearly a thousand comments and prompting calls to the school district that took days to handle. Some calls came from outside the community and even outside the state, he said, from as far away as Michigan and Illinois.
While Greene said he's always happy for parents to reach out and "loves how passionate they are about their kids," he "would stress that if you have a concern about the school district, call us. Talk to somebody. Don't rely on Facebook as your only source of information."
"Somebody makes an allegation on Facebook and it spreads. Even if the allegation may not be true, that person doesn't go back online and say, 'oh that wasn't the whole story,' " Greene said. "It lives in that ether and we have to deal with it as it comes."
During the investigation, Greene said there were multiple different accounts of what the teacher may have said, but none matched the wording in the accusations.
"We can talk to 10 kids in the same classroom and they have different versions of what happened," Greene said, but "those pretty harsh criticisms on Facebook were unfounded. They were things that nobody, student or teacher, said happened."
Greene said teachers and staff have been instructed to carry out the mandate from the state about mask wearing and teacher vaccination, both to be in compliance with state law and to make sure schools stay open amid rising COIVD-19 cases in the county.
"We really want to keep our schools open," he said, adding that "masking is important for us to keep our schools as safe and healthy as possible. We do have to remind kids to properly wear their masks, and some of the criticism from parents is that we're taking too much time talking about that."
While teacher opinion may differ on the mask mandate, Greene said "fortunately or unfortunately, our job is to mandate the mask mandate."