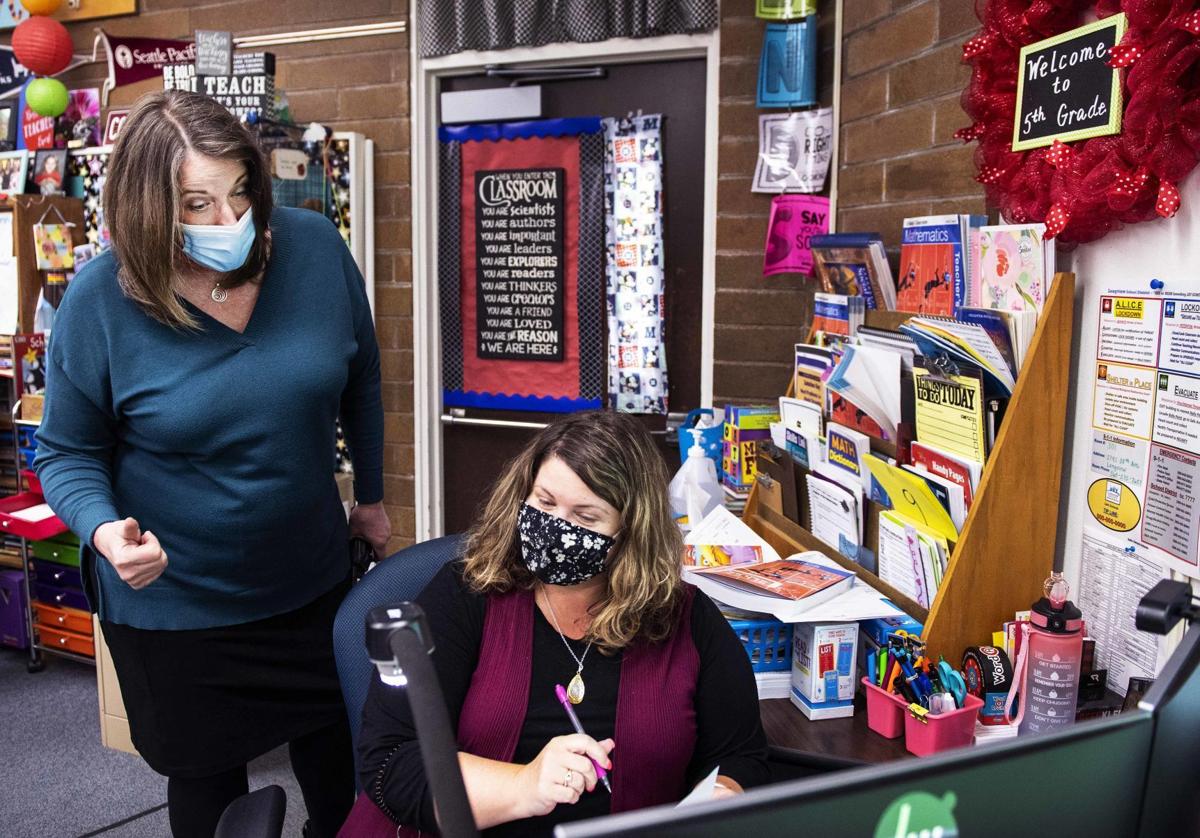 At the end of the school year, three principals who have dedicated a collective century to the Longview School District will retire, but none of them plan to fully leave the teaching world behind.
Kessler principal Noma Hudson, Mint Valley principal Jean Merritt and Robert Gray principal Lori Larson plan to travel, garden, kayak and finish off long to-do lists in the coming years. They also plan to substitute teach, volunteer and spend time with their "teacher families" built through decades in the district.
District Superintendent Dan Zorn said the district owes the trio a lot of thanks and gratitude.
"I am just so appreciative of their years of service," Zorn said. "Their commitment to the kids of Longview Public Schools is amazing."
100 years
Hudson was a substitute teacher in Longview and Kelso in spring of 1983 before accepting an English teaching job at Mark Morris in 1984. For 22 1/2 years, she taught Romeo and Juliet and other classics to freshmen, as well as some world history and served as volleyball and basketball coach, yearbook advisor and union president.
After the CDC said students could sit three feet apart instead of six in the classroom, districts have been working to fit students back into classrooms for five-day, in-person learning. Grades K-5 in Longview will return full time on Monday. The return of older students has been postponed until transmission in the area declines. 
She then served as principal in a handful of district schools before coming to Kessler, where she's been for five years.
"I tell people I've done the Triple Crown because I attended Kelso High School, taught at Mark Morris and was principal at R.A. Long," she said.
Larson has taught every elementary grade in schools throughout the district, but started at Robert Gray as a first-grade teacher 38 years ago. She said capping her long career in the same school is a fun way to end it.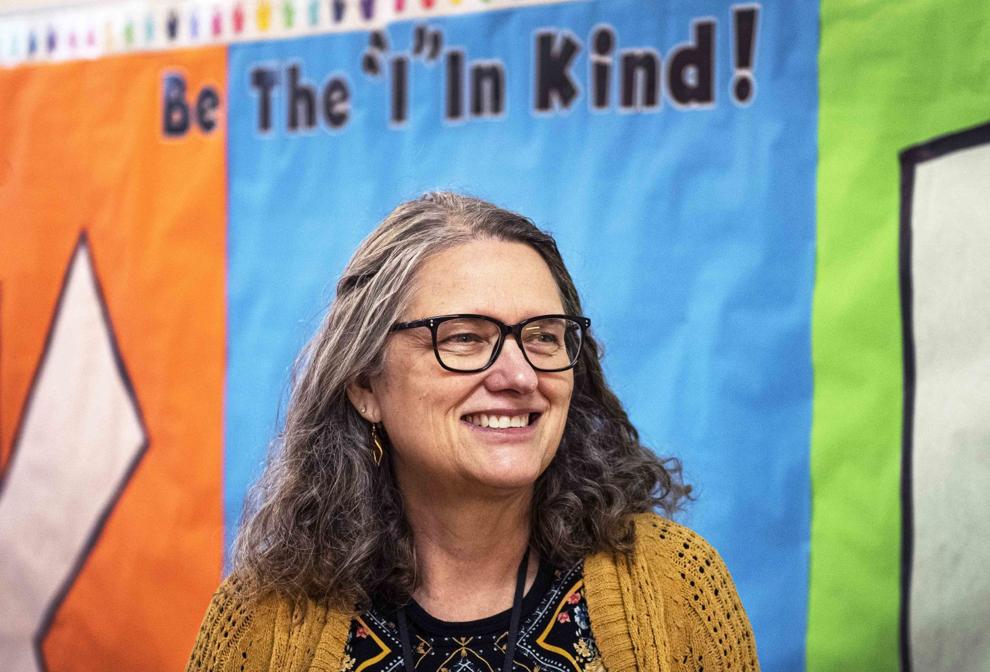 Merritt has taught in the district for about 20 years, and taught fifth grade at Kessler for a decade before becoming Mint Valley principal. She started out in 1976 at Wenatchee School District before leaving the public system to homeschool her children for about 18 years.
"I've been teaching all those years," she said. "I don't get credit for all of them in the retirement system, but that was a privilege of a lifetime to get that hands-on teaching with my own kids."
Support local news coverage and the people who report it by subscribing to The Daily News.
'I always knew'
All three said teaching always was high on their career lists.
"I've always been a really curious person and I loved learning, loved reading," Merritt said. She chose between a career as a nurse or teacher when it came time to register for chemistry class at Seattle Pacific, but said it was the right call.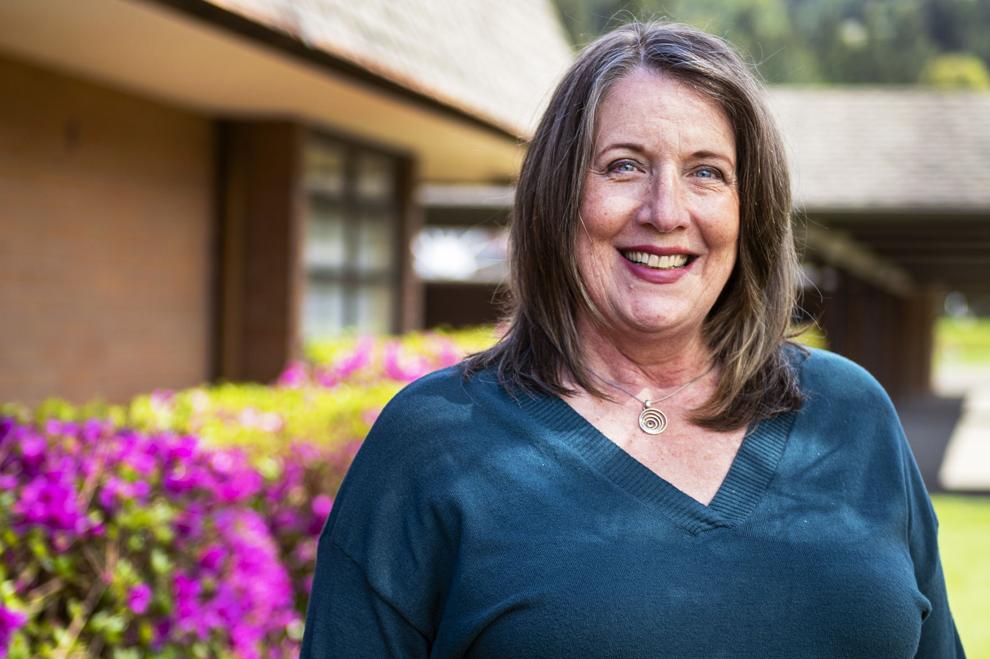 Hudson grew up across the street from Wallace Elementary in Kelso and enviously watched her older brother go to school.
"I wanted to go school so badly," she said. "I always played teacher. My friends or dolls were the students and when I got into elementary school, I lived across the street so I would help teachers after school and help the librarian. I always knew."
She loved watching freshman mature into graduates, but said when she became an elementary school administrator she loved the impact her work had on shaping young students' habits. Hudson has championed conscious discipline in the district by handling students' behaviors in ways that take into account emotional health and focusing on solving the root of the behavior.
Longview School Board members danced while balancing a pencil with a partner Monday night, taking a "brain break" as part of a conscious disci…
Larson grew up in Rainier, started teaching swimming and "knew that teaching was the right thing for me."
"There was always a new challenge I was trying to figure out," she said. "It just captivated my thinking" and "teachers always felt like my people."
Changing field
All three women have watched as chalkboards and projectors became smartboards and Chromebooks, "but kids are still kids," Merritt said. "You just love that spark in their eyes when they finally get something."
Merritt said she likes how many options students have to learn their own way now, but said with both parents now typically employed full-time, there's less parent interaction in the classroom than when she started.
A big change Hudson has seen is a move toward standard-based learning, in which a student who proves they know the subject and can do the work is given more weight than turning in all their homework.
"That's particularly helpful for students, because I've also seen an increase in students who are homeless or students of trauma," Hudson said. "They don't necessarily have a nice quiet place at home to do homework or even a home, so we're trying to level that playing field."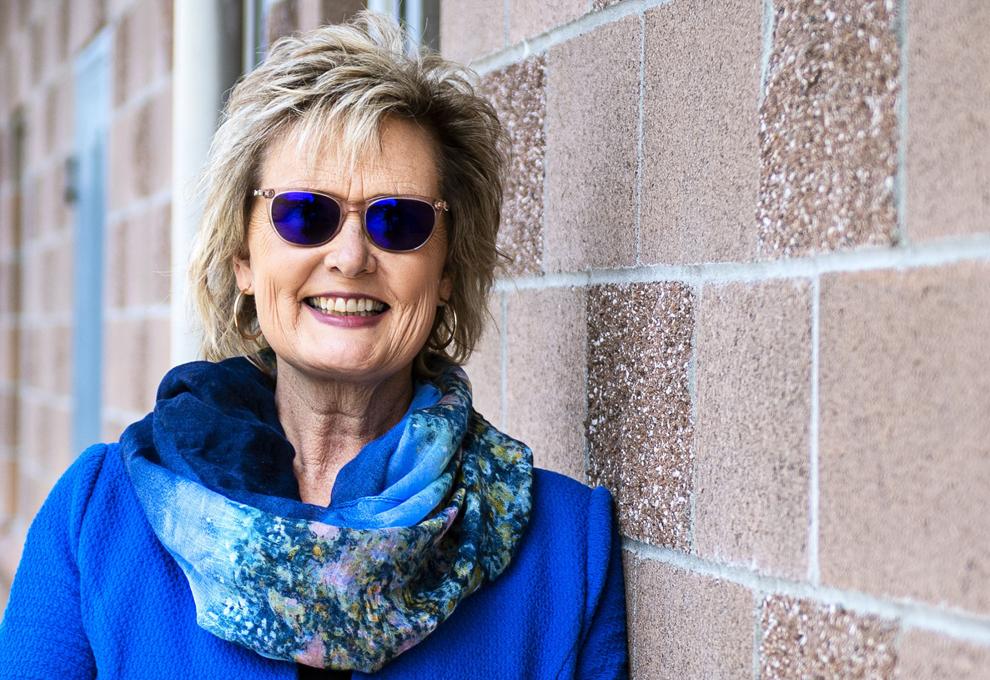 While all said they think the emphasis on national federal testing standards can make teaching less flexible, they acknowledged the need to know where students stand academically. Larson said teaching is more complex now, and changes much faster.
"It used to be that we would leave in the summer and come back and everything was the same: the reading program, the math program," she said. "You could kind of pick up and go on, but the pace of improvements and the pace of change has gotten much more rapid so that's been a wonderful thing to embrace."
The pandemic in particular has pushed the pace of innovation, and Larson said the silver lining is that it will help teachers re-examine teaching and "embrace some new practices."
Laurie Ackerman's Mint Valley kindergarteners were "amazing" their first week back in the classroom, keeping their masks on, using their own p…
Busy retirements
Hudson plans to stay connected with the close school family of teachers and administrators that she's built and visit all the national parks in the Southwest, finish building a pole barn and perhaps go back to teaching and mentoring at a local university.
"I have friends who work in offices in a big building and they see people's names on their yogurt in the fridge and that's about it, and I never wanted that," she said, outlining plans to volunteer and continue to see her coworkers.
Larson is an avid kayaker, and said she has two other kayaks that "have Noma and Jean's names on them."
She also plans to garden, bike, hike and take time with her family and friends, because "school can be really all encompassing, where it takes all the effort of the week because it's an important profession."
As for Merritt, she "won't stop just because I'm retiring." She plans to see her grandkids more, volunteer, travel, garden and do her list of house projects that's "a mile long."
But mostly, after decades of lessons plans, she's ready to spent her days doing "whatever I please."