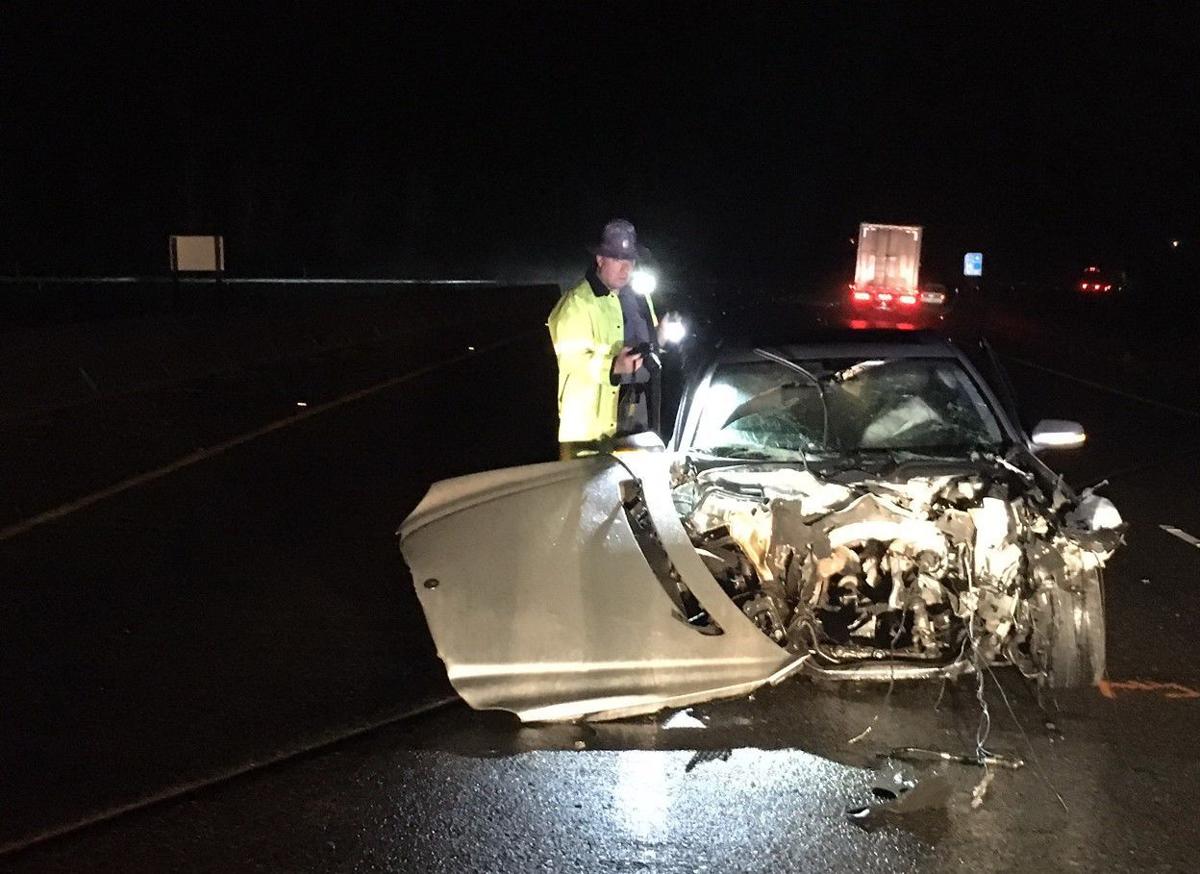 Editor's note: This story has been updated with more information. 
Search and Rescue crews found a body believed to be linked to a Monday morning collision on Interstate 5 that likely ejected the driver into the Coweeman River. 
Washington State Patrol investigators had not yet confirmed the body's identity Thursday morning. It was located in the river Wednesday night, said spokesman Will Finn.
The investigation into the crash is ongoing, and the agency expects to release additional details late Thursday afternoon, Finn said. 
Troopers have been looking for the driver of a vehicle involved in a collision just before 1 a.m. Monday on the I-5 bridge over the Coweeman River. A southbound vehicle smashed into a guardrail on the bridge, bounced off the guardrail and the concrete barrier and came to a rest blocking the center lane. Evidence showed the driver was ejected during the collision, Finn said. 
A witness immediately went to the vehicle and found no driver.
Rescue teams were deployed multiple times after the crash to search the Coweeman River and its banks. Cowlitz County sheriff's deputies used a night vision drone and a boat to search the river. Cowlitz 2 Fire & Rescue used a heat-seeking device to try to locate any victims.
"We didn't give up. We didn't walk away. We were out looking every day," Finn said. 
The identity and city of residence of the driver have not been released pending notification of the family.
This story will be updated. 
Get local news delivered to your inbox!
Subscribe to our Daily Headlines newsletter.