While the three Democrats vying to unseat incumbent Rep. Jaime Herrera Beutler have plenty to agree on, differences among them are beginning to crystallize.
The distinctions were on display as David McDevitt, Dorothy Gasque and Carolyn Long met Wednesday at Lower Columbia College for a third "challengers forum" hosted by Indivisible, a left-leaning grassroots organization.
McDevitt, a Vancouver businessman and lawyer, is making his second run against Herrera Beutler, a Clark County Republican now in her fourth term representing Southwest Washington's 3rd Congressional District.
Gasque, an Iraq war veteran and first-time congressional candidate, gained prominence in 2016 as a national delegate for the Bernie Sanders presidential campaign.
Long, a political science professor at Washington State University Vancouver, is also running for Congress for the first time.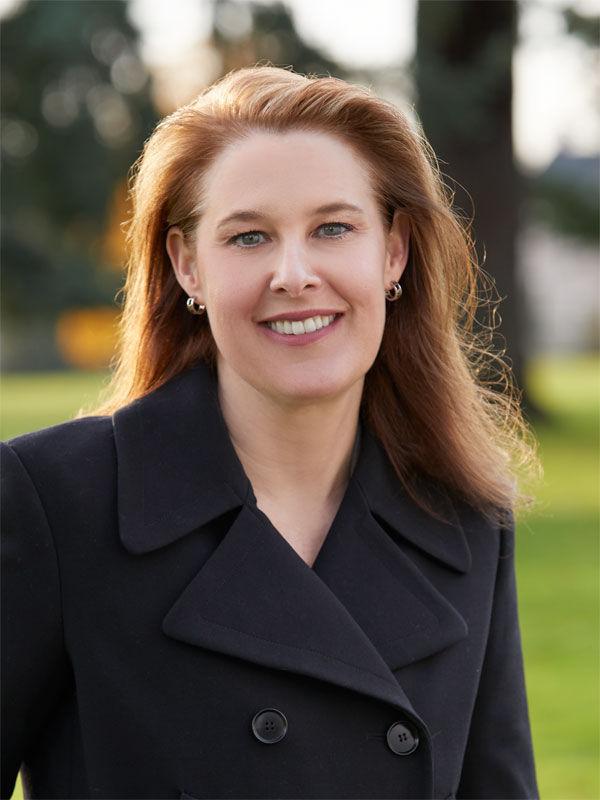 The field was narrowed to three candidates this week with the exit of Peter Harrison, a Vancouver businessman and scientist who threw his support to Long.
Throughout the evening, the candidates expressed support for a big infrastructure plan, stronger environmental protections and higher taxes on the nation's top earners.
But perhaps one of the most pointed questions of the night came about one-third of the way through the nearly two-hour forum.
"I see a lot of overlap between the three of you," said Dave Grumbois, a 50-year-old commercial real estate investor from Longview. "It seems like we're all on the same side here. So my question is this: Regarding jobs, taxes and the economy, what distinguishes each of you to be the person ... to take out Jaime Herrera Beutler?"
The question drew a loud round of applause from a standing-room-only audience packed in the 140-seat Laufman Lecture Hall. It also encapsulated what many Democrats will be thinking when voting for Washington's top-two primary begins on July 20.
One of the main areas where daylight exists among the three challengers is on health care — a top issue for many voters, according to exit polling conducted after a recent slate of off-year and special elections.
Gasque, who gets her own treatment through the Veterans Administration, said she favors a "Medicare for all" approach to the country's health care woes.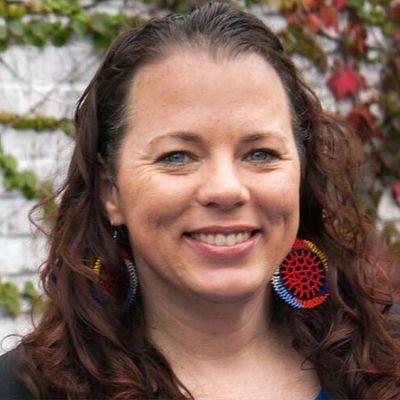 The plan would scrap the nation's employer-based health care model and guarantee coverage for all U.S. citizens through Medicare, the popular entitlement program that now serves seniors aged 65 and older. Hospitals and health care providers would remain private under the proposal.
Gasque noted that the United States already pays about $1,600 more per person in annual medical costs compared to Canada, which has a single-payer system.
In contrast, McDevitt said he supports a mandatory payroll deduction similar to the Federal Insurance Contributions Act that limits health insurance premiums to what consumers can afford.
Long, a self-styled pragmatist, said she would focus on shoring up the existing Affordable Care Act before setting her sights on a complete health care overhaul.
She singled out the bipartisan bill co-sponsored by U.S. Sens. Patty Murray (D-Wash.) and Lamar Alexander (R-Tenn.) as a good place to start. The legislation would restore federal subsidies to insurers for low-income patients and allow states to relax regulations on some health care plans.
"I think here's where you're going to see a difference between the candidates in terms of governing approach," she said. "Right now, I'm looking at what I can do as a newly elected member of the U.S. House of Representatives."
After a 17-second silence for the Parkland shooting victims, a question about whether semiautomatic rifles should be banned elicited another range of responses. (The shooter used an AR-15 rifle to murder 17 students at Marjory Stone Douglas High School in Parkland, Fla. on February 14.)
McDevitt, a U.S. Army veteran, said Congress should ban "assault weapons" and institute a buyback program. He also said gun owners should be required to register their firearms and carry liability insurance in the same way the government requires drivers to buy car insurance.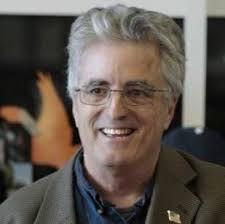 "I think we need to have registration for each weapon that's owned, and I think we need to have insurance for those," he said.
Gasque, who deployed to Iraq in an otherwise all-male combat unit, said Congress also needs to look at restricting muzzle velocity, rate of fire and the number of rounds in magazines.
"I guess one of the things I bring to this is an understanding of what a military-grade weapon is actually capable of doing," she said.
Long said she finds an assault weapons ban problematic because there's already an estimated 8 to 12 million AR-15s in circulation.
"Buybacks are great, but getting people to actually give up their guns is quite difficult," she said.
Long said pushing for a federal assault weapons ban could interfere with momentum building for national background checks, and she noted that the majority of gun deaths come from handguns.
The political science professor returned to her pragmatic campaign theme in an interview following the event.
"The main difference difference that I spoke about is the approach to governing," she told The Daily News. "Having a practical, commonsense approach to what can get done in this polarized time when the Senate and the presidency are controlled by Republicans."
When asked to distinguish himself from his competitors, McDevitt first noted the size of his campaign warchest.
"I've got a sh—load more money," he told The Daily News. "Cash on hand."
Federal Election Commission filings indicated the Vancouver businessman had loaned his campaign $300,000 at the end of 2017, and he said Wednesday that he's given himself another $100,000 since then. McDevitt also noted that he's already held 46 town halls throughout Southwest Washington, and said he plans to host 80 by the time primary voting begins.
McDevitt added that he doesn't believe the Affordable Care Act — which was written with help from insurers and the pharmaceutical industry — can be adequately fixed.
Gasque, meanwhile, noted that she's already won endorsements from Brand New Congress and Justice Democrats, two left-leaning grassroots organizations that support candidates who refuse to accept corporate money. Although she's trailing trailing McDevitt and Long in fundraising, Gasque said she doesn't need the same amount of money because she already has "an army of volunteers" who previously worked on the Sanders campaign.
"I'm the only one who's really taking a huge stance on corporate interest money," she said in an interview. "That's really been a big pull in this district."
"I think we need to have registration for each weapon that's owned, and I think we need to have insurance for those." David McDevitt

"Buybacks are great, but getting people to actually give up their guns is quite difficult." Carolyn Long

"One of the things I bring to this is an understanding of what a military-grade weapon is actually capable of doing." Dorothy Gasque