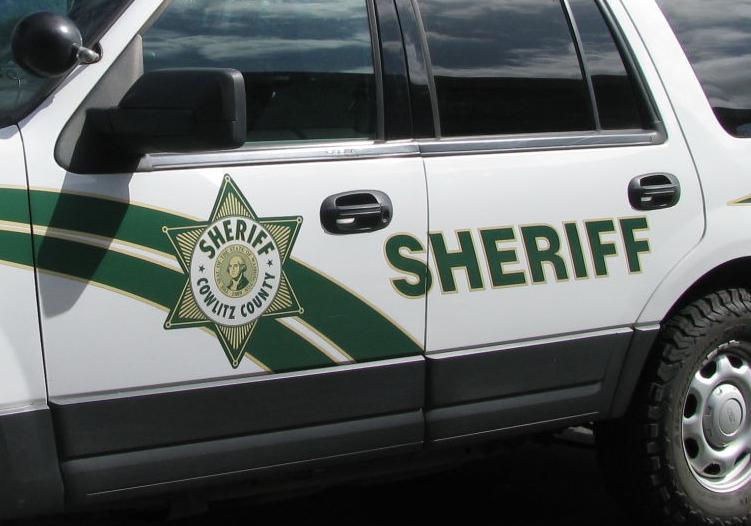 Cowlitz County sheriff's deputies arrested a gun-carrying Kelso man Saturday who allegedly crashed his motorcycle, harassed other motorists and made a threatening statement to deputies.
At about 12:45 p.m., a deputy investigated a reported motorcycle crash from Weyerhaeuser Co. security officials at the end of Rose Valley Road, Sheriff Brad Thurman said Monday.
As the deputy was investigating the wrecked motorcycle, 911 dispatchers started receiving reports of a disorderly man who was making his way down the road. Callers reported seeing a man with a silver revolver in his waistband and blood covering his back who was throwing trash cans into the roadway and acting like he was going to jump in front of approaching vehicles.
He was yelling and screaming while walking down the middle of the roadway, a 911 caller said. Another caller said the man yelled at him as he drove by and asked him to stop and exit the vehicle so that he could "get some."
A responding deputy set up in the 4200 block of Rose Valley Road to stop the man, later identified as 44-year-old Adam Christopher Davison. The deputy was aided by the other deputy who was on his way back from investigating the motorcycle wreck.
Deputies told Davison to stop and show his hands as he approached, but he continued toward them while shouting, Thurman said. Once he was about 25 yards away, a deputy fired a beanbag gun four times, striking Davison in the arm and torso.
Davison then leapt over a guardrail and went into the woods. At one point, he asked the deputies if "this is the point where I start shooting," Thurman said.
However, he eventually surrendered to deputies and threw the gun away. Deputies arrested him on suspicion of felony harassment (due to his comments about shooting) and obstructing a public servant.
Get local news delivered to your inbox!
Subscribe to our Daily Headlines newsletter.