Editor's note: As we promised on Wednesday, below are mini-profiles of the Democratic candidates running for Southwest Washington's 3rd Congressional District.
The race for Southwest Washington's congressional seat features four Democrats who share many policy positions, but they also differ in important ways. Incumbent Jaime Herrera Beutler faces challenges from two Republicans and four Democrats in the Aug. 7 "top-two" primary. Here is a brief outline on where the Democrats stand on five major issues.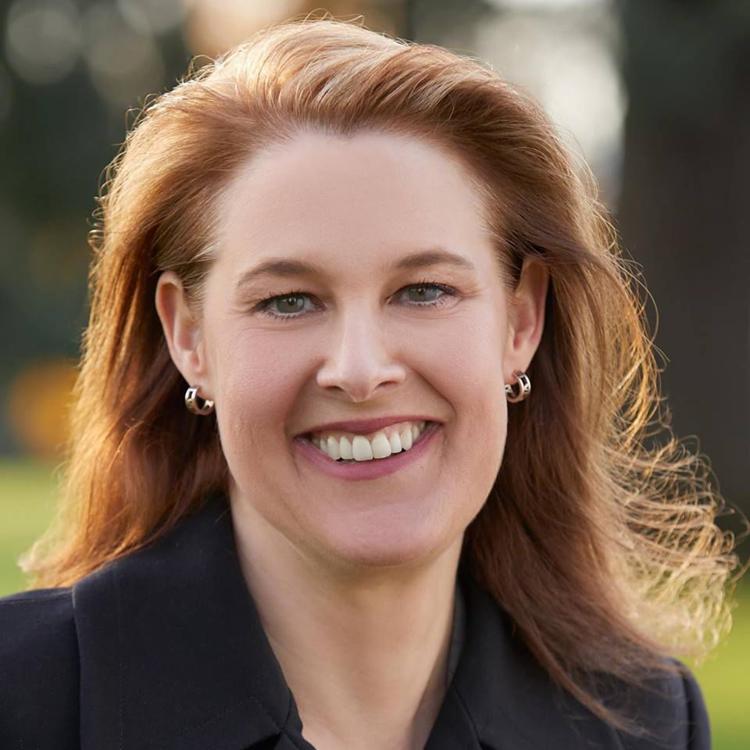 City of residence: Vancouver
Education: Ph.D in Political Science from Rutgers University in New Jersey; Bachelor of Arts in Political Science from University of Oregon
Employment: Political science professor at Washington State University Vancouver
Personal (marital status, children): Married with one daughter
Civic and political experience: Recipient of Washington State University's President's Award for Leadership and Engagement and the Excellence in Institutional Service Award; named inaugural Distinguished Professorship in Civic Education and Public Civility; taught in Slovenia at the University of Ljubljana as a Fulbright Scholar
Policy positions
Long opposed the Republican-passed tax cut, saying it disproportionately advantages the nation's tops earners and corporations.
"The lion's share of the benefits go to people who are already doing well in this economy while leaving those who are struggling behind or with a modest cut," she said. "Trickle-down economics has never worked."
Long said she believes Congress needs to revisit the law to make its individual tax cuts permanent and roll back cuts for the wealthy to address a rising federal deficit.
Long, who favors increased investments in clean energy, said she supports bipartisan groups such as the Congressional Climate Solutions Caucus. In order to join, members must partner with a colleague from the opposite party. The caucus currently has 84 members.
"It shows that we can think about climate in a bipartisan fashion," she said.
Long is the only Democrat in the race who supports shoring up the Affordable Care Act before pursuing a bolder approach such as "Medicare for All," or single-payer.
"We all want to end up to a place where everyone has coverage that's affordable, but we really have to stop the bleeding first before we pursue more radical reforms on health care," she said.
To compete with private insurers, Long said she also supports adding a public option that would allow citizens to purchase the same health care coverage as members of Congress.
Long said Congress should initially focus its immigration efforts on areas where bipartisan compromise can be found. She specifically supports passing a stand-alone Dream Act to protect immigrants who were brought to the country illegally as children. Long also supports efforts to reform the nation's visa program to cut down on the number of individuals who enter the country legally but overstay their visas.
"I would want to start where there's wide agreement and then pursue broader comprehensive immigration reform," she said.
She opposes a wall along the U.S.-Mexico border.
Long said she opposes the tariffs President Donald Trump's administration has imposed on the nation's allies, and she believes Congress should reassume the control it has traditionally had over international trade.
"The power over tariffs needs to be returned to Congress and not be subject to the whim of one individual," she said.
She also opposes the $12 billion aid package Trump proposed this week to compensate farmers hit by retaliatory tariffs.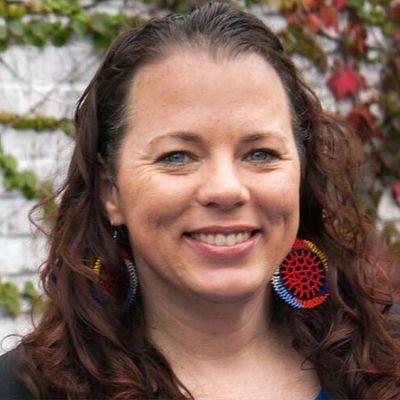 City of residence: Vancouver
Education: Bachelor of Science in Mathematics from Portland State University
Employment: Eight-year veteran of U.S. Army, grassroots organizer
Personal (marital status, children): Married with one son
Civic and political experience: Vice chair of the Washington State Democrats Veterans and Military Families Caucus; National Democratic Delegate in 2016; Precinct Committee Officer for Clark County Democratic Party; political organizer; worked with Vancouver-based nonprofit CHAP
Policy positions
"Cutting taxes at the top has never worked to help people at the bottom," Gasque said. Gasque supports adding more tax brackets with increasingly higher tax rates to discourage the accumulation of massive wealth.
The goal is to give incentives to wealthy individuals and corporations to avoid the highest tax brackets by reinvesting in the economy, she said.
"That's how progressive taxes work to deal with income inequality," she said.
Gasque said she would push for an energy plan that moves the nation "as quickly as possible" away from fossil fuels.
She specifically cited a bill by U.S Rep. Tulsi Gabbard, D-Hawaii, that seeks to replace fossil-fueled electric generation with 100 percent clean energy by 2035 and eliminate tax breaks for the fossil fuel industry.
She also supports spending more to research on carbon capture technologies.
Gasque said she supports a single-payer health care approach because it represents a simple, cost-effective way to achieve universal coverage.
She also argued the Affordable Care Act's complexity has made it easy for Republicans to sabotage. "They can just take little pieces of it out and then the system doesn't function anymore," she said.
"I would like to see comprehensive immigration reform that helps create a pathway to citizenship that's affordable," Gasque said. "We have some major systemic immigration issues that we have to fix."
Gasque said she also supports restructuring the Immigration and Customs Enforcement agency. She opposes a wall along the U.S.-Mexico border.
Gasque said she wants Congress to adopt trade policies that raise labor and environmental standards.
"All of the trade proposals have been written from the perspective of multinational corporations," she said. "We should ensure that we're raising standards across the board and help other countries develop sustainably."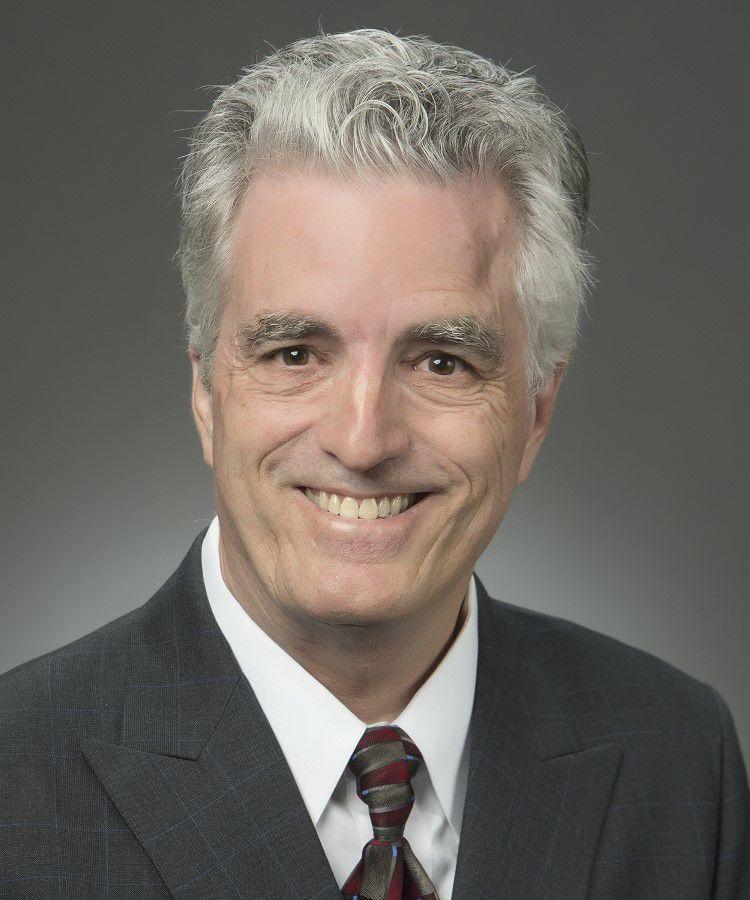 City of residence: Vancouver
Education: Masters in Business from San Francisco State and a law degree from John F. Kennedy University in Pleasant Hill, California
Employment: Telecommunications industry for 15 years, private attorney for five years
Personal (marital status, children): Life partner, no children
Civic and political experience: Current Clean Water Commission volunteer in Clark County; Democratic PCO in Clark County; spent two years as a member and chair on a civil grand jury. Reported to superior court judge in Alemeda County, Calif.
Policy positions
"I believe that as a nation we need to tax the upper incomes much more than we do," McDevitt said in an interview Thursday.
McDevitt specifically proposed taxing individual income above $3.7 million at a 70 percent rate, noting the U.S. economy grew the fastest when the nation's top earners were taxed at rates exceeding 50 percent.
"We need to incentivize people to invest in alternative energy creation," McDevitt said. He supports eliminating federal subsidies for the fossil fuel industry. McDevitt said he also opposes the Millennium Bulk Terminals coal project in Longview and Northwest Innovation Works' methanol plant in Kalama for environmental reasons.
McDevitt said he supports adopting a single-payer health care system that achieves universal coverage.
"Our current system is a bunch of vertical silos, and what I'd like to see is a horizontal system that covers everyone," he said. "If wealthy and upper-middle class people want to have a premium policy, they can buy that from an insurance company."
McDevitt supports comprehensive immigration reform with a pathway to citizenship for illegal immigrants who can demonstrate they have been living in the country for a significant length of time.
"We also need to do a much better job of enforcing our current law with respect to people coming to the United States on legal visas and then merely overstaying them," he said. He opposes a wall along the U.S.-Mexico border.
McDevitt said he also opposes privatized immigrant detention centers.
"Ultimately, these tariffs policies, which I oppose, will cause significant price increases for all Americans at a time when most Americans can't really afford that," McDevitt said.
Vancouver Democrat Martin Hash did not respond to multiple requests for comment.