Editor's note: KayLee (Taylor) McKay was featured in The Daily News in January 2010. This article catches up to McKay nine years after former TDN sports editor Rick Alvord wrote about her in a story called "One girl's Destiny."
At just 25, KayLee McKay has quite the list of achievements.
She graduated from Clatskanie High School as a state track champion, all-state basketball player and honors student. She earned two bachelor's degrees. And now she has her masters in business administration with an emphasis in accounting. About a month ago, she started a full-time job as the Cowlitz County budget analyst and grants specialist.
And she's done all that while raising the daughter she had at age 15.
"Obviously it wasn't my plan to have a daughter at 15, but once she was born ... she was a piece of me," McKay said. "My games weren't the same if she wasn't there."
McKay attended Clatskanie High School from 2007 to 2011, and during her sophomore year she became pregnant with her daughter Destiny.
"I was shocked," said McKay's mother, Kim Taylor, 46. "I did cry. ... She was only 14."
Taylor, now 46, said her daughter's pregnancy was further along than they were told. And Destiny arrived about a month before her due date. So the family had little time to prepare for a baby — or sort out how McKay's could still pursue higher education and play college ball.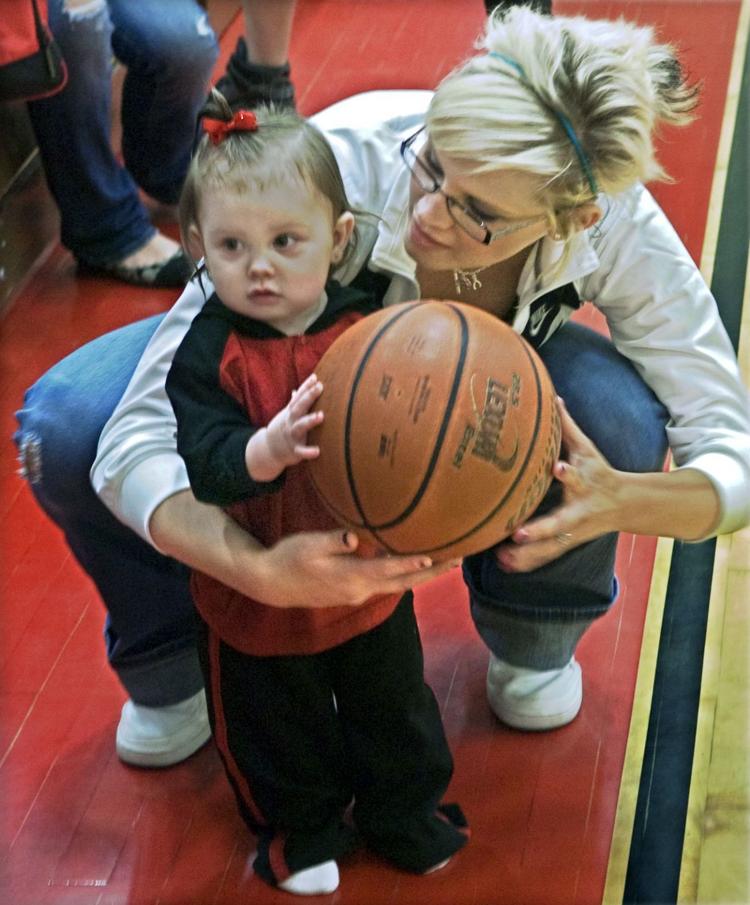 Half of teen mothers end up dropping out of high school, and only about one in 10 go on to earn a college degree, according to the Center for Disease Control and Healthline Magazine. The children of teen parents also face challenges, as they are more likely to drop out of school, end up in jail, face unemployment and become teen parents themselves.
McKay said she was determined not to be one of the numbers.
"That never even crossed my mind, dropping out of school or living on welfare. I'd never settle for that," she said.
In her senior year, McKay signed to play basketball at Pacific Warner University in Portland. That was after she turned down a full-ride track scholarship for Stanford, she said.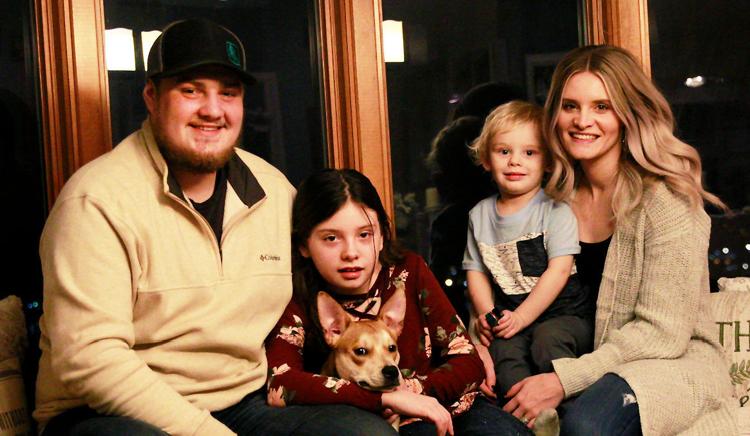 "Taking (Destiny) with me was not going to be an option where we could live on our own. And I couldn't leave her behind either," McKay said. "My parents were more than willing to keep her so I could go pursue places like that, but I couldn't do it."
Pacific Warner had a daycare on campus, and the coach there knew McKay and Destiny were a "package deal," McKay said.
Her teammates would babysit the toddler while McKay was in class.
And even after McKay's athletic career was cut short due to a spinal condition, she continued to train with — and raise Destiny alongside — her team.
The journey to earn a degree and build a happy life for herself and daughter wasn't without its hiccups, though.
"I knew she could do it, and I'm very proud of her that she did it," Taylor said. "But it was a struggle because everyone was talking trash about her at the school."
Of all the the challenges, McKay said that was the hardest to overcome. The cruel words and actions of her peers and teachers stung, she said.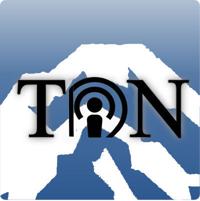 Other students called her a "slut," and one teacher told her she was a terrible mother for focusing on school instead of her child, she said. Once, a group of girls even went as far as scratching out the faces on the photograph of McKay and Destiny in the 2010 Daily News article about them that was hanging in the school, McKay said.
"There is plenty of teens out there having sex, and a few of us just happen to get caught," McKay said. "From there it's our responsibility, no one else. So for you to be mean or petty or disgusting toward them ... (it's) not going to change the situation that's happening."
Her supportive parents and strong academic background pulled her through the challenges, and after lots of hard work, she set her family and herself on a successful trajectory, she said.
"I'm not glorifying (teen pregnancy) by any means. It was not easy," McKay said. "But if there are a select few of us that make it out … be proud."
McKay recognizes that she's 'one of the lucky ones' who defied the odds. She said she she doubts her story would have the same end without the strong support her parents gave her.
Her mom advised the McKay through all of Destiny's growing pains — including in the midnight hours after McKay's basketball games. Taylor even "stood proud" when she corrected strangers who thought Destiny, now 10, was her daughter, not her granddaughter, McKay said.
McKay's father made her breakfasts after late game nights and trained her as her basketball coach. He also reminded her that she didn't need to be defined as a "teen mom."
"People get this idea that it's nasty, dramatic world (as a teen mom)," McKay said. "That perception in inaccurate. … To label every teen mom like that is foul."
Fast forward 10 years and McKay has met most of her goals. Destiny is "fierce, she is undeniably strong and she is stubborn," McKay said.
"She's a lot like me. It makes me happy," McKay said. "Not so much in a conceited way, but I know that girl could be put in front of any situation and she'll make it through just fine."
McKay and Destiny live in Rainier with McKay's husband, Wyatt, and their 2-year-old son Ryker.
"I think she's doing well with what she's got now," said Taylor, who is visited by her daughter and grandchildren almost weekly. "That's what we wanted for her, to succeed and not have to live on welfare. ... I wish they could see her now, those people who said mean things."
McKay said she's proud of what she's accomplished after years of hard work and determination.
"But my biggest success so far is my family," she said.