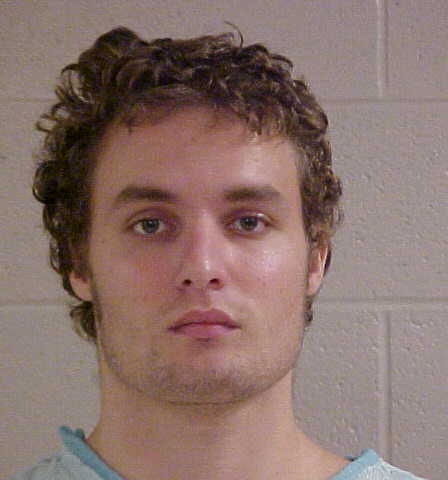 Daniel Armaugh Butts' father told a state psychologist that his son threatened to kill him for inheritance a month before Butts is alleged to have murdered Rainier Police Chief Ralph Painter. In response, Butts' father wrote his son out of his will, according to newly released mental records in the Columbia County case.
The alleged threat is part of 132-pages of mental records and reports released Monday after a judge ruled they should be made public. Much of the information was presented at a hearing in December to determine if Butts was mentally fit to stand trial, but this the first time substantial documentation of Butts' mental state has been released.
Several pages are redacted throughout the reports to exclude medical information or investigative information pertinent to Butts' upcoming trial for the murder of Painter, who was killed on Jan. 5, 2011.
Columbia County Circuit Judge Ted Grove ruled Butts fit to stand trial earlier this year, though he's recently been sent back to the state mental hospital for evaluation after refusing medicine and medical treatment. Grove could rule that Butts be forcibly medicated depending on the results of the latest evaluation.
According to the records released Monday, Mikel Butts told a state psychologist that in late December 2010, Daniel Butts asked about ranch land he was supposed to inherit. Mikel Butts jokingly said "I'm not dead yet," and then his son replied "I should just kill you, then," according to the report. The encounter so unnerved Mikel Butts that the next day he removed Daniel Butts from his will.
Mikel Butts also told the state psychologist that this incident occurred around the same time his son had been urged to seek mental counseling but refused.
Other new information in the reports includes:
• Butts and his father would have violent wrestling matches when he was an adolescent and an adult. These including instances when both men were injured.
• Mikel Butts said his son's aggression was similar to his own and that Butts had always been "short-fused" and felt "nine feet tall" when fueled by anger.
• Mikel Butts supported his son's various fistfights through the years because "I taught him every trick I know." He added that the people who fought his son "shouldn't have messed with him." Mikel Butts made similar comments outside court recently, saying Painter was a bully who "got what he deserved."
• While she didn't think Daniel Butts was mentally ill, Dr. Brooke Howard of the state hospital worried about his refusal to speak with his defense lawyers and recommended a neutral party be assigned to help convince him to cooperate. Butts has refused to speak to anyone for most of the past year, but jail officials say he does talk when he feels a need to do so.
• According to jailers, Butts wrote on his jail cell wall, including statements that he should not talk to anyone, "stay strong" and not fold. The bulk of the reports outline dueling theories by defense psychiatrist Dr. Jerry Larsen, who says Butts is psychotic, and Howard, who argued Butts is sane and faking his symptoms to avoid the murder trial and possible death penalty.