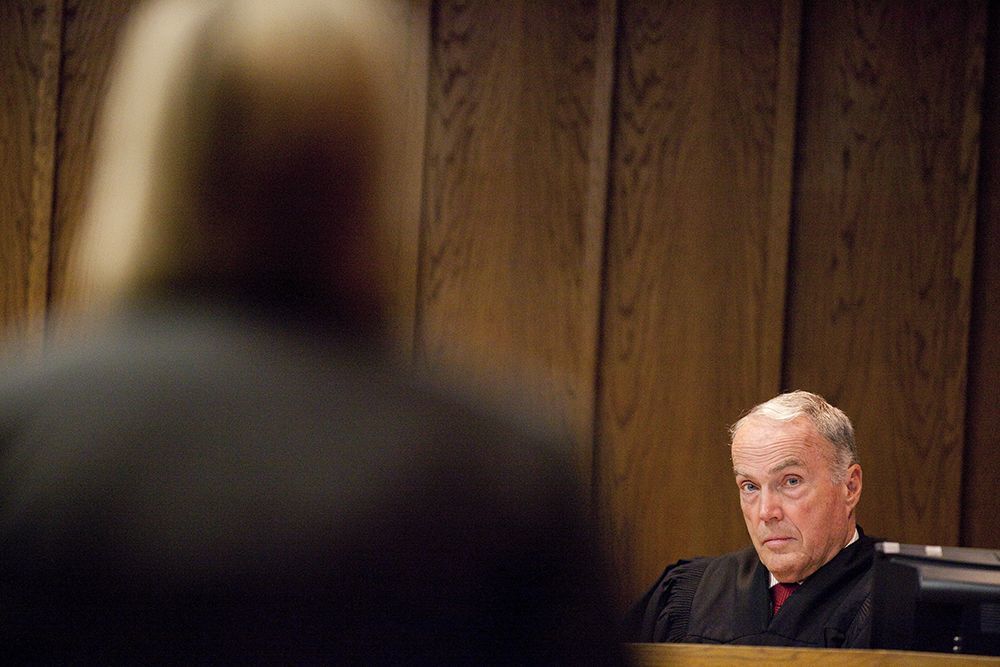 Retired Cowlitz County Superior Court Judge James Warme died late last week at age 77 after a six-year battle with cancer.
Warme retired from serving two decades on the bench in 2011. He was a Cowlitz County deputy prosecutor and private practice lawyer for two decades before joining the bench.
Retired Cowlitz County Superior Court Judge Stephen Warning joined the bench about five years after Warme and looked to Warme as a mentor, he said. Together, they reviewed the philosophy behind law, where Warning could see Warme's strength, intelligence and patience.
Cowlitz County Superior Court postponed in-person jury trials for the third time in two months due to a high number of local COVID-19 cases. O…
Warning said his mentor helped him understand the heavy responsibility of making judgements — a call each judge has to decide on their own.
"He was never particularly concerned about how people would react to his decisions if he felt they were right, which is a central quality for a judge," Warning said.
Warme graduated from Seattle University in 1966, then Georgetown Law School in 1969, according to a previous report by The Daily News. He came to Cowlitz County in 1974, serving four years as the county's chief criminal deputy prosecutor and 17 years in private practice.
Cowlitz County Superior Court Judge Stephen Warning announced Tuesday that he will retire effective Aug. 31, capping one of the longest judici…
It was the summer of 1976, said longtime friend and former Cowlitz County Jail Director Bill Weiss, when Warme tapped him on the shoulder in a courtroom and asked if he could accompany Weiss on a climbing trip. The suggestion kicked off a roughly 46-year friendship of adventures summiting Mount Hood about 25 times and cycling 80-day treks across Mexico, Weiss said. One of their last bike rides, he added, was a midnight trek along Mount St. Helens to Elk Rock, guided by a full moon and brave demeanor.
"When Jim was there, I always felt real secure about what I was doing," Weiss said.
Warme was someone Weiss could talk to about anything he said, and often did along their regular runs around Lake Sacajawea. The pair could always count on each other, Weiss said, whether assisting with home repairs or visiting each other in the hospital after a bike tumble.
"Everyone needs someone to trust, someone you can talk to," he said. "We talked about almost everything. But we didn't get the answer to the meaning of life. We tried, but we didn't get there."
This story has been updated to include Warme's cause of death.