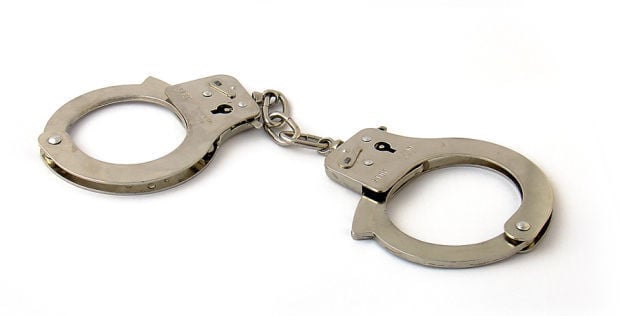 Editor's note: Information is provided by the Cowlitz County Corrections Department and local law enforcement agencies. Each individual named in this report is presumed to be innocent until proven guilty in a court of law.
Burglary — Cowlitz County sheriff's deputies Wednesday arrested Ryan Richard Shegrud, 35, of Longview, on suspicion of first-degree burglary.
Possession of stolen property — Washington State Patrol troopers Tuesday arrested Patricia Zaragoza, 42, of Yakima, on suspicion of possession of stolen property.
Stolen vehicles
800 block of Bloyd Street, Kelso. Tuesday. White 1994 Honda Accord. Washington BML8913. Dutch Bros. peace sign sticker on the dash. Passenger side headlight burned out.
12th Avenue and Hemlock Street, Longview. Tuesday. White 1995 Dodge pickup. Washington B41519.
Thefts
100 block of Clark Creek Lane, Longview. Tuesday. Bottles of diabetes and heart medication stolen from mailbox.
3400 block of Old Pacific Highway, Kelso. Tuesday. Lawn ornaments taken.
1400 block of Dike Access Road, Woodland. Tuesday. Lice
nse plate, plate light and bolts taken sometime over the weekend.
Vandalism
1100 block of Seventh Avenue. Man breaking windshields.
Vehicle prowls
400 block of Long Avenue, Kelso. Tuesday. Three subjects in the Wee Care Daycare parking lot, one man going through the daycare's van.
1300 block of Glenwood Street, Woodland. Tuesday. Wallet taken from the center console between 8 p.m. Monday and 3 p.m. Tuesday.