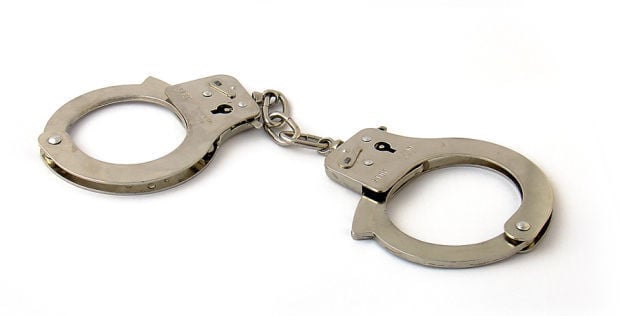 Editor's note: Information is provided by the Cowlitz County Corrections Department and local law enforcement agencies. Each individual named in this report is presumed to be innocent until proven guilty in a court of law.
Burglary — Longview police Friday arrested Jorge Luis Gurrola Cabrera, 29, of Longview on suspicion of residential burglary and third-degree malicious mischief.
Fugitive, drugs — Cowlitz County sheriff's deputies Sunday arrested Jorge Alejandro Ibarra, 50, of Kelso on suspicion of being a fugitive from justice and using paraphernalia.
Violating protection order — Kelso police Sunday arrested Steven Dennis Walton, 41, of unknown residence on suspicion of violating a protection order.
100 block of River Ridge Lane, Kalama. Friday. Vehicle stolen from storage unit.
200 block of Tennant Way, Longview. Friday. Someone tried to break into the pump house.
1000 block of 21st Avenue, Longview. Saturday. Someone broke into the garage overnight and took several items.
700 block of Vine Street, Kelso. Friday. Gold 1999 Oldsmobile Cutlass.
600 block of 16th Avenue, Longview. Saturday. Blue 1979 Toyota truck. Bad paint job, can see red on the hood.
1800 block of Washington Way, Longview. Sunday. Blue 1995 Chevrolet S10 pickup with a silver canopy. Suspect took the vehicle from Town Chalet Motel.
500 block of Yew Street, Kelso. Friday. Front license plate stolen. Washington BXL9715.
3100 block of Ocean Beach Highway, Longview. Friday. Mickey Mouse black and red backpack containing $300, driver's license and bank cards stolen.
1100 block of Glenwood Street, Woodland. Friday. Nine rings missing, may have been taken while moving in October.
100 block of Solomon Road, Kelso. Saturday. Stimulus card stolen and funds used.
2100 block of Holcomb Road, Kelso. Sunday. Generator stolen.
3000 block of Hudson Street, Longview. Friday. Vehicle egged twice by three people in a white Ford F250.
100 block of Garnet Road, Kalama. Sunday. Someone ran into the garage door and hit a tractor parked in front of the garage.
900 block of Third Avenue, Kelso. Saturday. Two vehicles broken into between 10 p.m. and 6 a.m.