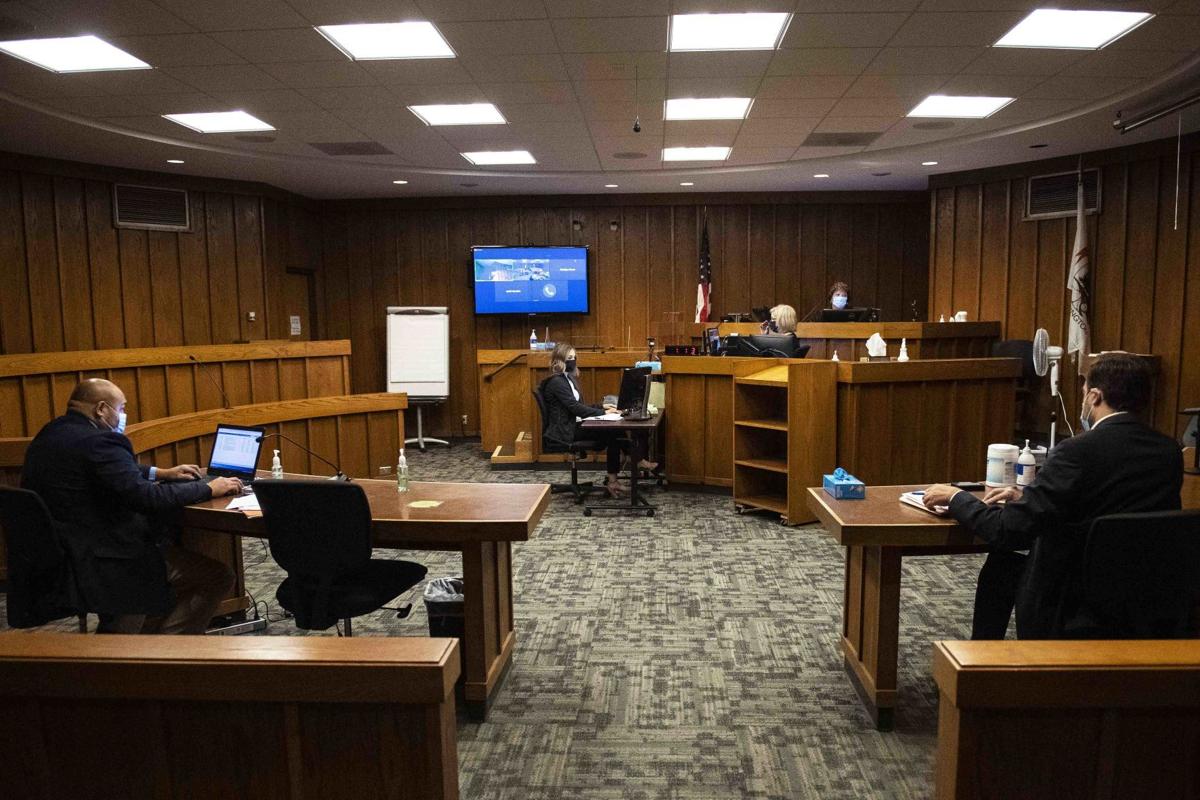 Cowlitz County officials are aiming to resolve a backlog of higher court cases created during the pandemic amid state changes that could increase workloads even further.
Cowlitz County high court cases are staying unresolved longer than before the state's coronavirus restrictions began, as new cases continue to come in at typical rates. The court now has roughly 43% more active felony criminal cases and 33% more active family dispute cases than average pre-pandemic levels.
And more cases may be on the way.
COVID-19 quarantining and an influx of inmates with behavioral health needs are taking extra space in the jail — sometimes preventing officers from accepting new arrestees because there is no room. Officials are considering suspending quarantining new bookings for COVID-19 to clear space for new arrivals and those with mental illnesses.
Those convicted of felony charges for small drug possession will be retroactively resentenced due to a February state supreme court ruling that found the charge unconstitutional. The ending of the state rental eviction moratorium in September will likely bring an onslaught of eviction cases to court.
To tackle today's backlog, as well as possible future increases, court officials are requesting funds to hire temporary staff, as well as maintain virtual, pandemic-era procedures that speed up operations.
The problem
Today's backlog was caused by two pandemic-related issues: limited space to hold socially distanced jury trials and the lack of pending court dates for defendants to either go to trial or make plea deals to resolve cases.
Cowlitz County Superior Court Judge Gary Bashor said only about 3% of cases typically go to trial, while the rest negotiate deals.
"Without a reason to do something, people procrastinate," he said.
Bashor said a small backlog was already growing prior to the pandemic, at about 100 filed cases per month.
People found with small amounts of illegal drugs will no longer be immediately taken off the streets, and police are anticipating spending more time on paperwork for a lesser crime.
Solutions
Cowlitz County Superior Court requested roughly $1.9 million through 2023 at the June 30 county commissioner's meeting to hire additional temporary staff, cover rent for jury trials at the Cowlitz County Event Center, create two new online courtrooms, and purchase equipment. A decision is expected in August.
Superior Court jury trials were moved to the Cowlitz County Event Center to provide space to social distance around August 2020, then paused in November, and restarted in April.
Superior Court Administrator Chad Connors said they hope to resolve up to 160 cases a month over 18 months once funding is secured to return to pre-pandemic caseload levels.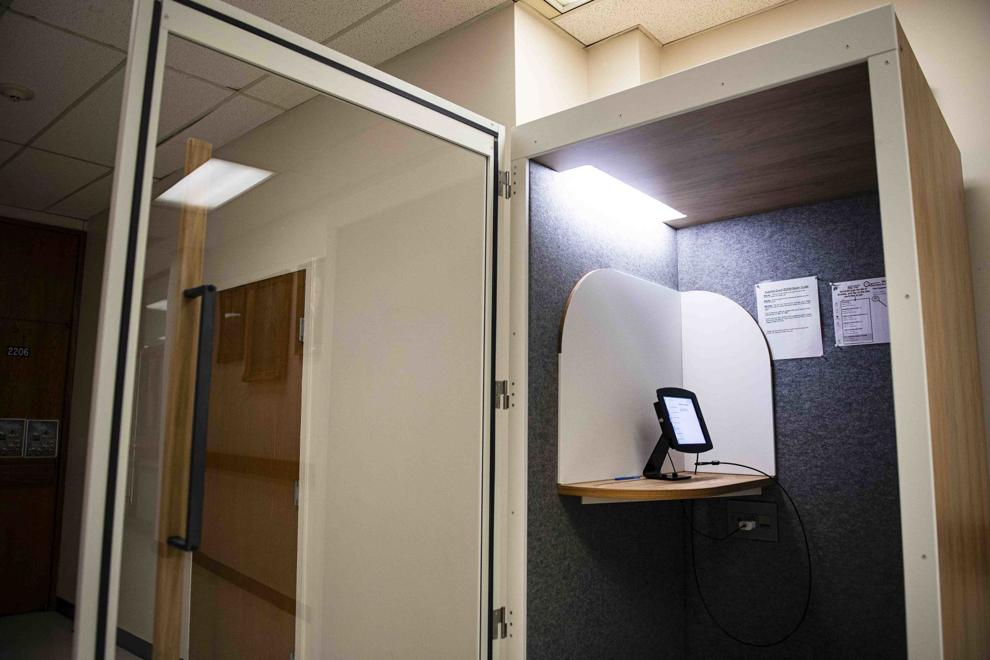 The court also plans to "overbook" courtrooms, Connors said, to avoid leaving rooms empty if a trial or hearing is canceled last minute by having planned backups.
Virtual procedures
Procedures to distance people throughout the court system will continue after the pandemic, Connors said.
Certain orders can now be filled on paper instead of in person, cutting hearings by about one-third, Bashor said.
Bashor also said all omnibus hearings — where evidence is reviewed — are now automatically stricken unless requested, eliminating about 80% of the "not useful" hearings.
In-person hearings and trials were suspended in March 2020, and online versions began about a month later, Connors said.
Virtual options can help people who don't have transportation to the courthouse or can't leave work for extended periods of time, Connors said. Online hearings can hurt those who don't have devices or the internet.
"You can't have justice without access," Connors said.
To secure that access, the court installed an enclosure on the second floor of the Hall of Justice, similar to a phone booth, where people can use a tablet to log into their virtual trials or hearings. Connors said they plan to install a second booth in the courthouse or a local library or community center.
He said virtual procedures are here to stay.
"Virtual is something we will do at some level post-pandemic," Connors said.