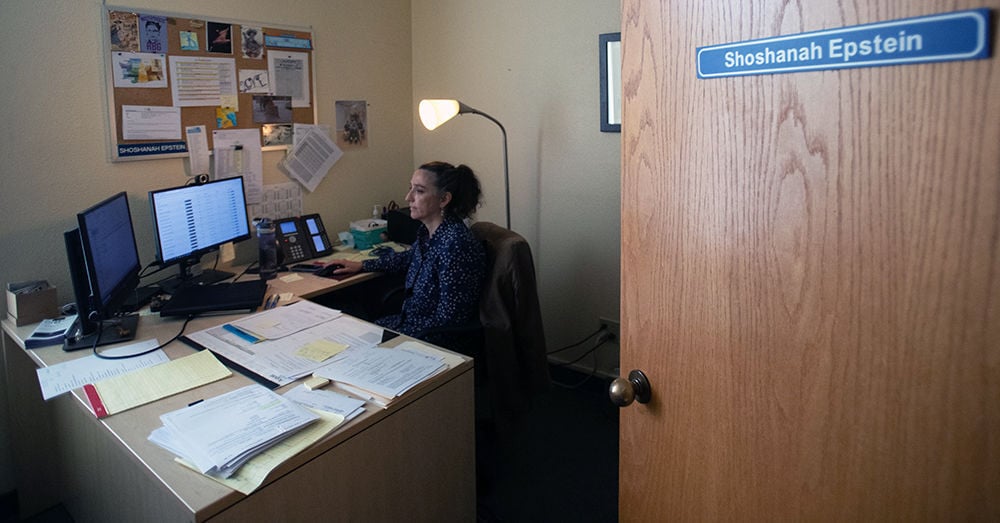 Former and current convicts are flooding the Cowlitz County Office of Public Defense lobby and phone lines to have their simple drug possession sentences wiped from their records after a February state Supreme Court decision ruled the law unconstitutional.
A temporary attorney starts in September to solely tackle these Blake resentences, while other temporary staff have been hired to resolve the office's case overload made worse by the pandemic.
Caseload
More employees are being hired at the public defense office as people in and out of prison with simple drug possession convictions, and those with warrants out for their arrest on the charge, are contacting the office in light of the state Supreme Court ruling.
Thanks to a February state Supreme Court decision, Cowlitz County prosecutors are spending more hours correcting previously resolved cases, wh…
"There are just a ton of people coming in at this point," said Public Defender Kevin Enamorado.
The Washington State Office of Public Defense awarded the Cowlitz County office $637,000 in grants through 2022 to pay for equipment and temporary staff, including an attorney and assistant, to handle Blake resentences, said Office of Public Defense Director Kari Reardon.
The timing of the state Supreme Court's decision created more work for the office, while court cases were already backlogged from the pandemic, she added. The pandemic created a court backlog because of the limited space to hold socially distant jury trials.
"Being in a pandemic era, with this decision is the perfect storm, creating significant impacts on all the staff in this office," Reardon said.
The office was overloaded before the Blake decision as well. Reardon said her misdemeanor attorneys had more cases than the state allows. Reardon said she expects more misdemeanor cases soon, as the new simple possession drug law took effect July 25 and downgraded the infraction from a felony.
To deal with the caseload, the county commissioners awarded the office $165,500 of state or federal funds Aug. 10 to hire a defense attorney, legal specialist and investigator for 18 months, according to county documents.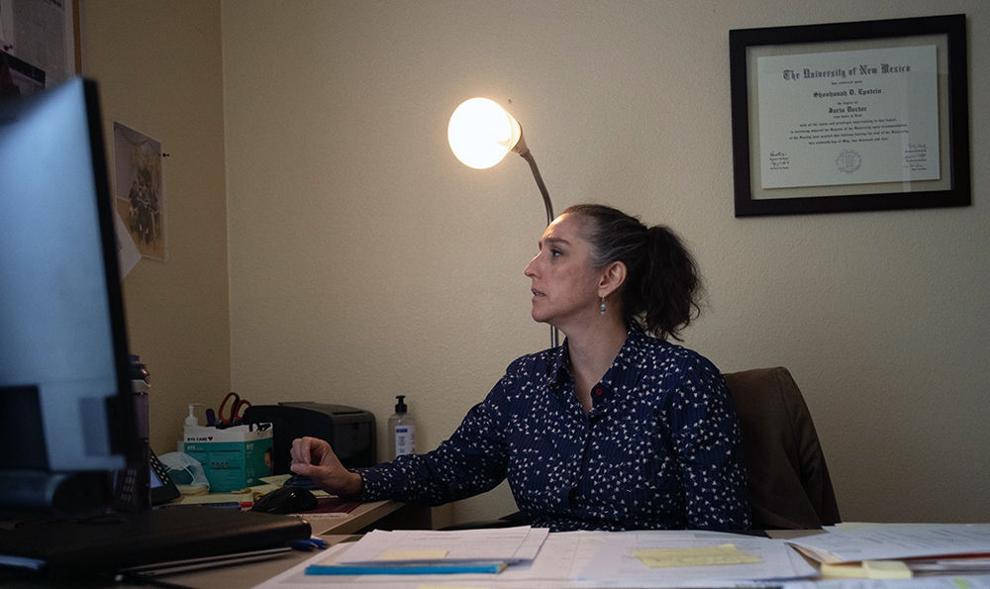 Resentencing
In September, a new attorney will relieve two public defenders who have taken on Blake resentencing cases in addition to their regular workload.
For now, Public Defender Enamorado said he evaluates paperwork filed by convicts or their family members to start resentencing and prioritizes those who could be immediately released. The new hire will take over those cases, as well as help people with simple possession convictions who are no longer in custody to file paperwork to remove the conviction, possibly wiping their records clean.
In February, the state Supreme Court ruled Washington's simple drug possession law was unconstitutional, overturning roughly 40 years of convictions of people possessing drugs for their own use, as opposed to selling narcotics. Verdicts weren't automatically erased. County officials where the convictions took place are re-evaluating sentences without the unconstitutional charge and holding hearings to finalize new sentences, or completing paperwork to vacate convictions. Some previously convicted felons are walking free, while others are doing less time.
People found with small amounts of illegal drugs will no longer be immediately taken off the streets, and police are anticipating spending more time on paperwork for a lesser crime.
Enamorado said he struggles to speak with clients locked away, and instead "writes a lot of letters and speaks with family members" to work on cases. The office is working to add a dedicated phone line for inmates seeking resentencing help, as many prison lines cannot be routed to automated systems such as the public defense office's line, he added.
Enamorado said Cowlitz public defenders help people they previously represented in simple drug possession cases, as well as anyone who cannot afford representation to clear themselves of a now illegitimate law.
"I got into this to help people," he said. "The law is unconstitutional as it is written. That's what the Superior Court ruled and we have to follow that."