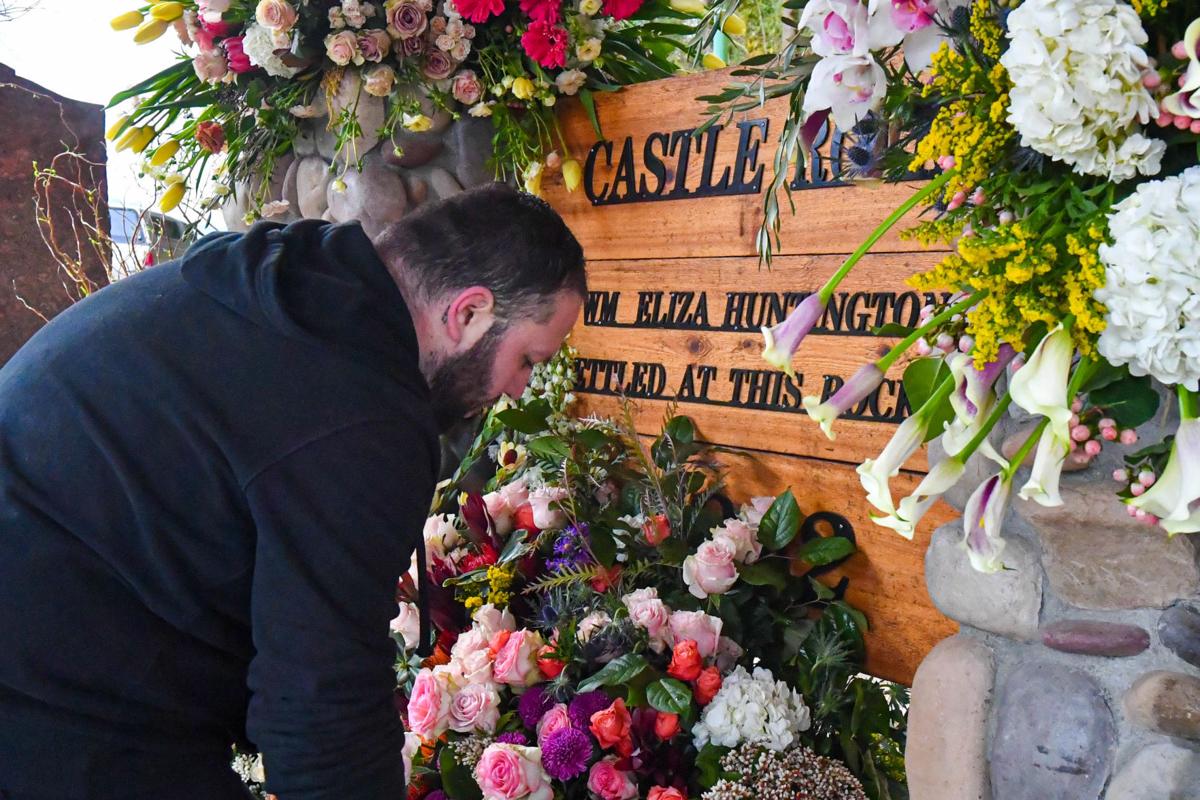 Pollen Floral Works owners Jason and Vicente Vorse woke just before the sun Saturday morning to load the bed of their pick-up with dozens of crates of flowers and drive up to the covered picnic shelter off Huntington Avenue near Castle Rock Elementary School.
In the dark before dawn, they arranged roses around a commemorative sign and hung carnations from the ceiling, transforming the rest area into a fragrant public art installation.
Their early morning mission was two-fold:
Save thousands of dollars worth of flowers from getting thrown out as floral suppliers close due to a downturn in business caused by the COVID-19 outbreak
Create "just a little bit of happiness" in the community as local residents adjust to life during a global pandemic
"We wanted to use this mishap and make it something prettier," Jason Vorse said.
The economic downturn spurred by the COVID-19 outbreak has hit the flower market particularly hard, he said. Concerns about the virus have made flying in stock from other countries more challenging and expensive.
And with weddings called off and most people in a sort of survival mode, there are few customers left to buy the flowers once they arrive.
As a result, many flower suppliers have cut staff or closed, Jason Vorse said. Left unbought, their perishable stock of blooms usually ends up in the trash.
"It's hard to see dumpsters and dumpsters full of flowers," he said.
So he and Vicente concocted a plan to salvage at least some of the blooms by installing a public floral arrangement in Castle Rock. Their shop partnered with Portland flower suppliers Greenleaf Wholesale and Frank Adams Wholesale to gather material.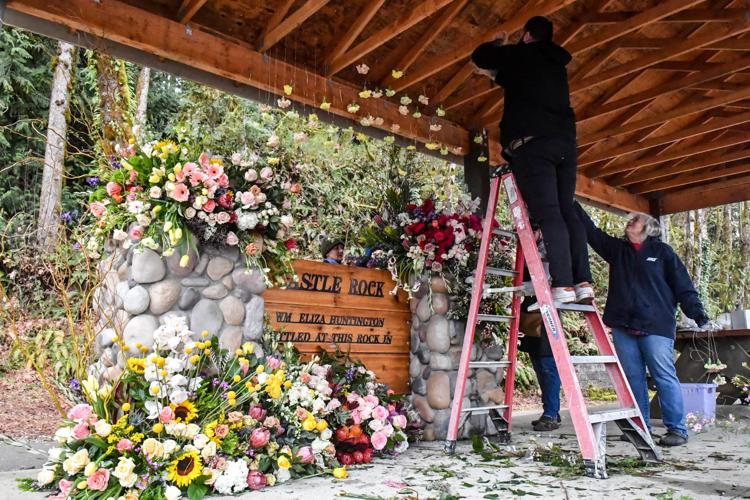 The two suppliers — one shuttered indefinitely and one with a seriously reduced staff donated nearly $10,000 worth of flowers to Pollen under the condition that none of the material would be sold for profit, Jason Vorse said.
"At the end of the day, this represents people's jobs that are no longer," he said. Saving the flowers to use in a beautiful installation "takes a bad situation and makes it something happier."
The Vorses and a handful of Castle Rock Bloom Team volunteers worked for almost three hours Saturday morning to install the temporary arrangement, which will remain in place until Sunday.
By 10 a.m. the sign commemorating the town's founders was laden with blooms and bursting with color.
Passing cars slowed so passengers could get a better look. Early morning walkers stopped to inquire about the occasion.
No, it's not for a private event or wedding, Vicente Vorse would explain as he poked fuchsia Gerbera daisies into a mass of flowers draped off the sign. It's simply for public enjoyment.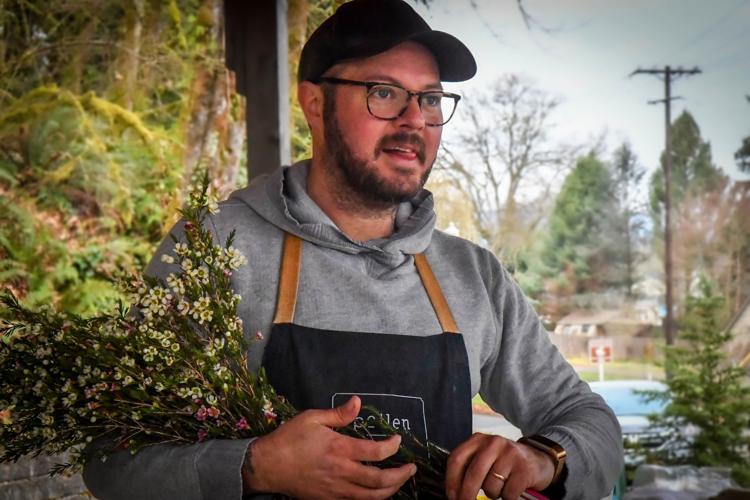 "Ultimately, all we want from this is to brighten people's day, week or month. We want them to make them feel a little bit better about the situation we are in."
The floral arrangement is also a reminder to support local businesses by buying "little luxuries," like bouquets, coffee or a meal for takeout, that keep the shops afloat, Vicente Vorse said. Like flower supplies, local stores are hurting from a decline of customers during the COVID-19 outbreak.
"The message is to love each other and support each other," Vincente Vorse added. "I think it's pertinent right now for our (business) neighbors."
Castle Rock's new floral display
Concerned about COVID-19?
Sign up now to get the most recent coronavirus headlines and other important local and national news sent to your email inbox daily.