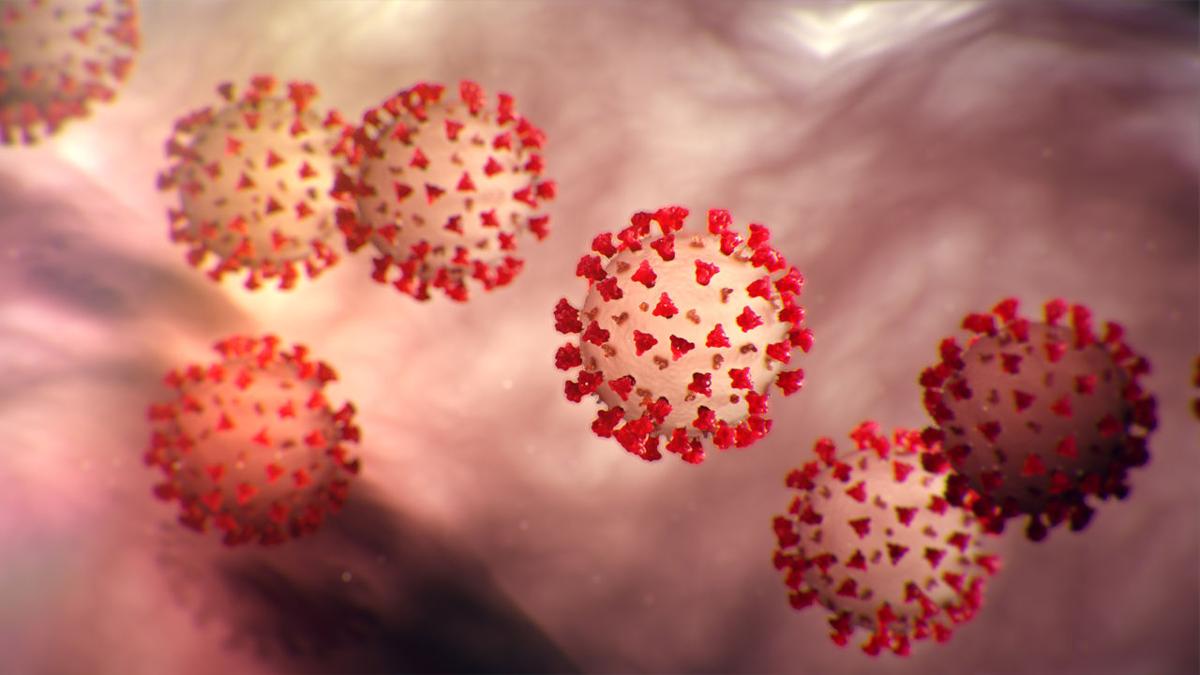 The Cowlitz County Fair, Longview's Squirrel Fest and Tour de Blast bike ride at Mount St. Helens all have been cancelled due to the COVID-19 epidemic, which tallied another infection in Cowlitz County on Wednesday.
And despite local health officials' support for opening a three-day season, razor clam digging on Pacific and Grays Harbor county coasts will remain on hold through at least the end of May.
The 2020 Cowlitz County Fair had been set for July 22-25. It was canceled and the Thunder Mountain Pro Rodeo, which traditionally accompanies the fair, will be postponed until Aug. 27-29.
Fair organizers said it has become apparent the county will not become eligible for Phase 4 of Gov. Jay Inslee's four-part plan to reopen the state's economy in time to hold the fair. Phase 4 allows events with large crowds or audiences to resume, and the county is still not even in Phase 2.
"We have been holding out hope that our fair could be held as planned, weighing many options and trusting there would be a clear re-opening date for our state in Governor Inslee's phased plan," said Kim Bowcutt, fair manager and Event Center director. "When it became apparent that the date for Phase 4 was more of a moving target than anticipated, our Fair Board made the heart-breaking decision to cancel our event now rather than having to make a last-minute cancellation in July."
The Washington State University Extension-Cowlitz County, 4-H and Future Farmers of America (FFA) are working to host virtual events for their members. The live auction will not take place, but the committee pledged to assist members to find buyers for their animals. Those interested can call the fair office at 360-577-3121, go to cowlitzmsc.org or email cowlitzmarketsale@hotmail.com.
The Longview Rotary Club on Tuesday cancelled this year's 10th annual Squirrel Fest, which had been scheduled for Aug. 15. The event will return in the summer of 2021.
Rotary also canceled the June 13 Tour de Blast Bike Ride from Toutle to Johnston Ridge.
"We sincerely regret having to cancel these long-standing local events. These events are two big fundraisers for our Rotary Club, and we use the profits to fund local nonprofits and projects. We hope to have these events return next summer with a new energy and passion," Neil Zick, Rotary Club president, said in a prepared statement.
The Crafted Beer and Food event that had been scheduled for Saturday, July 18th has been postponed to Saturday, Sept. 26th at Longview's Civic Circle Park. This year's Crafted event will have an "Octoberfest Theme."
Razor clam digging on Washington's coast will continue to be banned through May 31, even though health officials in Pacific and Grays Harbor counties had called for opening digs on May 21, 26, and 28.
The Washington Department of Fish and Wildlife decided Tuesday that all planned razor clam digs will be postponed until further notice due to continuing coronavirus concerns, according to a press release from Pacific County Emergency Management.
The state agency found that "razor clam digs bring thousands of people to travel to the coastal counties from all over the state and constitute a gathering under the Stay Home— Stay Healthy order."
Steven Krager, Pacific County's deputy health officer, and Grays Harbor County Health Officer John Bausher on Monday had jointly written to WDFW indicating support for the opening of the late May digging dates, according to the press release.
The new COVID case reported in Cowlitz County Wednesday raised the county's total to 70. It is the second reported this week following a week without any new cases.
Nevertheless, the county plans to submit an application for Phase 2 of the governor's reopening plan by the end of the week if the current rate of coronavirus infection holds, said Krager, who also is Cowlitz County's deputy health officer.
Gov. Inslee Tuesday announced criteria for counties to apply for Phase 2, including one that the county have fewer than 10 new cases per 100,000 residents in the last 14 days. Cowlitz County was not among the 10 counties immediately eligible under the new criteria because the state looked at cases from April 28 through May 12.
Cowlitz County, with an estimated population of 109,000, has had eight cases in the two-week period from May 7 through May 20, a rate of about 7.3 cases per 100,000 residents.
The county still has not had a coronavirus-related death.
Phase 2 allows more outdoor recreation and small group gatherings of five people or less. Barbershops and salons could reopen along with restaurants at 50% capacity and tables of five people or less. Pet services, including grooming, could resume. Some professional services could resume, although teleworking still will be encouraged.
Concerned about COVID-19?
Sign up now to get the most recent coronavirus headlines and other important local and national news sent to your email inbox daily.