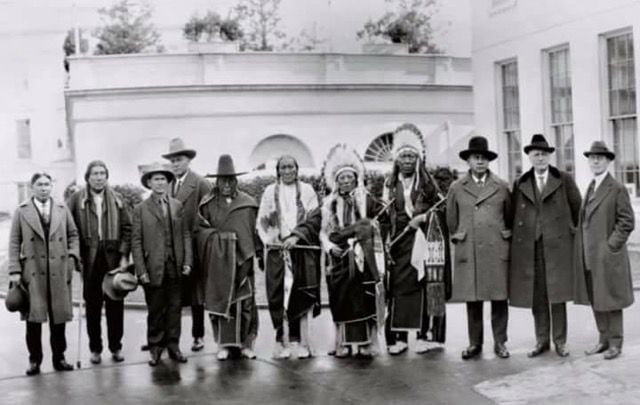 This past Valentine's Day was even more special for members of the Cowlitz Tribe. More important than the day's usual heart-shaped boxes of chocolate and flower bouquets, Valentine's was also the 20-year anniversary of the tribe's federal recognition.
On Sunday, members of the Cowlitz Tribe gathered at the ilani Casino Resort south of Woodland to celebrate the important anniversary with dinner, dancing and drumming for Cowlitz Tribe members.
"It was one of the most exciting days of my life," tribal council member Nancy Osborne said Sunday. "It can bring tears to your eyes, all the hardships we went through ... to get where we are today."
On Feb. 14, 2000, fellow council member Dave Barnett was logging with his father, former Tribal Chairman John Barnett, when the call came through on a satellite phone that the tribe had finally won its 160-year battle for federal acknowledgement.
"He (lawyer Dennis Whittlesey) said, 'The eagle has landed,' " Barnett recalled.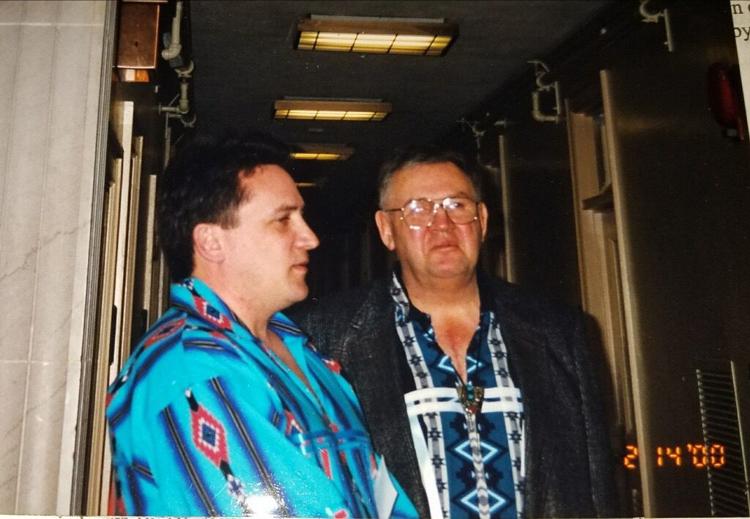 It was same phrase Whittlesey would then fax to the tribal office, Barnett said, " 'The eagle has landed,' like we had landed on the moon. But it was huge."
The celebration in 2000 was huge as well; the tribe was invited to Washington, D.C., for a recognition ceremony. Right before they left, they realized none of the men had ribbon shirts to wear, tribal council member Patty Kinswa-Gaiser recalled.
"My sister and I didn't sleep for days," Kinswa-Gaiser said. "We made 14 ribbon shirts so the guys would have something to wear. The women had shawls to wear, but the men hadn't thought about it."
Osborne was part of the delegation that traveled to Washington, D.C., and said "the feeling was spectacular."
"They didn't just recognize us," Osborne said. "They acknowledged that we have existed as a federally recognized tribe for all of time immemorial."
Tribal council member Mike Iyall said that phrase — "time immemorial" — is vital, showing that they are "the descendants of the aboriginal Cowlitz people."
"That acknowledgment says that in spite of the full force of history ... (the government) recognized that you always existed and always met the standard," he said.
Iyall remembers the process as arduous. The tribe had to provide hundreds of pages of documentation, including proof of continual governance, to meet a high court standard.
"You would be challenged on anything. But we're blessed because we're record keepers," he said, remembering the room full of boxes, stuffed with papers that held the key to federal acknowledgment. "We saved all of this stuff so we could prove (our history)."
Kinswa-Gaiser said federal employees also visited tribe members' homes, hers included, to watch cultural gatherings and activities.
A significant piece of the tribe's eventual success came in 1975, when the acknowledgement process was clarified, Mike Iyall said. Before that, he said it was "legal helter skelter" and the difference between "making it and not was always obscure."
While the process was still complex after the clarification, and the tribe was repeatedly asked to provide more information, Mike Iyall said at least the path was clear.
"Even as the rulebook was being used against us, I still respected that there had to be a high standard," he said.
In addition to legal roadblocks, Osborne said tribal records were stolen in the '70s and '90s, forcing the tribe to start over and retrace what was lost.
But there was plenty of support, she said. In fact, in the last six years, they received records from two tribal members who had secretly kept documents in their homes.
"They wanted to make sure we were never totally without (proof)," Osborne said.
Tribal support was essential throughout the struggle, Mike Iyall said. It had to be, with the length of time the process took.
"It was a chain of people taking the tribe on their back and carrying it ... until someone else would take the load," he said. "It's difficult to tell today how the struggle had worn on us, trying and failing with no trace of encouragement for over 100 years."
And after federal acknowledgment, the tribe still had to fight to get land. It took 13 years for the tribe to secure the 156 acres of land the ilani Casino now rests on. And before the government granted the Cowlitz people land in 2015, the decision faced opposition from Clark County, La Center card rooms and Confederate Tribes of the Grand Ronde.
Tribal council member Katherine Iyall Vasquez said success is "never a one-man show," and the support goes back even further than her grandfather Frank Iyall, an early lobbyist.
Current Tribal Chairman Bill Iyall said the series of trials was like "running a marathon where they kept moving the finish line."
"We've run multiple ultra-marathons (to get here)," he said.
The next 20 years look bright, Mike Iyall said. He'd like to see every Cowlitz Tribe member who wants to pursue an education do so, and the tribe is already helping students pay college or vocational costs.
And Bill Iyall said they want to focus on sustainability, both materially and culturally, to build a lasting legacy.
While "nothing comes easy for the Cowlitz people," Barnett said, federal acknowledgment was a relief, especially as his father had made it his life's objective, "all on his own nickel." 
"We never gave up and did it, thanks to the unwavering efforts of the people who had nothing and no voice at all," Barnett said. "They're not here to be thanked, but hopefully they're hearing us."
Get local news delivered to your inbox!
Subscribe to our Daily Headlines newsletter.