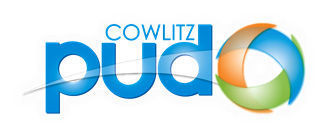 Customers with high electricity bills could soon get more answers as Cowlitz PUD moves forward with an independent audit of its controversial digital meters.
The PUD will pay $24,000 for Wenatchee-based National Metering and Technical Service to conduct the audit in April, said Alice Dietz, Cowlitz PUD spokeswoman Monday.
Two hundred customers will be randomly selected in the next few weeks to participate in the audit, Dietz said. The results of the audit will likely be available by the end of April.
The utility's own auditor, Royce Hagelstein, said he has reviewed 766 complaints about high electricity bills filed between December and February. Of those complaints, the utility only found possible problems in about 65 customers who received recommendations for an energy audit.
"The complaints have (gone) down significantly in March. We're not getting inundated," Dietz added.
Thousands of unhappy Cowlitz PUD customers took to Facebook this winter to complain about suddenly spiking PUD bills. They questioned the accuracy of the utility's automated meters and asked why electricity costs continue to rise.
Customers complaining about excessive bills have questioned the accuracy of the digital meters. The Smart Meters track energy use and then transmit the information back to the utility either through the power lines or through radio frequencies. They've been controversial in other community as well, but the utility say the meters are 99 percent accurate.
"We've tested over 100 meters and haven't found any of them to be inaccurate," Dietz said.
Utility officials said this winter was relatively cold compared to last year. The utility also hiked residential rates last fall to cover rising power costs. And the PUD says it hasn't found widespread errors in its billing system.
The Daily News, Longview, Wash.
Get local news delivered to your inbox!
Subscribe to our Daily Headlines newsletter.