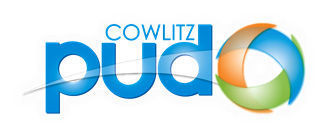 Cowlitz PUD commissioners have passed a $282 million budget for next year that sharply reduces capital project spending in the face of escalating federal electricity prices.
The 2016 budget is up from $277 million in 2015. The utility expects a $7 million shortfall between its costs and revenue that it will have to make up with cash reserves. Originally, the utility projected an $11 million shortfall, but commissioners directed staff to cut costs.
"I know this was painful," PUD Commissioner Dena Diamond-Ott told staff at a Dec. 8 meeting. "There were cuts for everyone. It wasn't just one person (or department) that took the hit."
Among other cost savings measures, the utility sliced its operating expenses by 8.5 percent. However, its labor and benefits costs will grow 3.8 percent. The utility expects to hire four new fulltime employees in 2016.
The biggest cuts were made in the capital budget, which covers projects such as upgrading substation equipment, improving transmission systems and replacing underground wires. Capital expenses are budgeted next year at $8.4 million, or 36 percent less than in 2015. It's the lowest the utility's capital budget has been in a decade, according to the utility.
The PUD deferred capital projects, such as upgrading a transmission line south Cowlitz County and scaling back on general system improvements.
A major reason behind the dip in capital spending is that the utility is completing an initiative started in 2006 to overhaul its aging power grid, said Trent Martin, Cowlitz PUD director of accounting and finance. 
The PUD sold bonds in 2006 and 2007 to pay for investing in wind farms; rebuilding the Swift 2 dam; and upgrading substations, transmissions and distribution systems throughout the county. The utility has used up all the money from those bonds and must pay for further system upgrades through its power sales, revenues and cash reserves, Martin said. 
Earlier this year, the PUD's debt exceeded $220 million, but the utility has refinanced the debt to take advantage of lower interest rates. Next year, the utility estimates it will make $17.3 million in payments on that debt.
Budget cuts occurred in spite of the fact that the utility will collect $269 million from ratepayers next year, a 4.3 percent jump from this year. That increased revenue isn't keeping up with the growing expenditures, though.
The PUD buys nearly all of its power from the Bonneville Power Administration, which hiked wholesale power rates by 7.1 percent and its transmission rates by 4.4 percent in October. To help cover that hike, the utility raised its residential rates by 7.5 percent on Sept. 1 based on a recommendation from a committee of citizen ratepayers.
Meanwhile, falling prices for oil and natural gas have sent waves throughout the entire energy sector — pulling down prices for all energy products, including the power the Cowlitz PUD sells from its dams and wind farms.
Compounding the problem, the district had less surplus energy to sell this year because of a mild summer that reduced power production at its Central Washington wind farms and its Swift 2 Powerhouse on the Lewis River.
Martin says prices are expected to tumble further next year, and projection for power generation aren't expected to be much better.
In 2016, the utility expects to make $4.6 million from selling surplus wind energy — nearly half of the amount it made in 2015.
The Daily News, Longview, Wash.
Get local news delivered to your inbox!
Subscribe to our Daily Headlines newsletter.