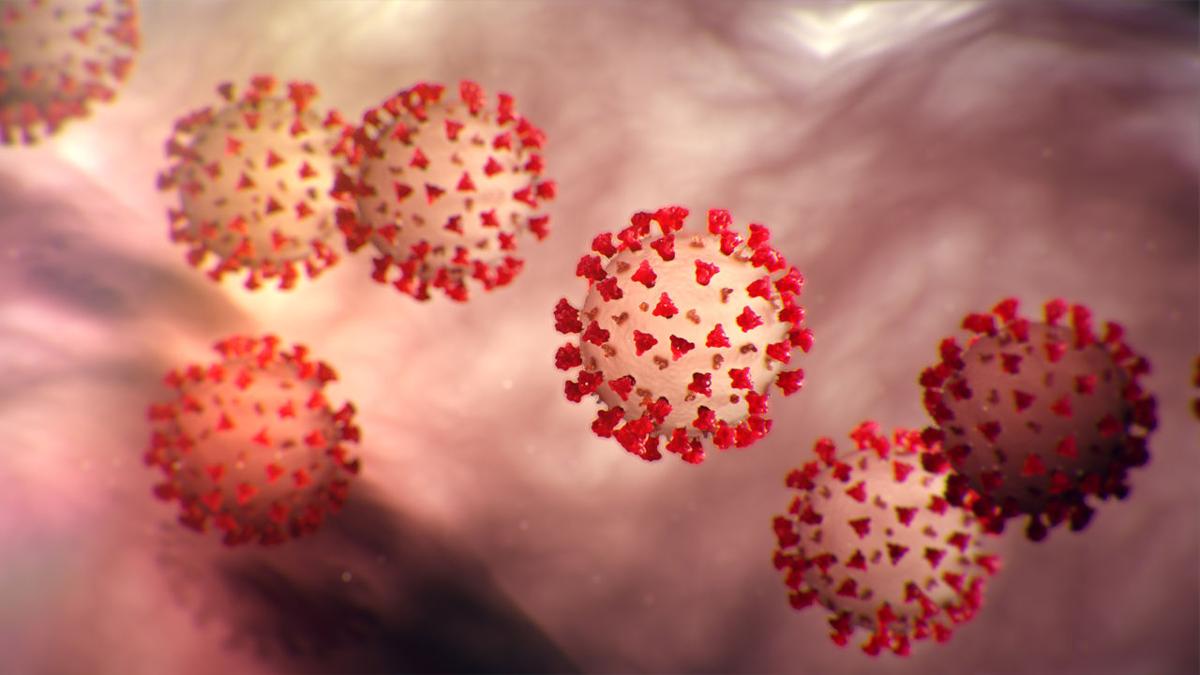 Cowlitz County's COVID-19 activity has increased slightly from low to moderate, according to a weekly county health department report.
The county's virus case rate steadily decreased through early-mid August and since then appears to be holding steady or possibly increasing slowly, according to the report. Future reports will more completely assess the trend, health officials said.
Dr. Steve Krager, deputy health officer, told the Cowlitz County commissioners Wednesday it's hard to explain the slight increase. The change is too early to attribute to Labor Day and cannot be attributed to a single outbreak, he said. Overall, the county's case rate is still "relatively flat," Krager said.
Cowlitz County reported zero new COVID-19 cases Wednesday, leaving the total at 573. As of Friday, 479 case were considered recovered. Three virus patients are currently hospitalized outside the county.
The county had dipped into a low level of activity, reporting 24 new cases per 100,000 people between Aug. 12 and 25, according to last week's report. Cowlitz County recorded 36 new virus cases per 100,000 from Aug. 20 to Sept. 2, according to Tuesday's report.
State recommendations for when schools should begin hybrid or in-person learning are, in part, based on the per 100,000 rate. For areas with a moderate level of COVID-19 activity, or 25 to 75 new cases per 100,000 in 14 days, the state recommends distance learning with a gradual expansion of in-person education, beginning with elementary students.
The state recommends areas with low virus activity, or fewer than 25 new cases per 100,000 in 14 days, return to full in-person learning for elementary students and hybrid learning for middle and high school, eventually moving to in-person.
The health department will consider recommending expanding in-person learning beginning with the youngest students after COVID-19 activity remains in the moderate range for at least three consecutive weeks, according to the report. After each expansion, virus activity would need to remain in the moderate range for at least three consecutive weeks before the department would recommend bringing back more students.
Because the county saw a large spike in COVID-19 cases after 4th of July, the department is waiting until Sept. 22 to see how the Labor Day holiday weekend affected virus activity before making a recommendation on in-person learning, according to the report.
The state set a goal of 25 new cases per 100,000 people in 14 days for counties to move forward in the governor's phased reopening plan, but all counties are currently on pause.
The county commissioners Tuesday voted to direct the health department to draft an application to move to Phase 3 of the reopening plan.
Krager said Wednesday it's unclear if the application process is the same and it would be difficult to put together the application without knowing if the state is looking at the same measures. He suggested instead sending the state Department of Health a formal letter from the health officers and county Board of Health requesting information on what the application process will look like going forward.
The county Board of Health, whose members are the county commissioners, will likely hold a special meeting later this week to approve the letter to the state.
Concerned about COVID-19?
Sign up now to get the most recent coronavirus headlines and other important local and national news sent to your email inbox daily.