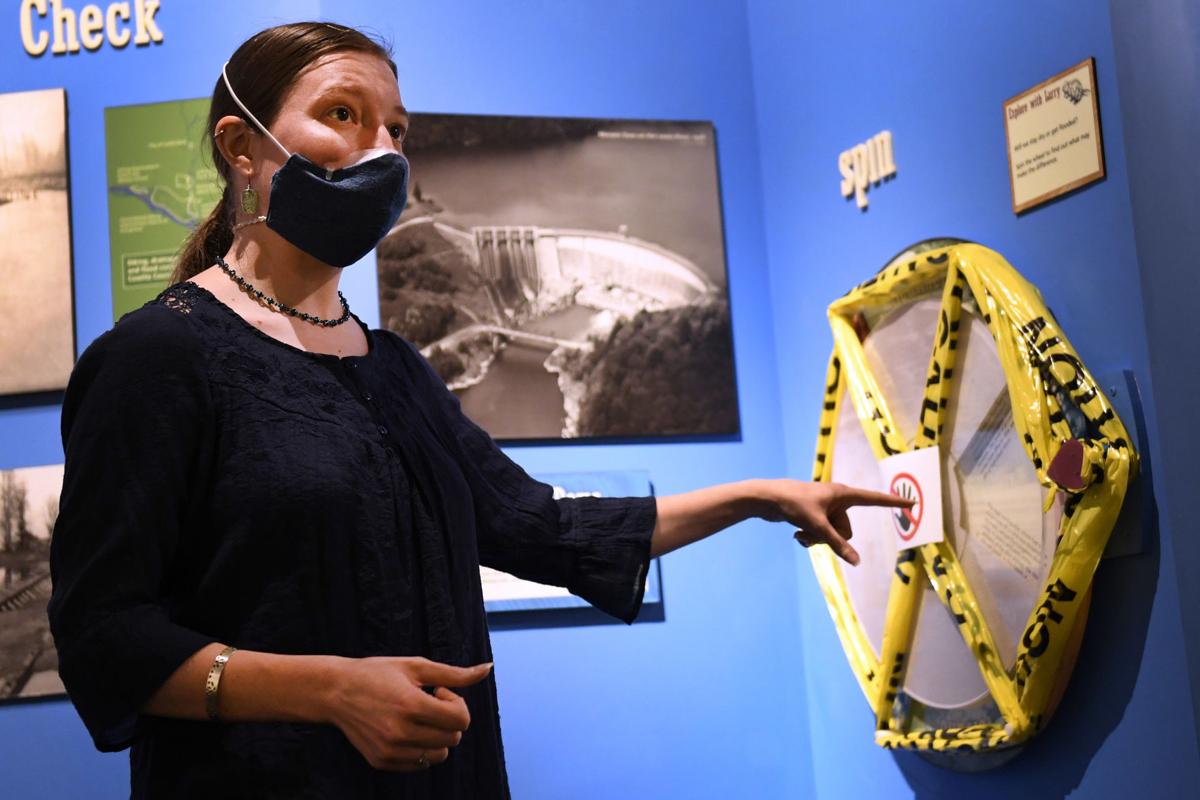 Throughout the past two weeks, people other than staff have perused the exhibits at the Cowlitz County Historical Museum for the first time in more than five months.
"It's nice to be open again," said Joseph Govednik, museum director. "It gives a sense of feeling more normal because so much has been canceled."
"Each business that can open gives us a boost."
The historical museum reopened to the public on Sept. 1 after Gov. Jay Inslee in late August updated guidelines allowing museums to reopen in Phase 2 of his reopening plan.
Rules for museums in Phase 2 counties, such as Cowlitz, include limiting the capacity to 25%, requiring all patrons older than 2 years old to wear masks and requiring one-way traffic flow for visitors walking through the exhibits.
No events are allowed. Facilities must also provide hand sanitizer to patrons and frequently sanitize.
Govednik said the Cowlitz museum was one of the few outside the Puget Sound area to contribute to recommendations for the updated guidelines. The situation is different in Cowlitz County than many other counties in Phase 2, Govednik said.
For example, the Tacoma Art Museum, located in Phase 2 Pierce County, has hundreds of daily visitors, while the Cowlitz museum often has only a handful, Govednik said. So the local museum doesn't have the same challenge of directing people around an exhibit while maintaining social distancing, he said.
True to its name, the historical museum used a ballot drop box from the early 2000s to direct traffic one way through the exhibit. Stickers placed six feet apart along the floor remind visitors to space out, while old exhibit cases form a shield around the front desk.
Another notable change, especially for the museum's younger visitors, is the removal of hands-on exhibits, said Danielle Robbins, education and public programs coordinator.
Robbins is adapting the museum's educational programs, typically packed with hands-on activities, to meet COVID-19 guidelines. The slideshow presentations easily transition to a virtual platform, but Robbins has gotten more creative to translate the hands-on portion of the "Traveling Trunk" program to online. For example, instead of letting students feel the heaviness of a historical iron, Robbins said she might set it on a scale to show students the weight.
The museum was beginning to hold presentations in more schools outside of Longview and Kelso before COVID-19 hit earlier this year, Robbins said. A positive effect of the changes is even after the pandemic restrictions are lifted, the virtual presentations may help reach more classrooms, she said.
Small groups can still visit the museum in person, and Robbins said she is already coordinating a visit with a homeschool group.
The museum is open from 10 a.m. to 4 p.m. Tuesday through Friday and by appointment on Saturday. People can call Robbins at 360-577-3119 to schedule a Saturday visit.
Govednik said he hopes visitors will stop by to see the museum's new exhibit, "Memories of a Lost Landscape," highlighting Spirit Lake before Mount St. Helens erupted 40 years ago. The exhibit includes several items from the former Hoffstadt Bluffs Visitor Center and new artifacts from the museum's collection. The KOMO 4 car driven by journalist David Crockett during the eruption is also on display in the museum's atrium.
"It may be a nice place to escape," Govednik said.
Concerned about COVID-19?
Sign up now to get the most recent coronavirus headlines and other important local and national news sent to your email inbox daily.