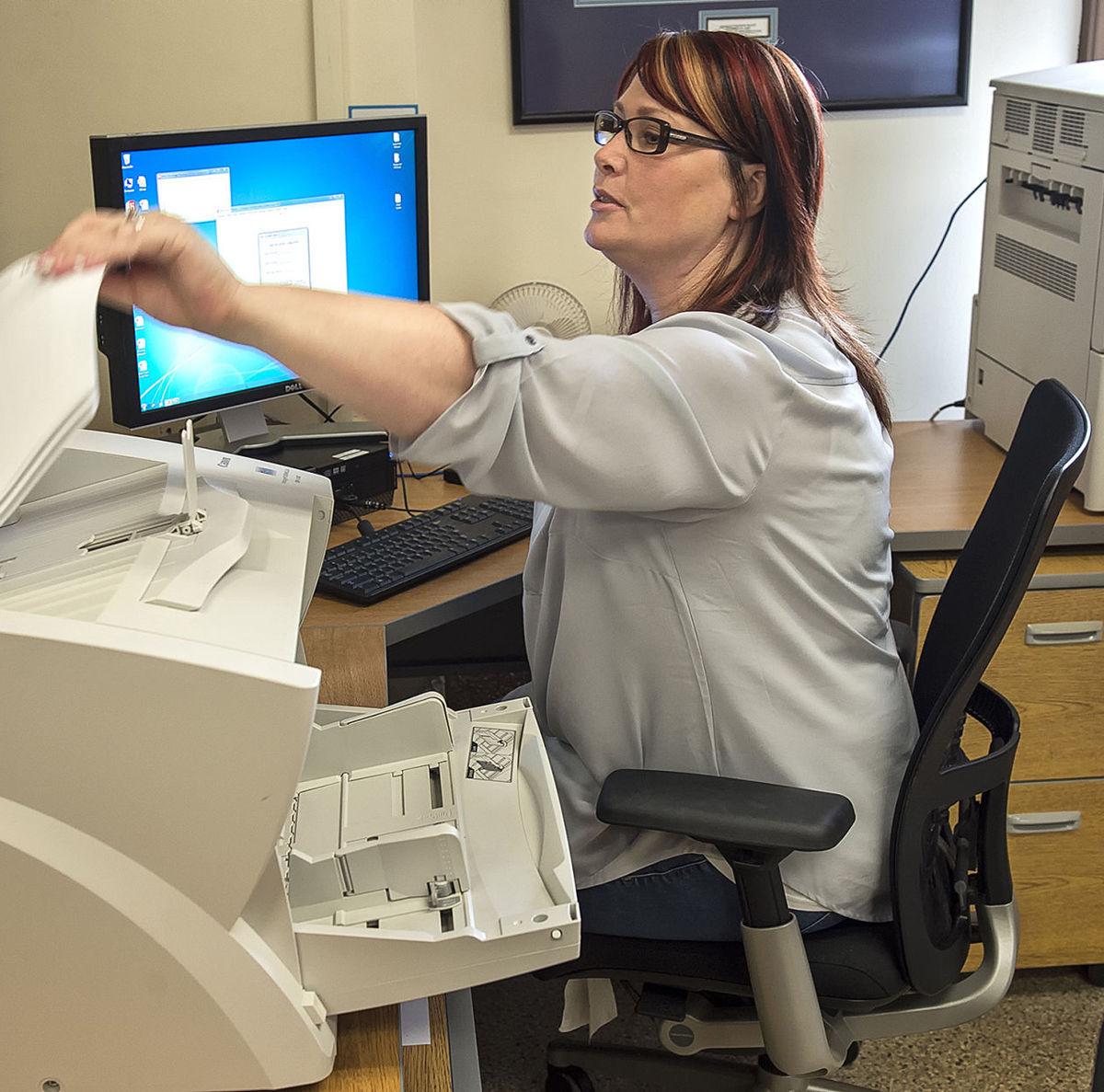 Four people suspected of voter fraud have been recommended for criminal charges to the Cowlitz County Prosecutor's Office in connection with the 2016 general election, marking the first time anyone may be prosecuted for illegal balloting in the county.
Two cases involve people who admitted voting for dead relatives, according to case files obtained by The Daily News. Two additional cases involve people who are suspected of casting ballots in multiple states.
All four individuals could face Class C felony charges, which carry a maximum prison term of five years, maximum fine of $10,000, or both.
It's the first time incidents of voter fraud have been recommended for prosecution in Cowlitz County, said Carolyn Fundingsland, the county elections supervisor.
"My hope is the prosecutor will prosecute obvious criminal voting activity," she said Friday.
County Prosecutor Ryan Jurvakainen's office confirmed Friday that the Cowlitz County Sheriff's Office has referred the cases, but no charging decision has been made.
One of the suspects is 66-year-old Steven J. Yaroslaski of Kelso. According to a case file, Yaroslaski admitted to voting for his wife, Maya Yaroslaski, who passed away on Oct. 7, 2016. Yaroslaski said his wife — who was a Donald Trump supporter — asked him to vote on her behalf, the report said.
Yaroslaski appeared remorseful and repeatedly acknowledged making a mistake in an interview with Cowlitz County Sheriff Deputy Riley McNeal, according to the case file.
Reached by phone, Yaroslaski declined comment for this story.
However, 52-year-old Longview resident Troyanna Smallwood — who is suspected of voting for her deceased mother-in-law — was less forthcoming in the investigation.
Smallwood initially told deputy McNeal that her mother-in-law, Laurel Smallwood, signed her own ballot, the report said. But the ballot was dated Nov. 6, 2016, and Laurel Smallwood died more than a month earlier, on Sept. 25, 2016. After confronting her with this information, Smallwood admitted to forging her mother-in-law's name, the report said.
Smallwood told investigators she received, cast and signed her mother-in-law's ballot for Donald Trump because "she was a Republican through and through," according to the report.
Smallwood did not respond to a request for comment by press time.
Meanwhile, United Airlines employee Janny Tan, who keeps a residence in Longview, admitted to voting in Washington and Colorado out of ignorance. Tan, who changes her residency frequently between the two states, said she was unaware that voting in two states is a crime, the report said. Instead, she thought her vote would only be valid in the state where she held a current driver's license.
It's unclear whom Tan voted for.
Then there's the strange case of Kenneth Mark Olson, a Portland resident who officially changed his name to Mark Olson in Cowlitz County District Court on Oct. 21, 2016, for unknown reasons. Olson also fraudulently claimed an address in Longview, according to the report.
Voting records indicate that Olson voted in Washington and Oregon within two weeks of changing his name.
While investigating the case, McNeal discovered that Olson had a lengthy criminal history in Oregon and was described by one of his ex-business partners there as a "con."
Upon questioning, Olson allegedly provided a false statement to McNeal over the phone, claiming that Kenneth Mark Olson was his twin brother. Olson hung up the phone when McNeal pointed out that records show both Olsons have a wife named Jonna. McNeal determined that there was probable cause to issue a summons for Olson for perjury and violating Washington's "repeaters" law, which prohibits people from voting in two states during the same election.
It's also unclear whom Olson voted for.
Washington voter ballots feature a clear "voter declaration" above the signature line stating that it's illegal to forge a signature or cast another person's ballot. The declaration also reminds voters that it's a felony to vote more than once in an election.
'Extremely Rare'
All four cases were brought to the attention of the Cowlitz County Elections Office by the Washington Secretary of State's office. The Secretary of State's office, which is the state's top elections agency, identified 72 cases of suspected voter fraud statewide using ERIC, a sophisticated and secure data-matching service that Washington helped pioneer along with six other states in 2012.
ERIC now has 21 member states that compare data to keep voter lists accurate, even as residents move or die. In the summer of 2016, member states agreed to a small feasibility study to see if ERIC could be used to assist with election integrity. Five states participated in the study: Colorado, Delaware, Maryland, Oregon and Washington.
With nearly 3.4 million total ballots counted in the 2016 general election, Washington had a 0.002 percent rate of suspected voter fraud.
Cowlitz County's rate of suspected voter fraud was slightly higher, at 0.008 percent.
Since it was founded, ERIC has identified more than 6.5 million out-of-date voter records and nearly 200,000 people who died since they last voted.
After winning the election last year, President Trump tweeted in November that, "In addition to winning the Electoral College in a landslide, I won the popular vote if you deduct the millions of people who voted illegally." He subsequently made repeated claims that millions of undocumented illegal immigrants voted for Hillary Clinton — who won the popular vote by more than 3 million votes — without providing proof.
According to the Truth About Voter Fraud, a report written by experts at The Brennan Center for Justice, it's more likely for an American to be struck by lightning than to impersonate another voter at the polls.
Voter fraud "is an extremely rare occurrence," Fundingsland said. "And I have to say, especially in Washington state, it's slim to none."