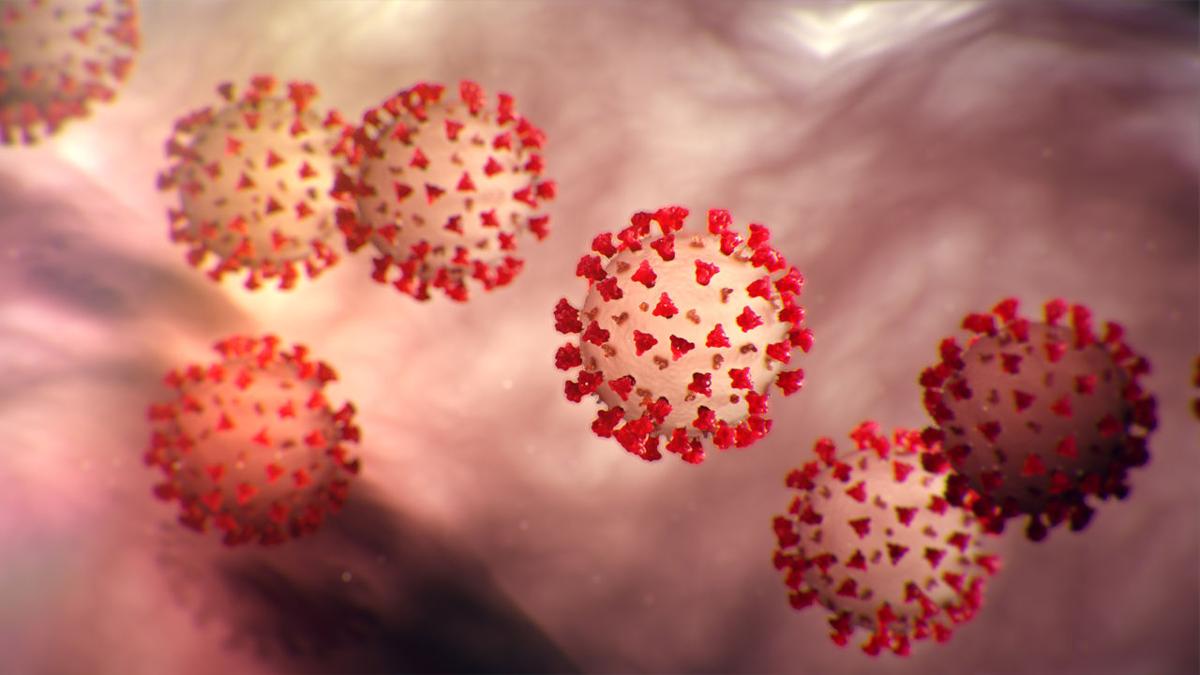 The Cowlitz County health department is investigating recent COVID-19 cases at a long-term care facility and independent living facility, according to the Cowlitz COVID-19 Incident Management Team.
The health department did not disclose how many cases have been found at each facility. The county is not identifying the facilities at this time to protect patient privacy and confidentiality, said Ralph Herrera, IMT spokesman.
Both facilities have notified staff and residents, as well as initiated appropriate isolation, quarantine and sanitation procedures, Herrera said.
The county health department is helping one facility with testing and a full investigation and the other with contact tracing, Herrera added.
In June, the county reported its first COVID-19 case at a nursing home, an administrator who had no symptoms and no contact with residents, according to the IMT. The case was identified during widespread testing of residents and staff of long-term care facilities throughout the state.
As of Monday, 6,925 COVID-19 cases, 9% of the total, and 1,093 deaths, 54% of the total, in the state have been associated with a long-term care facility, according to the Department of Health.
These cases include residents, employees and visitors, and not all of the cases were exposed at a long-term care facility, according to the department.
In addition, public health officials are warning nearly 300 patients who visited Chiro One Wellness Center Salmon Creek, 13800 NE 20th Ave., from Sept. 8 to Sept. 11 that they have been exposed to COVID-19 and should quarantine immediately.
An employee tested positive for COVID-19 this week, after working while potentially contagious and possibly exposed patients and the 14 other employees at the wellness center, according to public health.
Public Health will call each patient to notify them of their exposure and provide additional information about quarantine, but notifying nearly 300 individuals may take several days.
Cowlitz County reported 12 new COVID-19 cases so far this week, bringing its total to 589. As of Friday, 500 of the cases were considered recovered.
Shannon Hoskins, county epidemiologist, told the county commissioners in a workshop Wednesday the county's case rate appears to be increasing slightly but that it's still too early to draw conclusions.
The case data won't show the affect of Labor Day until early next week, she said.
Commissioners pass amended reopening resolution
In an effort to fully reopen the county, Commissioner Arne Mortensen on Tuesday proposed a resolution declaring "that Cowlitz County is not longer limited by the arbitrary phases of lock down and all businesses and organizations may resume operation immediately."
After a heated discussion, Commissioners Joe Gardner and Dennis Weber voted to remove that clause because of concerns of its legality and effectiveness in protecting citizens and businesses from the state agencies that enforce the governor's orders.
Gardner and Weber approved the modified resolution recognizing "that the people of Cowlitz County are being destroyed economically and spiritually by the unlawful enforcement of executive suggestions."
Mortensen opposed amending the measure and abstained from voting on it because it "emasculated" the intent of the original proposal.
"If we can't pass this resolution, we don't deserve to be in our office," he said. "We're elected by the people and we owe fidelity to them, not to any other entity."
The amended resolution was similar to one passed on May 27, including that the Board of Commissioners support the Constitutional rights of the citizens; recognizing limits to the board's powers and jurisdiction; stating it won't support regulations or governmental actions that violate Constitutional rights; and encouraging voluntary "sensible practices" to halt the spread of infection.
In May, Mike Faulk, governor's office spokesman, said no county boards of commissioners that he knows of have been asked to enforce the stay-home order on residents.
It's unclear if other counties in the state have passed similar measures, but Faulk said in an email Wednesday input from local communities plays a role in the governor's office's considerations.
"We are concerned about the health metrics and the science of the disease itself," Faulk said. "We want to reopen as much as anyone, and so we work with local partners to find ways to drive transmission down to reopen more activities."
Mortensen said a petition supporting his original resolution had more than 500 signatures and the commissioners received about 120 emails supporting the measure.
Several citizens commented in favor of the resolution during the meeting.
"We're losing businesses, our citizens are not doing well, there's a lot of crime, a lot of hurt and a lot of heartache," said Lisa Alexander, Kelso City Councilwoman. "We need to open our community up. ... We elected you three to be our voice and here we are begging to do what people are asking, open our county."
Kurt Anagnostou, candidate for Commissioner District 2, spoke out against the measure. He said the governor's rules are to protect people.
"To balance peoples' lives for economic gain is unconscionable," he said. "This is not helping businesses get back on their feet and get open."
Weber said the commissioners have already gone on record disagreeing with the governor's orders and that this resolution won't open the county.
"We can't take illegal actions," he said. "I don't mind moving forward with the sentiment that we want the county open but we can't declare the county open because we never declared it shut."
Gardner said he had similar concerns on the legality of the measures, and that he didn't want to vote for something he couldn't back up. The commissioners aren't stopping people from deciding whether or not to follow the governor's orders, he said.
"I feel like this has gotten turned around that I'm somehow the villain impeding folks," he said. "I just don't see it that way."
Mortensen said his original resolution stated it's up the people to decide to follow the orders or not, and that the county won't prosecute or arrest them. He said it's not just about what the resolution does but how the people view the commissioners' actions.
Get local news delivered to your inbox!
Subscribe to our Daily Headlines newsletter.