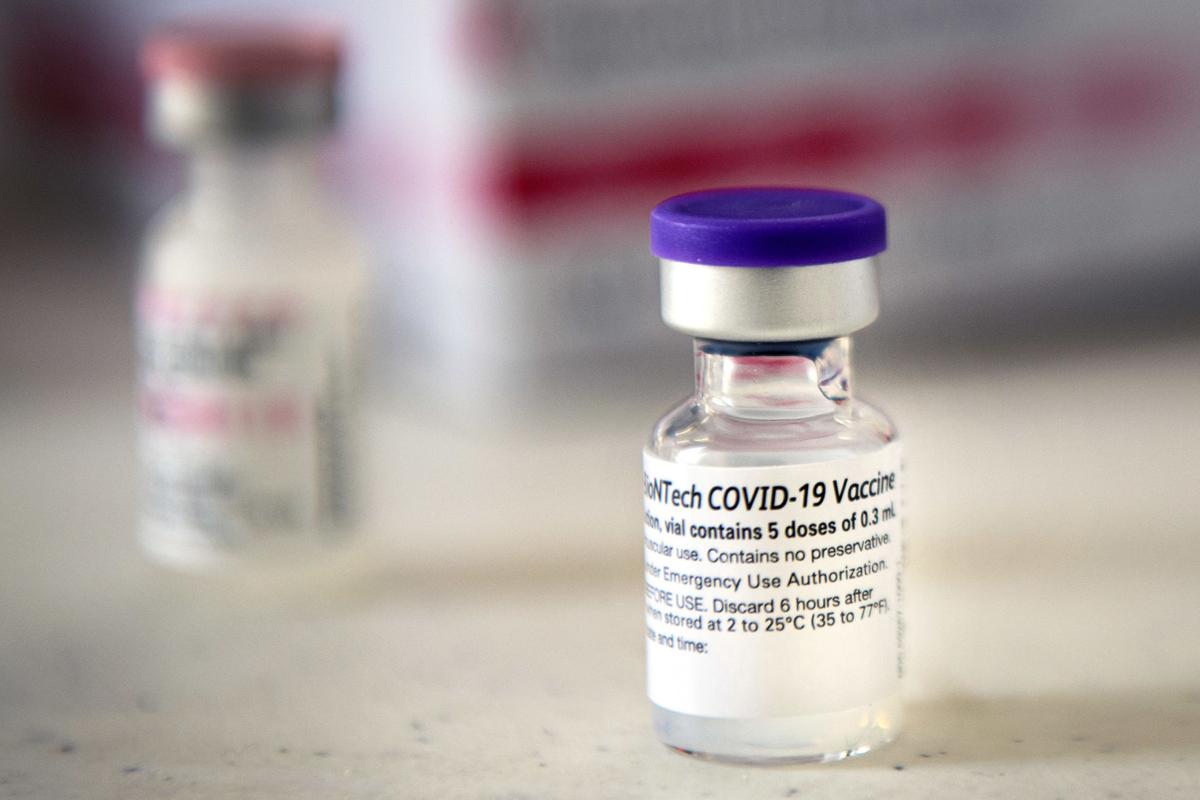 Cowlitz County and Safeway are reopening the COVID-19 vaccination site at the fairgrounds Wednesday and Thursday.
Vaccination was by appointment only, and appointments were filled as of 10:50 a.m. Tuesday, less than two hours after the county announcement.
Eligible people who live or work in the county are eligible to schedule an appointment at www.co.cowlitz.wa.us/covidvaccine, in case there appointments available. There was enough supply to administer just over 1,100 doses of the Pfizer-BioNTech COVID-19 vaccine this week, according to the county.
The county first opened the fairgrounds as a vaccination site for two days last week, and Safeway pharmacists administered more than 1,100 doses.
Everyone who receives their first dose of the Pfizer vaccine at the Cowlitz County fairgrounds this week will automatically be scheduled to receive their second dose at the site exactly three weeks later, according to the health department.
People who have a vaccination appointment can choose to arrive by car or on foot. Drivers must go through the drive-thru line located at the entrance at Washington Street and Third Avenue. Walkers must enter through the entrance at Seventh Avenue.
Proof of health insurance is recommended, but not required. No other form of personal identification is needed to get vaccinated. People who are getting vaccinated should dress in clothing that allows vaccinators to easily access their upper arm.
Cowlitz County Emergency Management and other local partners are providing logistical support, as well as an incident management team helping Cowlitz, Clark and Skamania counties set up vaccination sites across the three-county region.
On Saturday, a county and Safeway mobile vaccination team administered 200 doses of the Pfizer vaccine at three senior living communities, according to a health department press release.
"Our plan is to continue sending mobile vaccination teams to those who can't easily access COVID-19 vaccine," said Carole Harrison, Cowlitz County Health and Human Services director, in a statement "We understand that not everyone can get vaccinated by their health care provider, at their local pharmacy or at a community vaccination site."
The county health department is working with community partners to identify locations to send mobile vaccination teams, according to the press release. It is prioritizing locations where residents can't easily access the vaccine and populations disproportionately impacted by COVID-19.
Cowlitz County providers had administered about 19,970 doses as of Saturday. About 10,190 county residents, 9.4%, had received their first dose and about 4,700, 4.3%, were fully vaccinated as of Saturday.
Statewide, 14.32% of residents had received their first dose and 7.8% received both doses as of Saturday. More than 1.67 million doses have been administered in Washington and the seven-day average number of doses given per day was 37,480.
Cowlitz County recorded 9,355 residents initiating vaccination per 100,000 people, the fifth-lowest rate among the 39 counties, according to Department of Health data. Lewis County had the lowest at 7,880 per 100,000.
Cowlitz County Tuesday reported 17 new COVID-19 cases, bringing the total to 4,248. The county has recorded 54 deaths.
Wahkiakum County Tuesday reported its 100th COVID-19 case. There is a connection to the school district but the school will stay open because of protective measures, according to the health department.