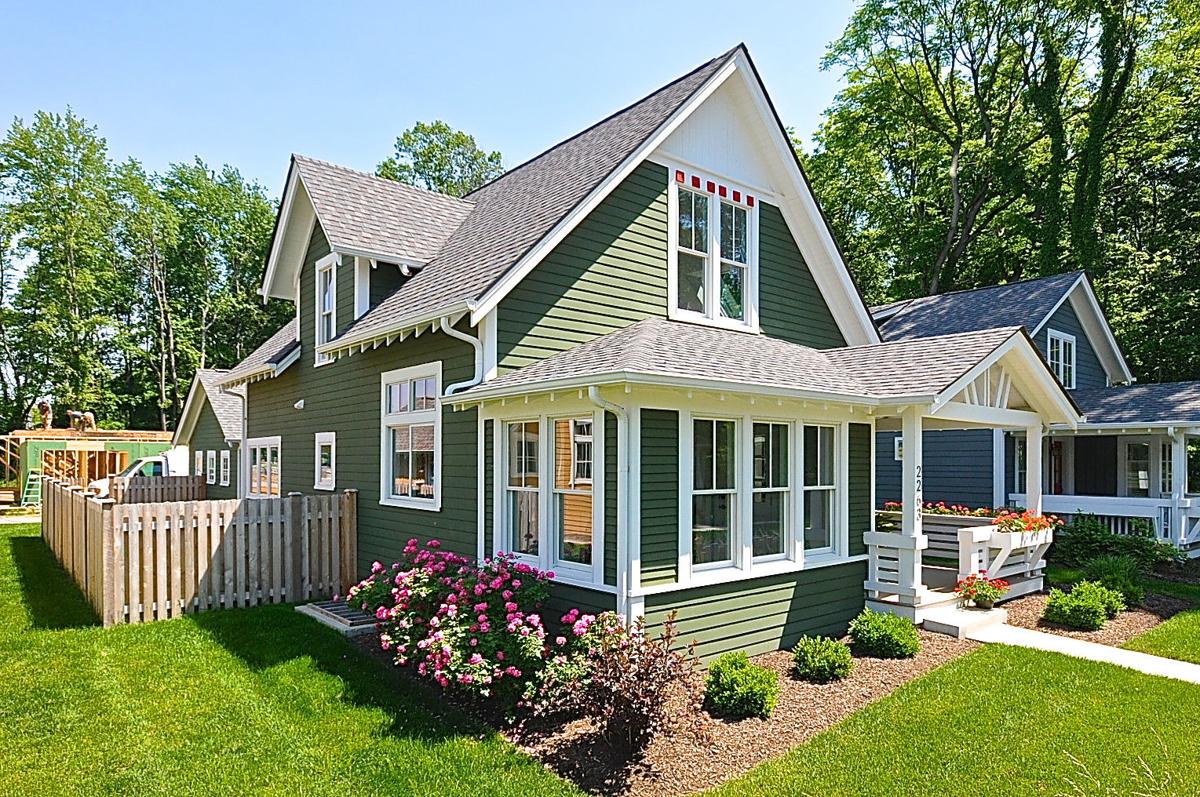 The cities of Seattle and Portland are promoting cottages and mother-in-law apartments as ways to address severe housing shortages, and Cowlitz County may soon follow suit.
Cowlitz County Planning Commission members Wednesday recommended new changes that would allow developers to build cottage housing units here for the first time.
The move to encourage cottage housing — generally defined as clusters of small, single-family dwelling units — is intended to increase supply and affordability in a county that is grappling with one of the worst housing crises in the state.
The planning commission began considering the code changes in February, about six months after Cowlitz County commissioners declared an official state of emergency on housing and homelessness.
The declaration cited a 2015 study by the state Department of Commerce that found 81 percent of households in Cowlitz County are cost-burdened, meaning they spend more than 30 percent of their income on housing.
The same study found that it required 69 percent of the median family income to rent a fair market three-bedroom apartment. It also cost 58 percent of the median family income to rent a fair market one-bedroom apartment in Cowlitz County. The median family income in Cowlitz County is about $47,000 per year, according to the state Employment Security Department.
Meanwhile, the vacancy rate for all rental units in Cowlitz County last spring was 1.2 percent — less than half of the statewide average, according to a real estate report by the University of Washington. The vacancy rate for one-bedroom units was just 0.6 percent compared to a statewide vacancy rate of 3 percent.
It's unclear how big a dent the new cottage housing ordinance would make in the problem.
But Greta Holmstrom, a senior long-range planner for the county, said several developers have quietly expressed interest in pursuing cottage housing projects.
"This is an entirely new program," she said. "I can tell you there are several interested parties."
In addition to addressing affordability, the changes are also intended to support efficient land use and encourage creativity and variety in housing design.
The new regulations would give cottage home builders a 200 percent "density bonus" — meaning developers would be allowed to build double the number of units otherwise allowed on a single parcel of land. Cottage home developments would need to contain at least four units. Lots would still need to have at least 30 percent common open space, and maximum habitable space per unit would be set at 1,200 square feet.
The cottage housing ordinance would apply to urban and suburban areas in unincorporated Cowlitz County, which are mostly located just outside of Longview and Kelso city limits.
Cottage homes have gained popularity in recent years as a way to increase urban density by taking advantage of smaller sites within existing developed areas. Some developers are eyeing cash-strapped millennials as potential buyers for cottage homes, which typically cost a fraction of larger homes.
Accessory dwelling units
Planning commission members also voted Wednesday to recommend increasing the maximum size of accessory dwelling units to 1,200 square feet. The change represents an increase of one-third above the previous limit of 800 square feet.
(An accessory dwelling unit is generally a room or set of rooms within a single-family home that has been designed as a separate living space. They commonly are called "mother-in-law apartments." Standalone structures can also be considered accessory dwelling units if they are located on a parcel that already has a primary living abode.)
The recommended changes would allow for up to two accessory dwelling units on a lot, with one attached and one detached. The proposed changes would also remove a county regulation that requires owners to occupy homes with accessory dwelling units.