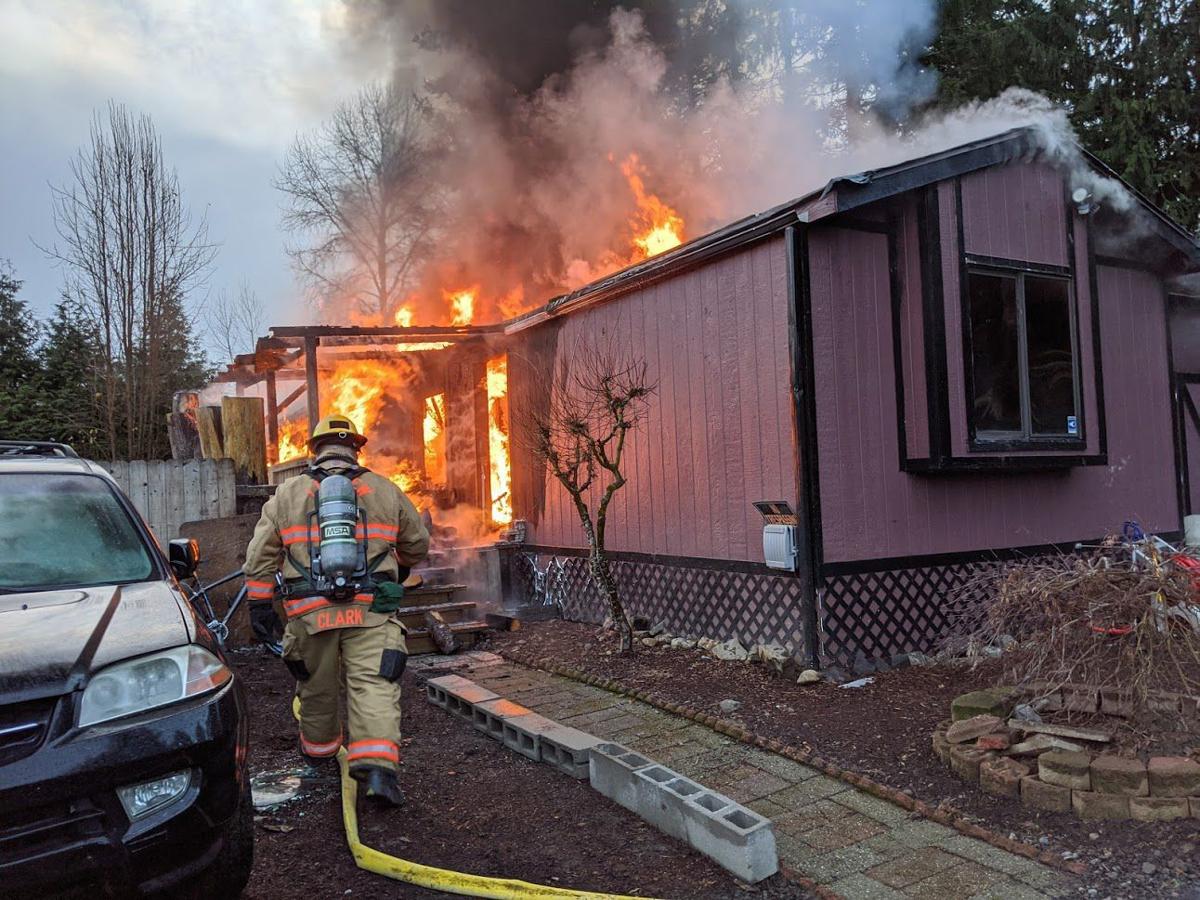 Firefighters responded to house fires Sunday and Monday morning in Longview and Kelso that damaged property but caused no injuries.
Cowlitz 2 Fire & Rescue and Longview firefighters put out a mobile home fire Sunday morning in the 4500 block of Pennsylvania Street in Longview. The fire did an estimated $31,500 in damage to the single-wide mobile home and contents, according to a Cowlitz 2 press release.
Cowlitz 2 firefighters also put out a fire in the 200 block of Haussler Road in South Kelso on Monday morning. The fire appeared to have originated around a chimney, a firefighter said.
The causes of both fires remain under investigation.
Get local news delivered to your inbox!
Subscribe to our Daily Headlines newsletter.