It's not every day that you get to light a car on fire for your job, so Cowlitz 2 firefighters were burning with enthusiasm Thursday to do just that at the agency's Vine Street headquarters in Kelso.
Firefighters breached a flaming cargo container stocked with wooden palettes and doused a blazing car frame hooked up to propane tanks. The new props were fabricated by Waite Specialty Machine in Longview.
"It was fun" to make them, lead designer Branden Harvill told the firefighters after the demonstration.
With a big grin, firefighter/EMT Arrick Crayne replied: "It's gonna be more fun for us."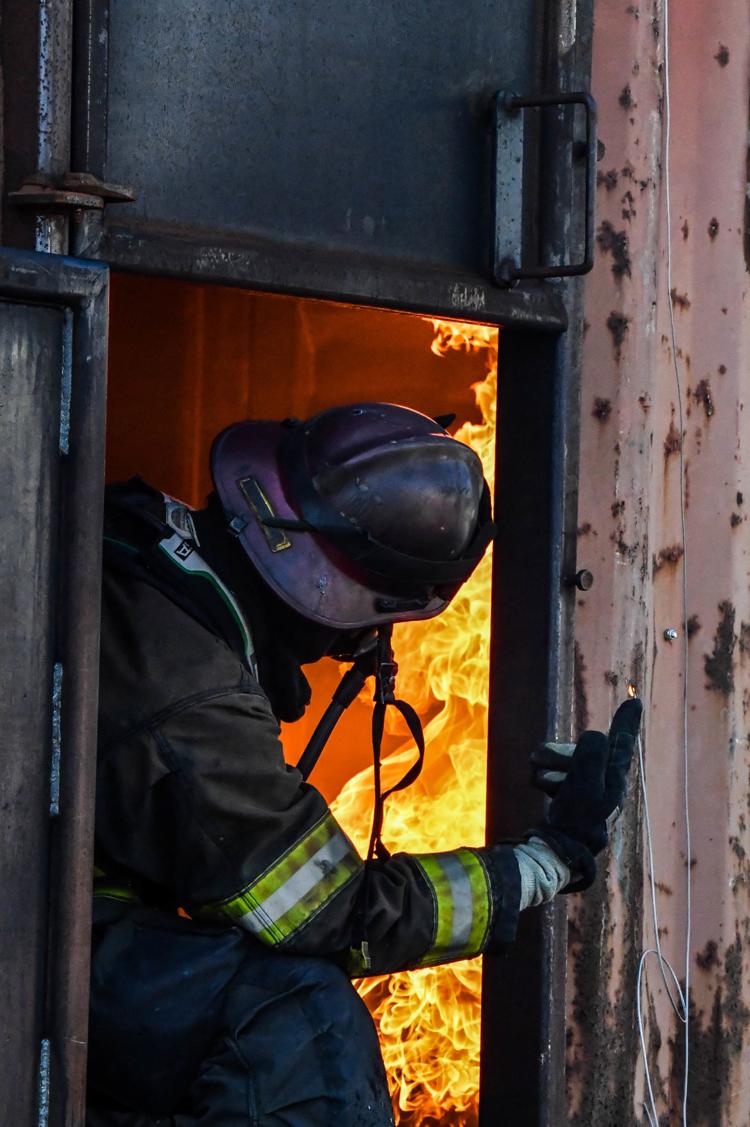 The exercise was fairly short, but it has big implications for the department, said Crayne, who's been with the agency since 2014 and who was instrumental in improving the agency's fire training setup.
The new props replace an old, ruined SUV the agency had been training with since the late 1990s. (Firefighters have ignited that car so many times that the engine hood has fallen apart and the doors no longer open, making it inadequate to practice with.)
They're part of a $50,000, year-long upgrade to the agency's fire training grounds, and "it's been a long time coming," Fire Chief Dave LaFave said.
"When I got here, this was all dirt," Crayne said. "We were crawling around in the dirt and gravel one day, and somebody got cut and on their hand and ripped their pants."
Crayne and other firefighters lobbied to get the space paved, and then figured they ought to keep improving it from there.
About half of the upgrade cost was spent on the new props, and the agency could have spent hundreds of thousands more if they'd bought the props brand-new from a commercial dealer, Crayne said.
"We scored a quarter-million dollar savings, probably."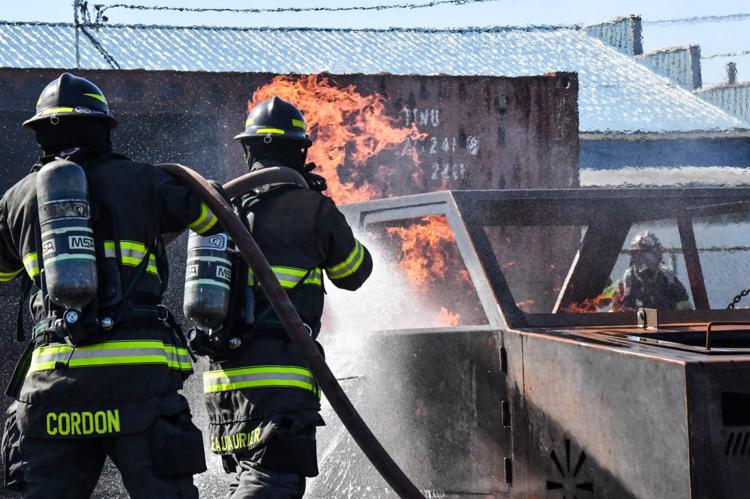 Firefighters can use the training ground a couple times a week, Crayne said, and it's training the agency emphasizes.
"You can talk about things all day long, but until you actually do it you don't know what that experience is like," Battalion Chief Joe Tone said.
The props also fulfill annual state fire training requirements for firefighters, and the alternatives aren't cheap or easy.
Firefighters otherwise have to use unoccupied houses donated from the community or send crews and their engines to a training center like the Washington State Patrol's North Bend Fire Training Academy, Tone said. A single day there for a couple of crews can cost the department around $6,000 to $8,000, Tone said, so the new props should prove to be money-savers.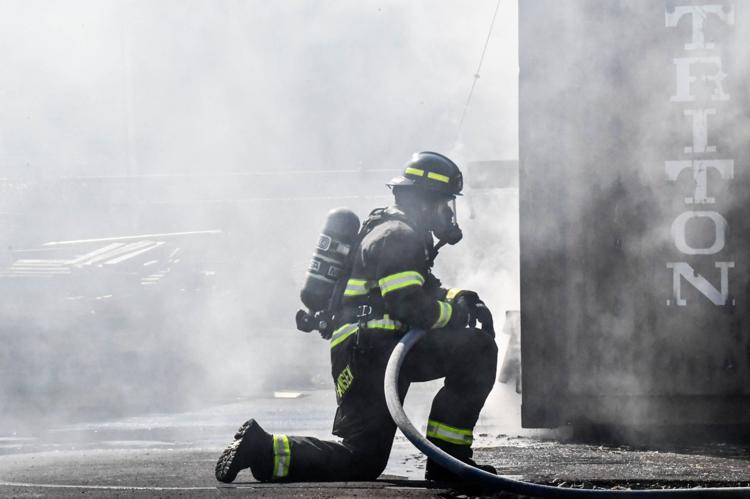 The new props also include a dumpster donated by Waste Control. Cowlitz 2 had one of the two new shipping containers on hand at Baker's Corner and bought the other at a Portland container yard. They sketched out the locations of the doors, windows and hatches and sent those blueprints to Waite Specialty Machine in Longview, which finished fabricating them in March.
Waite made the props perfectly, Crayne said.
"They burned exactly how we wanted them too," Crayne said. "I couldn't ask for a better piece of equipment."
Get local news delivered to your inbox!
Subscribe to our Daily Headlines newsletter.