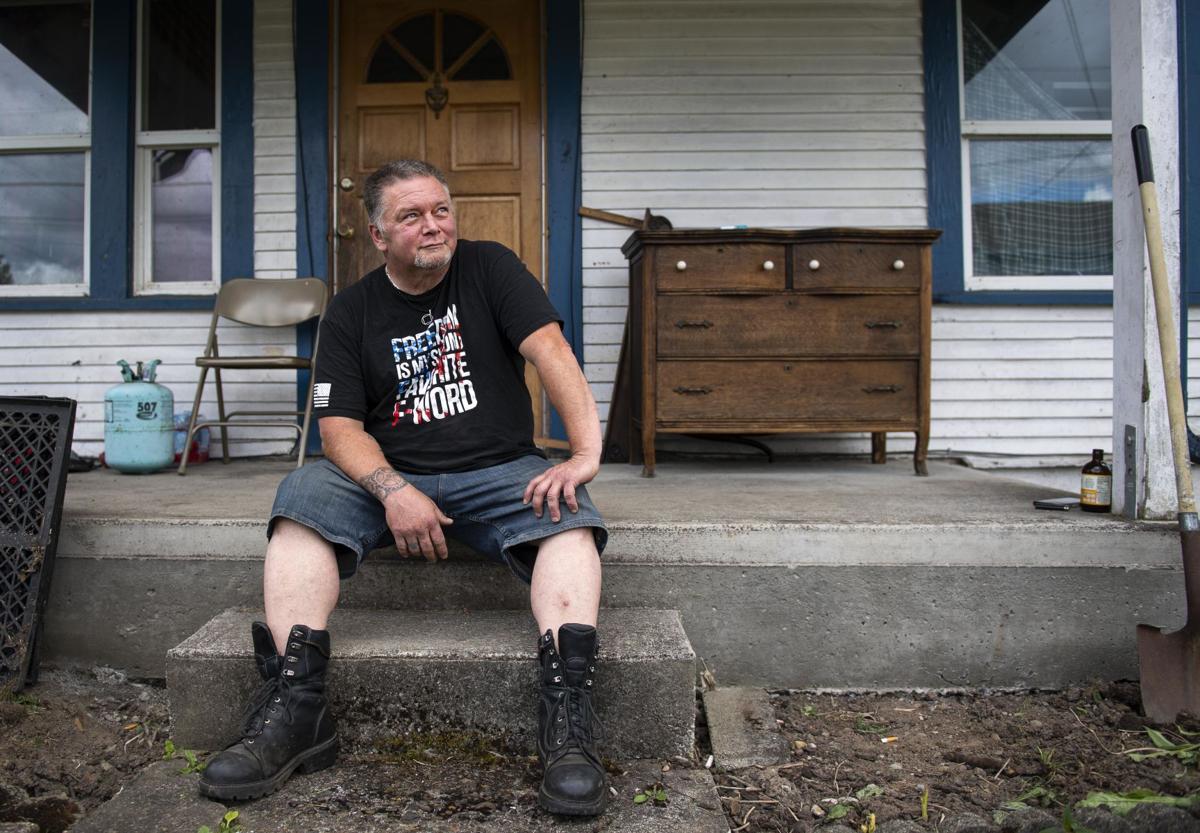 Students and colleges alike are feeling the financial strain of the pandemic.
Nearly 140 students have dropped at least some classes at Lower Columbia College because of COVID-19, and the college is also laying off 45 part-time employees as it braces for a projected $3.2 million budget shortfall, school officials said.
The college is creating a longer-term plan to balance the budget to address increasing dropout and significant state funding cuts, college spokeswoman Wendy Hall said this week.
"We believe the (enrollment) decline is largely due to COVID-19," she said, as students face challenges getting online, loss of income and high stress levels.
Pandemic delays machining student
One of those dropouts, at least for the short term, is Troy Hilker. And it came at a bad time for him personally.
Hilker was a handful of credits away from graduating when COVID-19 shut down in-person classes and delayed scholarship checks, putting his plan to graduate with his machining degree this quarter on pause.
"It put me off for the actual cap and gown until next year," he said. "My father is in the last stages of non-Hodgkin's lymphoma and I want him to see me (graduate)."
Hilker said his father has already seen him get to 29 months clean from alcohol, but he wants his father to see his years of dedication to education and high grades have paid off.
"My dad was a machinist, and I've always tinkered on stuff. I weld, I do body work. (Machining) was the natural progression, and I wanted to have an actual associate's to show that I know what I'm doing," Hilker said.
Hilker, 52, said he's had to drop out for the quarter because the pandemic pushed back disbursement of his Pell grant and Washington State need grant due to coronavirus-related mailing delays. Without the grants, he couldn't pay his bills. Two days before this quarter started his cable and internet were shut off, making him dependent on his just his phone for online classes.
"I got the stimulus check, but I put all that toward rent because that's more important than cable and internet," he said. "I'm having to pawn stuff when ... I should have been in class today."
While his LCC instructors reached out and gave him options like using school Wi-Fi from the parking lot, he said he has to take the bus to get to campus. In the end, the online-only format was too difficult a barrier.
"The diesel program is a hands-on kind of thing for a guy like me," Hilker said.
Budget cuts looming
Overall, LCC's enrollment for spring quarter, which started April 20 and will end June 19, is down about 14% from this time last year, Hall said, though it's too soon for the college to have an idea of what summer and fall quarter enrollment will be.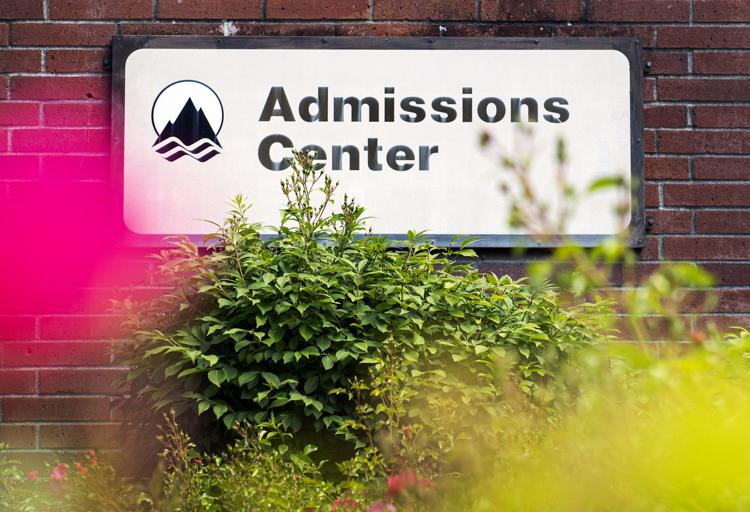 This is "out of line with previous terms this year," Hall said. This past winter quarter, enrollment was actually about 1% higher than the previous year, she said.
And while enrollment numbers are dropping, the state Office of Financial Management has asked LCC, like all other Washington colleges and agencies, to prepare for a 15% state budget cut.
Nolan Wheeler, LCC vice president of administration, said that's a loss of $2.5 million just from the state, and the school is projecting it will also be short $700,000 due to the decline in enrollment.
The college had a $26 million operating budget for 2020, and the state funding pays for 62% of that, with tuition accounting for 21%, Wheeler said.
In a May 8 letter to faculty and staff, LCC President Chris Bailey said the leadership team is "aware of the significant impact" and promised regular and transparent communication.
"Our goal is to come up with a process that results in a sustainable budget, but it's going to be a long and difficult road," he said in the letter.
Hall said the college is working on that 15% scenario plan now. In the meantime, the school is laying off some part-time staff. Already, 45 part-time employees have received layoff notices. Twenty-nine were effective May 15, and 16 are effective June 30. Those layoffs will save the school about $540,000, Wheeler said. Most of the positions are in services that can't operate while campus is closed, like the cafeteria.
Hall said the layoffs include both temporary and permanent reductions.
"We anticipate that at least some staff will return when we are able to resume normal operations," she said, but an exact number is not available because many positions are tied to enrollment and services.
Typically, the school would adopt a final budget in June, but because of all the uncertainty at the state level it will wait until September to approve a 2020-21 budget, Hall said.
"Keep students in your thoughts"
In the end of his letter, Bailey also called on the LCC community to "keep students at the forefront of our thoughts and actions in the coming months."
While Hall said community colleges typically see increases in enrollment when unemployment is high, but LCC has not experienced any increases since the pandemic drove up joblessness.
"We do want people in the community to know that we are here for them," she said.
The new Washington College Grant takes effect on July 1 of this year, Hall added, which provides more state financial support for students than ever before.
And LCC has emergency funding available for enrolled students, which can help with any COVID-19-related expenses, including childcare and technology.
One of those funding sources, the Student Success Fund, is supported by the Daily News' annual Students in Need drive. This year, the drive has been extended through July because the COVID-19 pandemic has caused greater financial hardship for more students, according to the college.
This year's goal is $50,000, and the drive is currently at $24,604. All proceeds from the fund go to the college because the newspaper absorbs all administrative costs. To donate, see the daily coupon in the print edition of The Daily News or go online to www.tdn.com/students.
Hilker said while he could have taken some of his final math tests online, he's not comfortable with the technology. The shift to online-only has "thrown a big monkey wrench in the middle" of his plans, he said.
"It puts an extra bit of stress into the whole thing," he said. "I would like to be able to go in and sit down at a table with my calculator and pencil and scrap paper and do my test. With the online test, someone's watching you. It's kind of unnerving to me."
He was starting a second degree in the diesel program, he said, with the end goal of moving to the coast and working as a machinist for the fishing fleet. But that's "starting to seem farther away."
"I didn't take a break or anything. I wanted to get though it and get it down and I did, up until now," Hilker said. "It's like getting to the finish line and stepping on your shoelace."
Get local news delivered to your inbox!
Subscribe to our Daily Headlines newsletter.